Bitumen Batch Mix Plant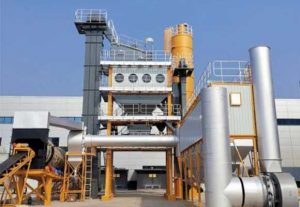 Bitumen batch mix plant plays an important role in high grade road construction.
LUTON bitumen batch mix plant with a capacity of 40 t/h to 320 t/h, is great for medium and large-size projects.
Backed by advanced technology, the efficacy of LUTON bitumen batch HMA plant has 42% improvement and the quality of finished products is 56% up.
Boost Your Business with LUTON Asphalt Batch Mix Plant
High accuracy, less waste, less heat loss and better dust control, LUTON bitumen batch mix plant aims to manufacture premium finished products for high grade city and port road construction projects.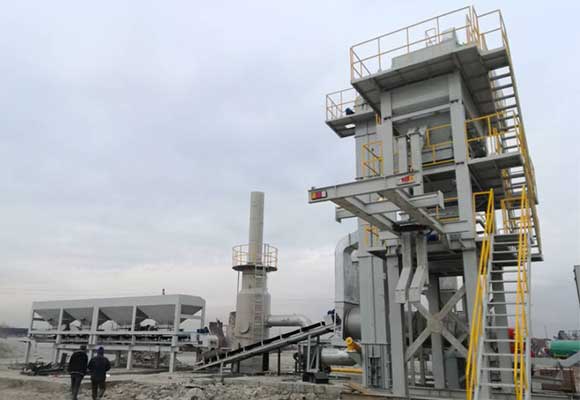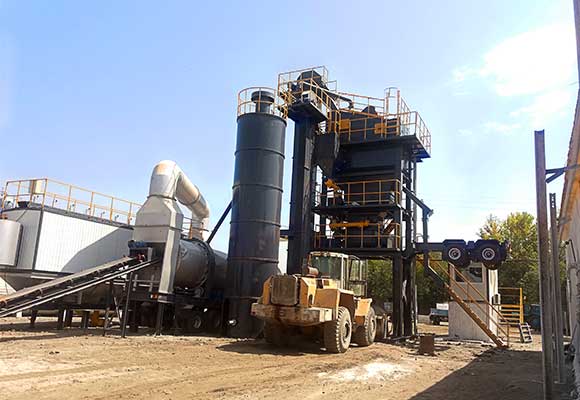 | | |
| --- | --- |
| Models | LB500 ~ LB4000; YLB800 ~ YLB2000 |
| Production Capacity (t/h) | 60 ~ 360 |
| Hopper Capacity (m3) | 4 x 4.5 m3 ~ 6 x 15 m3 |
| Collect Belt Capacity (t/h) | 60 ~ 360 |
| Fuel Consumption (kg/h) | 70 ~ 2500 |
| Vibrating Screen (Layer) | 4 ~ 6 |
| Aggregate Metering Hopper (kg) | 500 ~ 4000 |
| Mineral Flour Metering Hopper (kg) | 120 ~ 700 |
| Mixer Capacity | 500 ~ 4000 |
| Cycle Time (s) | 45 |
| Bitumen Metering Hopper (kg) | 100 ~ 500 |
| Dryer Capacity (t/h) | 60 ~ 360 |
| Filter Area (m2) | 230 ~ 1350 |
| Total Power (kW) | 170 ~ 865 |
Quality Certificates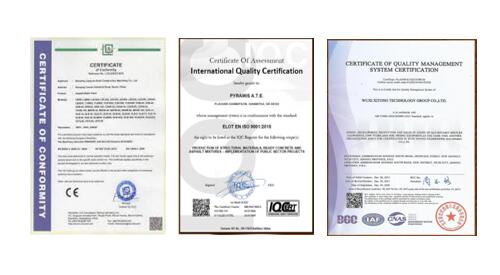 LUTON Group ensures all export standards are met and has been awarded various certificates and patents like the certification of ISO 9001:2000 quality management system, CE, BV certificates.
LUTON Considerate Service
Fast Delivery
We ensure a fast delivery by sea, land and air with low cost.
24/7 Online Service
You can ask for an expert to get a free quote online at any time. We will give response as soon as possible and make sure you can get solutions within 12 hours.
30 Years Free Warranty
Luton promises a 30-year free warranty for the equipment.
Free Training
Luton offers free training and guideline for operating the plant.
Free Design
LUTON is able to help design and plan your asphalt mixing plant according to your site situation.
How LUTON Is Highly Praised?
"We use LB-1000 for municipal road and city highway construction. LUTON technicians helps calibration after complete installation. The machine is in great performance and the finished products exceed our expectation. We also like the spacious control room and detailed control panel. I highly recommend LUTON."

– Abdul Qadir Zimri from Pakistan
---
"Very good machine and definitely value for the money. This is the third machine we have bought and we have to say LUTON equipment is the best we have ever got. The installation is fast and the machine works amazing, so smooth and so simple."

– Kimo Thonemany from Laos
Durable LUTON Bituminuous Batch Mix Plant Components
Cold Aggregates Supply System
Each of LUTON cold aggregate feeder bin aims to accommodate aggregates in different size, so each container has its own hopper and feeder belt.
Usually, a batch hot mix plant is fitted with 4 cold feeder bins but the number is customized in relation to your work conditions, site size and the requirements of cold aggregate types.
Drying Drum
LUTON drying drum is for aggregates moisture extraction to keep aggregates in a certain temperature to get better mixed.
The aggregates can be heated up thoroughly via the flame and thermal radiation from the burner.
Dusting Catching System
In the batching asphalt plant, the dust catching system has 2 levels for the maximum dust collection. The cyclone dust filter helps collect the coarse particles while the baghouse collector helps gather the fine particles.
Batching Tower
LUTON batching tower consists of vibrating screen, hot aggregate bins, weigh hopper, mixer and the filler supply system.
– Vibrating Screen
LUTON vibrating screen has 4-6 layers depending on your aggregate size.
– Hot Aggregate Bins
Hot aggregate bin has separate compartments for different aggregate gradation. The compartment numbers relies on the number of vibrating screen layer. Usually, to store the waste, one more is needed than the vibrating screen.
– Weigh Hopper
The weighing hopper here helps weigh the hot aggregates, the bitumen and the mineral filler material.
– Mixer
LUTON mixer is designed with twin shaft structure which is made up of durable stainless steel, ensuring a strong and even mixing capacity.
– Filler Supply System
Filler supply system contains filler silo and bucket elevator. The elevator helps convey mineral filler material to the weigh hopper.
Bitumen Supply System
LUTON bitumen supply system consists of asphalt transfer pump, asphalt spray system, a bitumen heating tank and a bitumen storage tank.
Control System
Our plants adopts easy-to-operate PLC control system. Every command can be released thorough the control board.
Other Accessories
Parts like belt conveyor, bucket elevator and finished products storage bin are optional.
Characteristics of Hot Mix Batch Plant
1. The cold aggregates are roughly weighed before entrance to the dryer drum.
2. The collecting belt conveyor is built with gear system which means the speed can be adjustable.
3. The rotary drum heats up the cold aggregates through contact with the hot air produced by the fuel burner.
4. The temperature of drying drum is adjustable in the range of 120℃ ~ 180℃.
5. LUTON baghouse filter can catch more than 0.3nm dust. Besides, our baghouse dust collector is made from durable fiber to prevent leakage and damage.
6. Our vibrating screen adopts high-level stainless steel to guarantee the precise separation of the aggregates with different size.
7. The hot aggregates bins are separated with 4 to 6 compartments.
8. LUTON bitumen batching mixing plant is able to manufacture a batch of finished products every 45s.
How Does an Asphalt Batch Plant Work?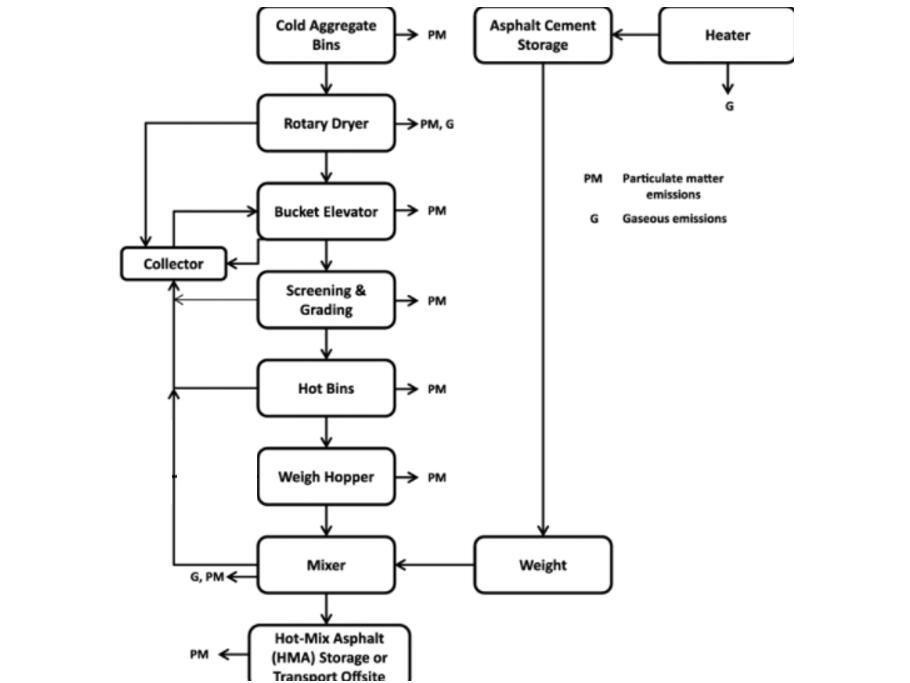 Step 1: Feeding
Cold aggregates with different size from various stock piles are loaded into the separate feeder bins.
Each feeder container has a control gate to regulate the velocity and ratio of the material feeding and the horizontal collecting belt helps convey these cold aggregates to the tilted belt conveyor and then to the dryer drum.
Step 2: Drying and Dust Collecting
In the rotary drum, the cold aggregates are surrounded with hot air and through thermal radiation, the hot aggregates are completely dried.
During this process, the dust and exhaust gas generate, all of which have a good control via our dust collectors, to prevent air pollution.
Step 3: Screening, Weighing and Mixing
The hot aggregates are lifted to the vibrating screen via bucket elevator, and then are separated to the different compartments in the hot bins by 4-6 layer seizing.
The weighing hopper helps weigh a certain of hot aggregates, mineral filler material (conveyed from fine particle silo via elevator) and bitumen (pumped from bitumen tanks via asphalt pump) and the mixer gets them stirred.
Get Answers from LUTON
1. What Is A Bitumen Batching Plant?
Bitumen batching plant is the most widespread asphalt mixing plant used to manufacture asphalt hot mixture. It works in a "batch" mode (which can produce finished products in batches every 45s), thus getting a easy control of every components.
Weighing hopper with accurate scale, vibrating screen with precise separation, drying drum with adjustable temperature, mixer with strong power, asphalt batching plant is capable of producing better quality asphalt concrete.
2. How Hot Is Asphalt When It Comes out of the Plant?
When the asphalt hot mixture is manufactured, its temperature reaches about 270℉ to 325℉. But it will lose 5℉ to 25℉ after transportation from plant to the construction sites, depending on the distance and thermal condition.
Get a Free Quote!
Durable machines, low cost, better finished products, any projects applicable. Don't hesitate to keep in touch with us today!