Continuous Asphalt Mixing Plant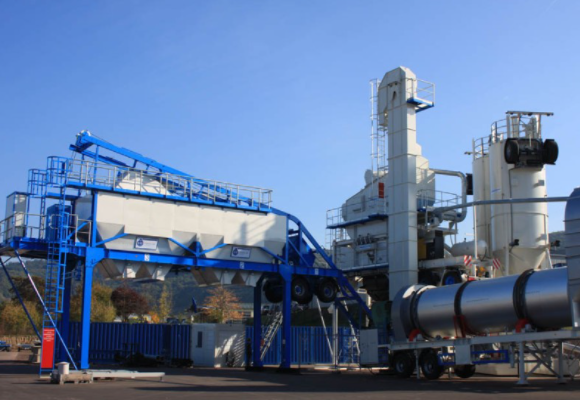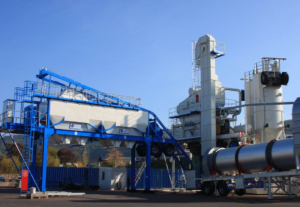 Composed of 6 main parts, the installation and maintenance of LUTON continuous asphalt mixing plant are very easy and convenient.
With the best price, you can get this exceptional continuous plant with production capacity of 20t/h~80t/h.
Using prime stainless steel and alloy, LUTON continuous asphalt plant can work 3~5 more years than others.
Get Continuous Asphalt Plant for Quick Production
Stationary Continuous Asphalt Plant
LUTON provides continuous type hot mix asphalt plant for small and middle sized construction projects.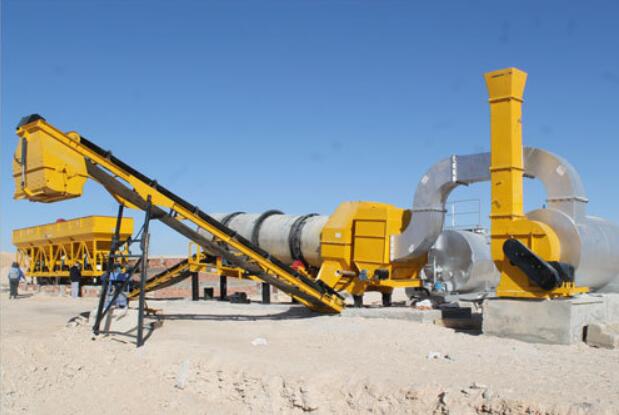 | | |
| --- | --- |
| Model | LTD 20 ~ 80 |
| Output (t/h) | 20 ~ 80 |
| Power of Fuel Oil/Burning Oil | 34 ~ 165 kw |
| Finished Asphalt Storage Bin (t) | 7 ~ 9 |
| Cold Aggregate Feeding System (m3) | 1×3.5 ~ 4×6.5 |
Mobile Continuous Asphalt Plant
If your work site changes frequently, LUTON's mobile continuous type hot mix asphalt plant settles your problem readily.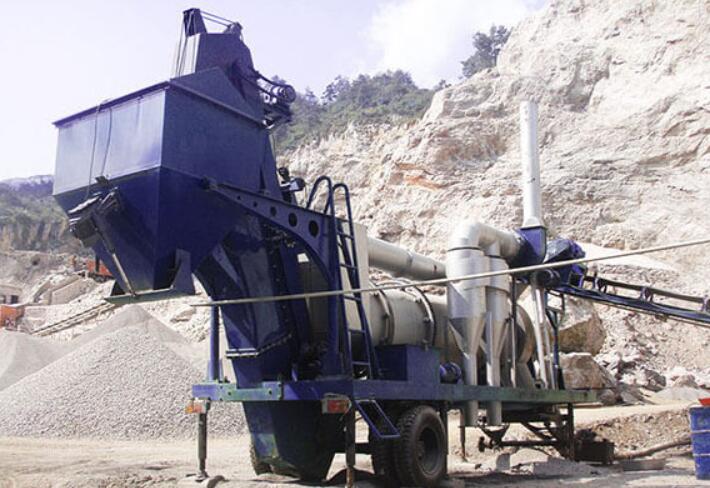 | | |
| --- | --- |
| Model | LTDY20 ~ 80 |
| Output (t/h) | 20 ~ 80 |
| Power of Fuel Oil/Burning Oil | 34 ~ 165kw |
| Finished Asphalt Storage Bin (t) | 3 ~ 7 |
| Cold Aggregate Feeding System (m3) | 1×3.5 ~ 4×6.5 |
Build Cooperation with Reliable LUTON
22-Year Seasonal Manufacturer
Beginning in 1999, LUTON has taken lead in this field for more than 22 years. How does LUTON survive the fierce competition and keep pace with fast-changing world? The secret lies in the high standard of self.
Qualified Certificates
LUTON has passed the standard of ISO 9001:2000 quality management system and acquired CE (European Standard) and BV certificates. There is no doubt that LUTON's products have been accepted from both at home and abroad.
Honors
LUTON has acquired 6 national patents and become one of the Top 10 in Construction Enterprise Group of China.
100+ Countries and Areas Exported
Recognized by numerous customers in over 100 countries, LUTON is expanding to the world.
Components of Asphalt Drum Plant
Cold Aggregate Supply System
Cold feed bins can meter aggregates. Usually the number of it ranges from 3 to 6.
The amount of aggregate is controlled by conveyor belt connected to the cold feeder bins. The conveyor belt equips with multi-frequency electromagnetic modulator.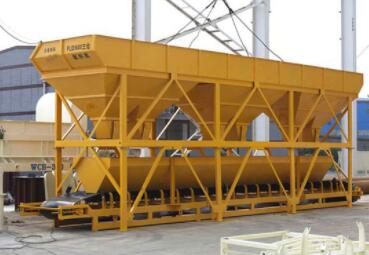 Bitumen Tank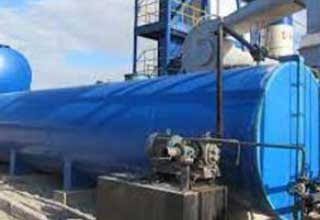 The heat conduction oil heat the asphalt quickly. Rock wool insulation layer and galvanized sheet prevent heat loss of hot asphalt.
Drying and Mixing System
The heating, drying and mixing all happen in the drum dryer. Depending on customers' preferences, LUTON provides one drum and double drum.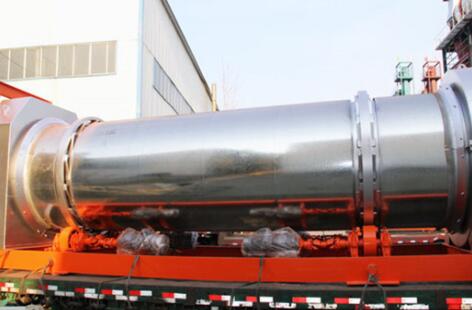 Dust Catching System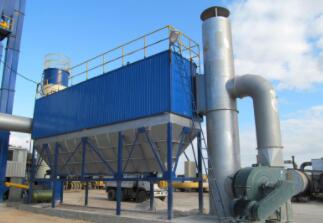 In current market, suppliers prefer to install bag house collector as its effects of removing fine and coarse particles are perfect. We also have other optional dust collectors for you to choose such as gravity dust collector.
Hot Storage Silo
Storage silos is used to store the final mixture. LUTON is proficient in preventing heat loss of hot asphalt concrete.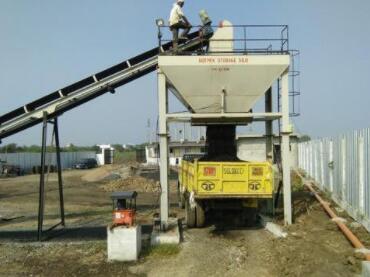 Why LUTON Is Highly Praised?
"Recommend by professional friends, our team chooses LUTON's continuous asphalt plant. The high efficiency of production helps us successfully complete the task. The quality is really good."

– Neeshaan Lund from Pakistan
---
"LUTON's continuous mixing plant has a major advantage. That is insulation. Either bitumen tank or drum dryer's insulation layer performs well. This really help our working efficiency."

– Tjahjana Cheng from Indonesia
Continuous Feed vs Batch Feed Asphalt Plant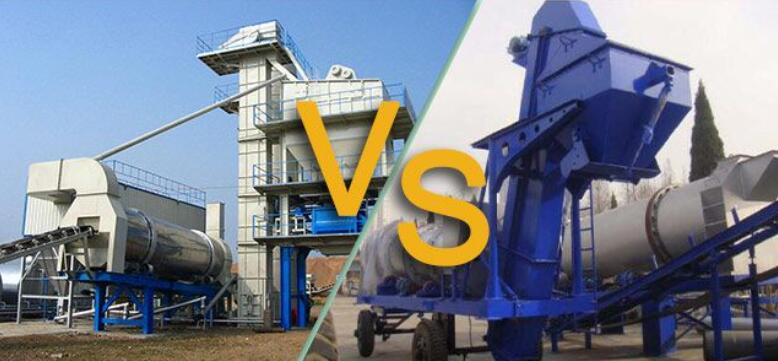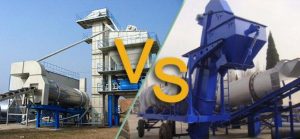 Based on how to mix aggregates, continuous mixing plant and stationary mixing plant are two major types. They are suitable for different road construction sites.
Below are main differences between the two.
Working Process
"Continuous" represents the working process is continuous without interruption. The aggregate, filler and asphalt are sent to the drum dryer constantly.
Still, "Batch" means the working process is divided into different cycles (usually 45s) with a view to better screen aggregates.
Mixing System
In batch plant, aggregates, filler and bitumen are weighed and screened based on the set ratio before they are sent to the mixing pot.
In continuous plant, all of them are dried, heated and mixed in the drum dryer.
Weighing System
In continuous asphalt mixing plant, the aggregate is weighed artificially or controlled by the electromagnetic modulator mounted on the conveyor belt.
In this aspect, the demand for aggregate is rather high.
While in batch asphalt plant, there is primary coarse measurement and secondary accurate measurement including aggregate weighing, asphalt weighing and filler weighing.
Output
Because the working process is continuous without working cycles, the efficiency can be very high. The product capacity can be 20t/h-80t/h.
As the portbble asphalt batching plant aims to provide high quality finished products, it works in a batch mode to get a better control of each process.
LUTON batching hot mix plant is capable of producing 40t – 320t asphalt concrete per hour.
Cost
The structure of continuous mixing plant is very simple.
Compared with batch asphalt plant, continuous asphalt plant does not have mixing tower, hot aggregate elevator and vibrating screen. 
This, to some extent, reduces the cost of the equipment and contributes to fast installation and easy operation.
---
In general, if you need to take several orders at the same time, batch asphalt plant is better because the specification can be changed easily.
If you require high working rate, continuous asphalt plant may be better as there is no interruption.
But no matter continuous plant or batch plant, both of them can produce high-quality asphalt concrete.
Get Answers from LUTON
1. Is it true that batch asphalt plant performs better than continuous asphalt plant?
It depends. The two types are suitable for different occasions.
As long as the unchangeable parameter is acceptable, continuous asphalt plant also can produce excellent asphalt concrete.
With adjustable specification, batch asphalt plant is capable of producing finished product as you wish (because you can change the parameters like aggregate ratio, drum temperature and mixing speed during the work of asphalt batch plant).
2. Is the parameter adjustable during production?
No. Once the parameter and ratio are set, you can't do any changes until a batch of asphalt concrete is produced.
3. What fuel is used when the drum dryer heats the aggregate?
Coal and fuel oil. They are common choices for most drum dryers.
Natural gas.
Diesel. Diesel is seldom used as the price is rather expensive.
Customize Your Plant!
Easy operation and fast production, LUTON continuous asphalt mixing plant enables you to get constant high quality asphalt concrete. Get a free quote now!