Asphalt Drum Mixing Plant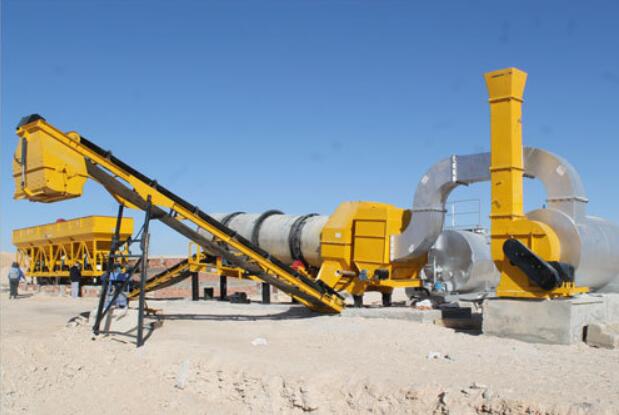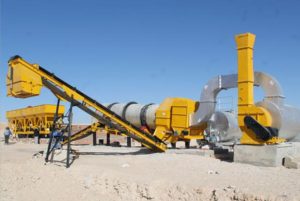 Without the mixing tower or any elevator, LUTON asphalt drum mixing plant will save your energy on operation and your cost on the equipment investment…
Continuous working ensures you manufacturing 10t to 80t asphalt concrete per hour.
Own a LUTON asphalt plant for your small and medium scale road construction projects now!
LUTON Drum Hot Mix Asphalt Plants
In response to the customers' needs, LUTON Group is capable of manufacturing stationary or mobile drum hot mix plant, single or double drum asphalt plant.
Anyway, whether customization on the production capacity or equipment mobility, all of your requirements can be met.
Below are the main drum bitumen plant machinery from LUTON Group.
LTDY-20
High mobility, high efficiency, the LTDY-20 is highly recommended for small movable road construction sites.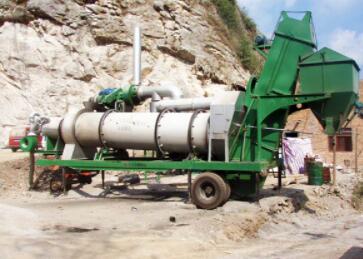 | | |
| --- | --- |
| Model | LTDY 20 |
| Output (t/h) | 20 |
| Cold Aggregate Feeding System | 3.5 m3 x 1 |
| Finished Asphalt Storage Bin (t) | 3 |
| Asphalt Tank (t) | 10 |
| Control Room (m) | 2.2 |
LTD-40
Has different aggregates to deal with? LTDY-40, with 4 aggregate feeder bins, performs well for a stationary work sites.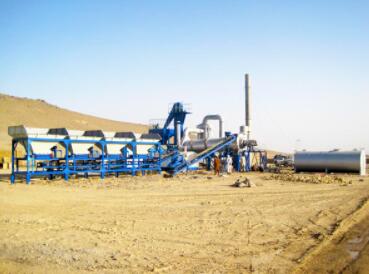 | | |
| --- | --- |
| Model | LTD-40 |
| Output (t/h) | 40 |
| Cold Aggregate Feeding System | 4 m3 x 4 |
| Finished Asphalt Storage Bin (t) | 3 |
| Asphalt Tank (t) | 20 |
| Control Room (m) | 2.2 |
LTDY-60
Relocation frequently? With chassis mounted on the feeder bin, drum dryer and dust collection machine, LTDY-60 is a wise choice for medium-scale projects.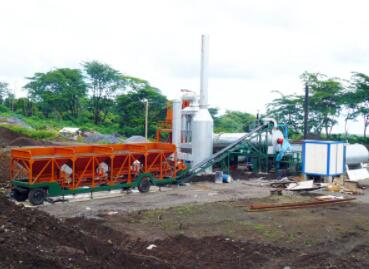 | | |
| --- | --- |
| Model | LTDY-60 |
| Output (t/h) | 60 |
| Cold Aggregate Feeding System | 4 m3 x 4 |
| Finished Asphalt Storage Bin (t) | 7 |
| Asphalt Tank (t) | 30 |
| Control Room (m) | 3 |
LTD-80
LUTON LTD-80 is a reliable equipment, widely used for road and bridge construction. Modular design ensures the ease of installation.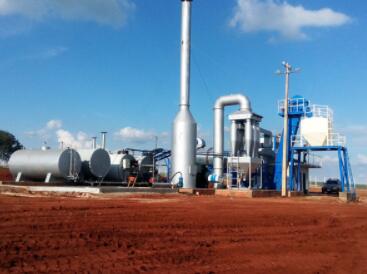 | | |
| --- | --- |
| Model | LTD-80 |
| Output (t/h) | 80 |
| Cold Aggregate Feeding System | 6.5 m3 x 4 |
| Finished Asphalt Storage Bin (t) | 7 |
| Asphalt Tank (t) | 30 |
| Control Room (m) | 3 |
Why LUTON Drum Asphalt Plant Is So Popular?
Less Manufacturing Process and Easier Operation
Only cold aggregate feeder, drum dryer, dust catcher, finished asphalt storage bin and a PLC system included makes operation simpler.
Cut Down Fuel Consumption by 60%
LThe consumption reaches at 5-7.5 kg/t for the fuel oil and 13-15 kg/t for the burning oil. You can choose any of the 2 in relation to your plant condition.
Increase Efficiency by 50%
The continuous of the working line and the drying drum, the dryer and mixer combo, sharply reduce the production time.
Reduce Cost by 30%
Less equipment involved means less cost on installation, maintenance and cleaning…
100% Custom Design
LUTON Group is dedicated to satisfying all the reasonable needs from the customers. For example, for ease of movement, each module can be equipped with a trailer or mobile chassis.
Components of Asphalt Drum Plant
LUTON asphalt drum mixing plant adopts the integrated aggregate feeding system, weighing system, conveying system, drying and mixing system, dust catching system, final asphalt concrete storage system and PLC control system.

All components have been tested in practice to maximize the safety and stable operation.
Aggregate Batching System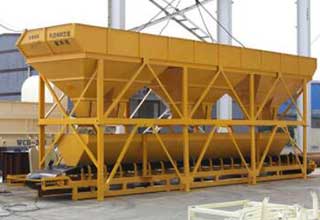 The system includes 3 to 6 aggregate feed bins which is decided by your projects and there are usually 4 cold bins for a job site.
Bitumen Supply System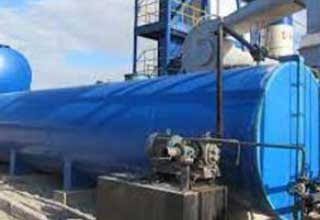 There are usually 1 or 2 bitumen storage tanks.
Heat conducting oil burner gets the bitumen melt and asphalt pump delivers them to the drum dyer.
Drying and Mixing System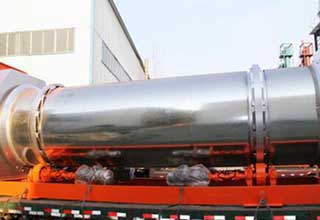 The system is composed of a burner and drying drum. Together with the bitumen and other filler material, the cold aggregate is dried and mixed here.
Dust Catching System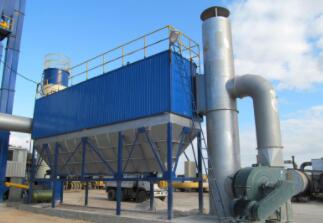 The dust collecting system changes in accordance with the projects. Most of the drum mixing plant adopts water catcher.
To help you better controlled the dust, LUTON provides a more eco-friendlier method – cyclone dust collector and baghouse dust filter.
Finished Asphalt Concrete Silo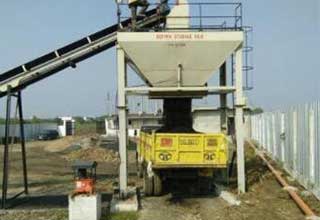 The finished silo is used to store the end asphalt concrete temporarily.
Some job sites may also need a finished product elevator to lift the asphalt concrete to the silo.
Well-Received LUTON
LUTON Group provide our global customers with high quality equipment, top-ranking service and competitive price for drum asphalt mixing plants and other related machines.

As a reliable manufacturer, we contribute to solving different types of practical problems taking place in the procedure, creating a win-win situation.
"I got an LTDY-20 asphalt drum mixing plant. It is really compact and portable!"

– Putra Pariz Pajar from Indonesia
---
"Less energy consumption! Less material waste!"

– Santiago Kristopher Kimpo Aldo from Philippine
Get LUTON Drum Asphalt Plant Equipment
For the demands of hot mix drum plant, you will get these equipment from LUTON:
---
Looking for a mini or portable drum hot mix plant for your small road construction projects? You are assured to get any customization from LUTON, including product capacity!
How Does an Asphalt Drum Mixture Plant Work?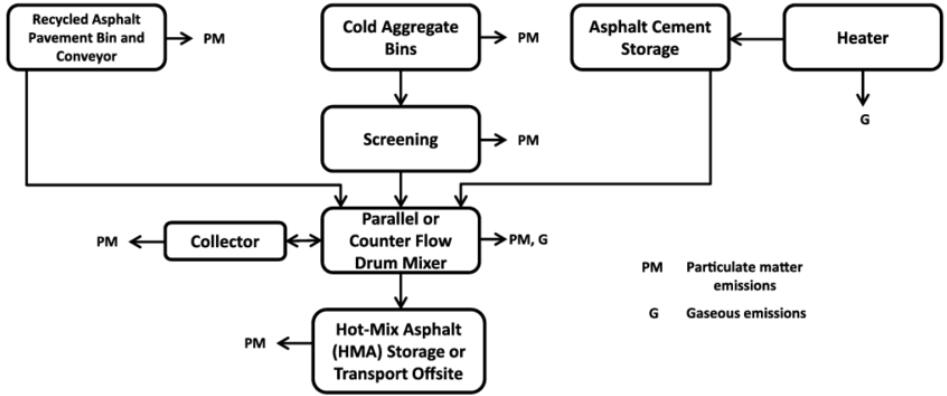 Batching and Screening
Each feed bin has a weighing hopper, adjustable gate and a feeder belt with variable speed.
After filtering the extra-large aggregate, different size material will be dropped down to the feeder belt at a specific ratio and conveyed to the drum dryer through the tilted conveyor.
Drying and Mixing
The drum dryer start working at the temperature of 120-180℃ when the fuel gets ready. The qualified cold aggregate, the liquid bitumen and the filler material will be mixed at the same time in this process.
Storage and Transportation
The finished asphalt mixing plant will be stored in a silo or goes to the dumper truck directly and then to your job sites.
Get a Free Quote!
Wanna customize your asphalt drum plant? Wanna save your cost on asphalt hot mix machines? Don't hesitate to keep in touch with us today!