Mobile Asphalt Mixing Plant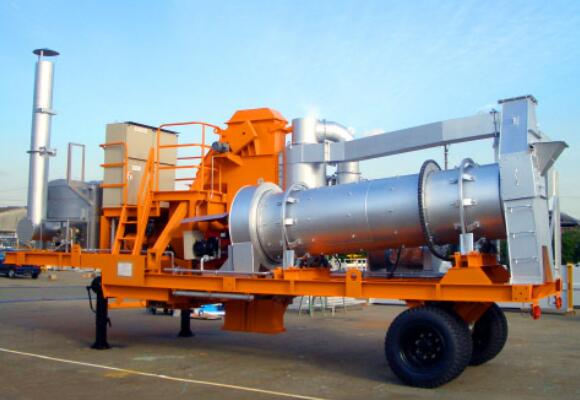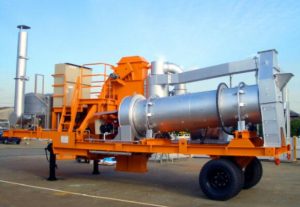 Equipped with tires for fast movement, the LUTON mobile asphalt mixing plant is characterized by quick installation and convenient assembly and disassembly. Besides, LUTON mobile asphalt mixing plants are sold to over 100 countries including Malaysia, Indonesia, Philippine…
Try the most portable LUTON mobile asphalt mixing plant at once and cut down 70% cost on labor!
Top 3 LUTON Mobile Asphalt Plant in Selling List
LUTON Group has the mobile batch asphalt plant, mobile drum asphalt plant and mini mobile asphalt plant for sale.
Mobile Drum Asphalt Plant
Buying a mobile drum hot mix plant is the best choice for construction sides whose job sites need to be changed.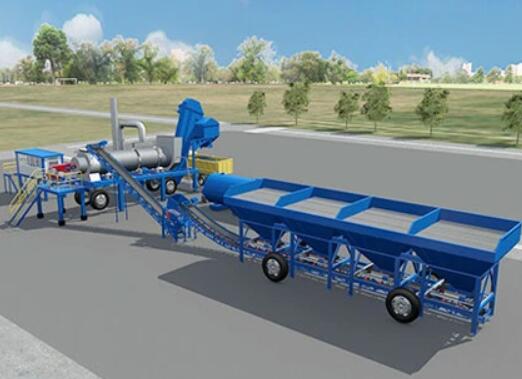 | | |
| --- | --- |
| Model | LTDY 20 ~ 80 |
| Output (t/h) | 20 ~ 80 |
| Cold Aggregate Feeding System | 3.5 m3 ~ 4 m3 |
| Finished Asphalt Storage Bin (t) | 3 ~ 7 |
| Asphalt Tank (t) | 10 ~ 30 |
| Control Room (m) | 2.2 ~ 3 |
Mobile Batch Asphalt Plant
Are you searching for a mobile asphalt plant that is easy to control any parts? Do you want a relatively large capacity? Try the mobile batch type hot mix plant now!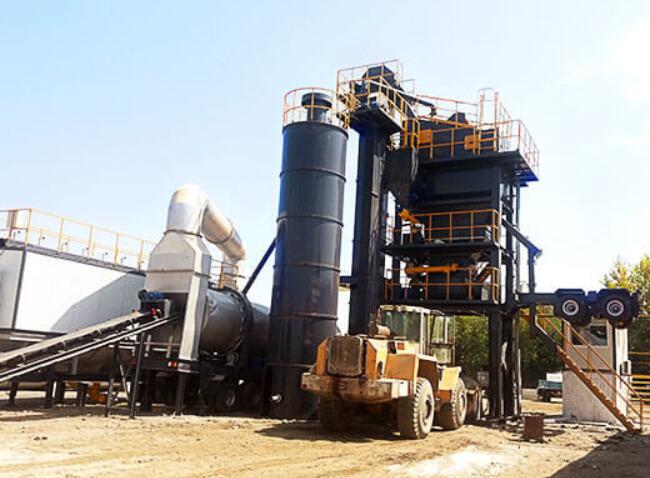 | | |
| --- | --- |
| Model | YLB800 ~YLB2000 |
| Output (t/h) | 60 ~ 160 |
| Mixer Capacity (kg) | 800 ~ 2000 |
| Dust Remove Effect | ≤20mg/Nm³ |
| Vibrating Screen | 4 ~ 5 Layer |
| Cycle Time | 45s |
Mini Mobile Asphalt Plant
Require a mini-sized asphalt plant for low grade road pavement or renewal projects? Get a LUTON mini mobile asphalt plant with low cost but premium finished products!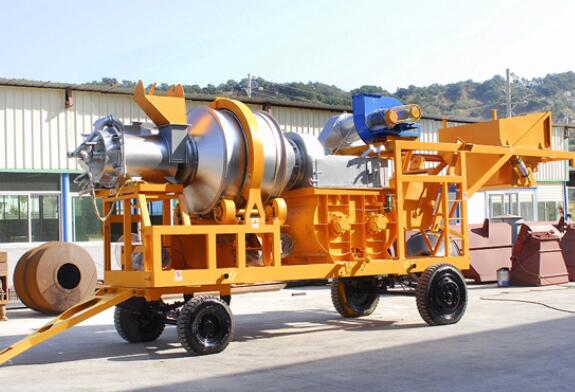 | | |
| --- | --- |
| Model | LYS 10 ~ 30 |
| Output (t/h) | 10 ~ 30 |
| Cold Aggregate Feeding System | 3.5 m3 x 1 |
| Finished Asphalt Storage Bin (t) | 3 |
| Asphalt Tank (t) | 10 |
| Control Room (m) | 2.2 |
Professional Manufacturer, Time-Tested LUTON
LUTON Group, as a specialized asphalt plant manufacturer, enjoys the export experience for more than 22 years.
Exporting to 100+ Countries and Areas
LUTON mobile asphalt plants have been exported to more than 100 countries and areas. The advanced technology ensures that you own a hot mix plant machinery with high quality. And the environmental- friendly system follow the emission standards in most countries.
Top 10 Manufacturer in China
LUTON is a leading supplier in the China construction field and wins the title of "Top Ten Industrial Enterprise", "Non-public Scientific and Technological Enterprise".
6 National Patents
LUTON has been awarded 6 national patents and passed internationally qualified ISO 9001:2000 quality management system, CE and BV certificates.
20+ Famous Partners
We have built our cooperation with several leading suppliers and enterprises at home and abroad, such as China Railway Group, China Jianye Real Estate Company, etc.
Price and Cost of LUTON Mobile Asphalt Production Plant
As investment in an asphalt plant spares you a great deal of cash, it is crucial to choose the suitable one.
Cost and quality are the two decisive factors to be considered when you are going to buy a mobile asphalt production plant, which are usually not easy to balance.
If you engage in a short-termed business, the price may be your primary price, however you may lay emphasis on the quality if you expect it for a long service life.
To be honest, the price of LUTON mobile asphalt plants is about $50,000 and above, influenced by these factors like types, production capacity, quantities of parts, etc.
However, for the price tag, we ensure our price point is competitive.
What is the most important is that we offer advanced equipment and considerate pre-sales and after-sales service.
Customize your own plant and get the most reasonable price now!
The Superior Components of Mobile Hot Mix Plant
Feeder Bin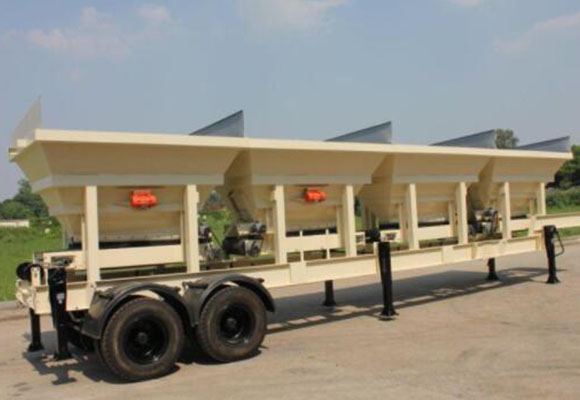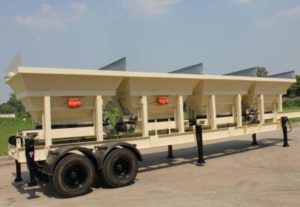 LUTON mobile aggregate batcher is a separate part.
Usually, according to the aggregate types and production capacity, a normal mobile asphalt plant should design with 4 bins.
The 4 bins are mounted on one chassis.
1-2 bins are required for a small or a mini mobile hot mix plant. Equally, it designs with one chassis, too.
Drum Dryer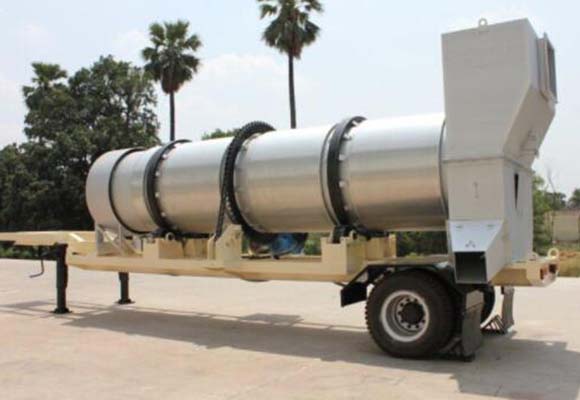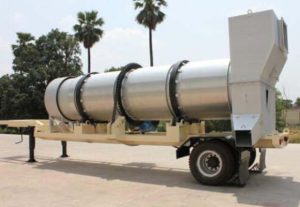 The drying drum will be manufactured according to your demands.
LUTON mobile drum dryer consists of 3 types, one for purely drying, one for mixing only, the other for drying and mixing simultaneously.
The chassis under the drums can be customized.
Dust Catcher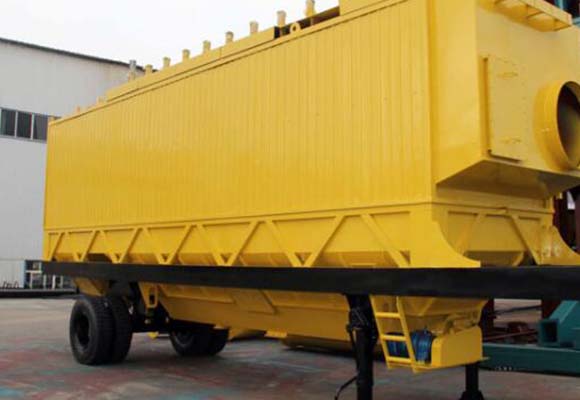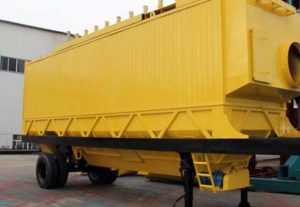 LUTON dust catching system for the mobile asphalt mix plant is a eco-friendly machine – baghouse filter.
The dust or dusty gas enters into the baghouse. The particles above 30mg/m3 will be attached on the surface of the fabric bags and fine particles under 30mg/m3, as a filler, will be delivered into the mixing machine, ready to get mixed.
Also, if you need an extra gravity dust collector, LUTON will still meet your requirements.
Asphalt Tanks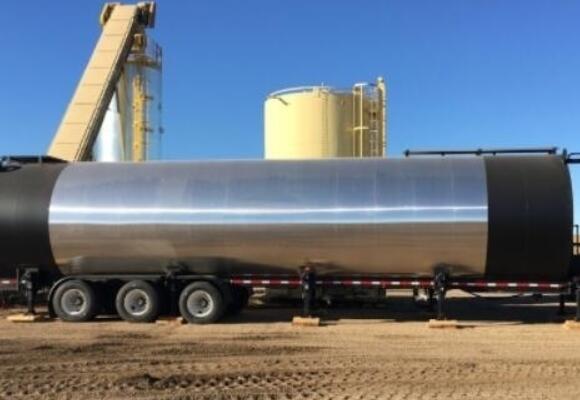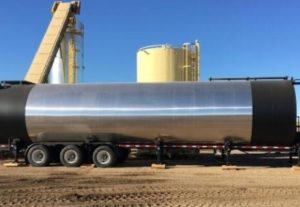 LUTON asphalt tanks have 2 types, vertical and horizontal asphalt storage tank.
With less occupation area, stable and even heating surface, the horizontal ones are more popular among customers.
The tank capacity LUTON offered are 15/20MT which is easy to fit for most road construction projects.
Mobile Chassis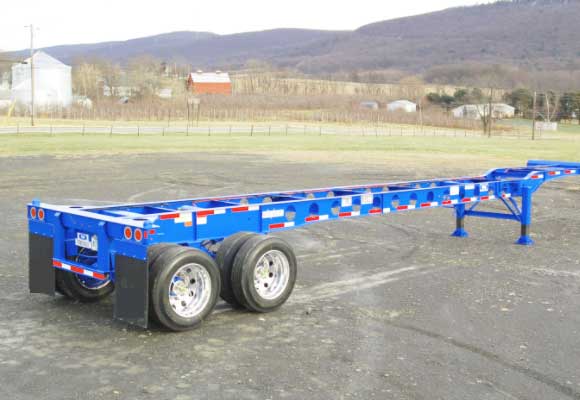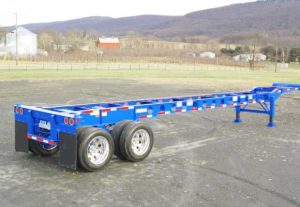 LUTON chassis has different models and can be customized the amount in accordance with your projects.
Why LUTON Is Highly Praised?
LUTON Group always offers solutions and suggestions to our customers and maintains high standards of customer care.
It means besides the excellent service for pre- and after-sales, we also aim to provide durable asphalt construction machines.
"I have to say LUTON mobile asphalt plant is so great that really suitable for fast relocation!"

– Leo Whelan from Australia
---
"LUTON mobile hot mix plant is super cheap and save much cost for other machines."

– Takalani Mokone from South Africa
Get LUTON Mobile Asphalt Plant Equipment Types
Mobile/Portable Asphalt Drum Mix Plant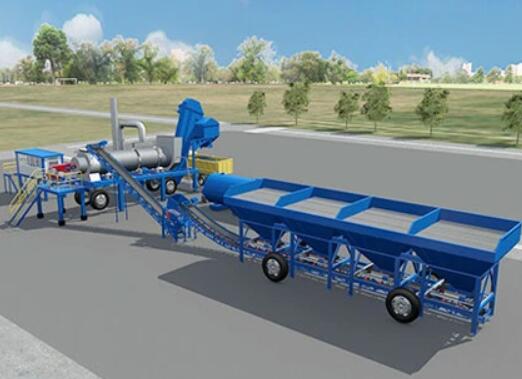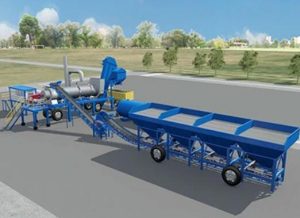 LUTON mobile asphalt drum plant includes parallel flow drum plant and counter flow drum plant. The difference between them is the position of the oil burner and the quantity of the drums.
The mobile parallel flow asphalt drum plant has one drum which combines the function of a dryer and mixer. Its oil burner is at the end of the feed port.
The mobile counter flow asphalt drum plant has 2 drums, one for aggregate drying and the other for hot aggregate mixing. Its oil burner is at the end of the discharge port.
Both types can produce asphalt concrete continuously and are suitable for road construction site with small and medium scale.
Mobile Batching Blacktop Plant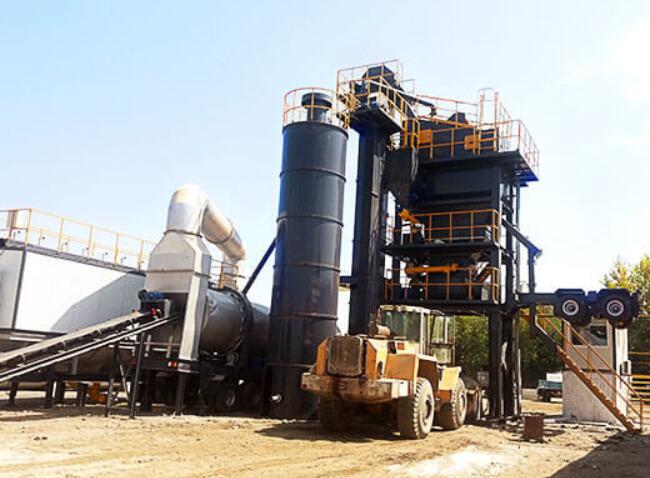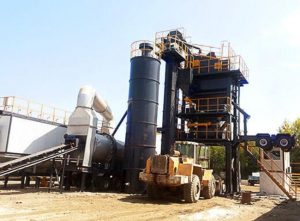 Mobile asphalt batching plant is a little different from the normal batch hot mix plant. Without the lifting equipment, you will get a lower investment and simpler operation.
LUTON mobile batch machines are able to produce a batch of premium asphalt concrete with even particle each 45 – 50 seconds. 
If you have a group of clients and need a high mobility asphalt plant, the mobile asphalt batching plant should be in your top list!
Mobile Mini Asphalt Hot Mix Plant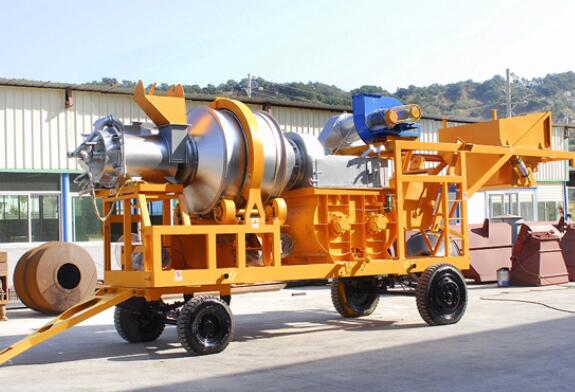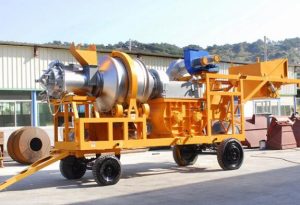 LUTON mobile mini asphalt plant consists of the machines of feeder, belt conveyor, drum dryer, dust controller, bitumen tank and asphalt concrete silo.
It mainly serves the small job sites that requires constant movement.
Get a Free Quote Now!
Backing up advanced technology and German import parts, LUTON has won amount of popularity from our customers. Customize your mobile asphalt plant today!