Asphalt Mixing Plant Price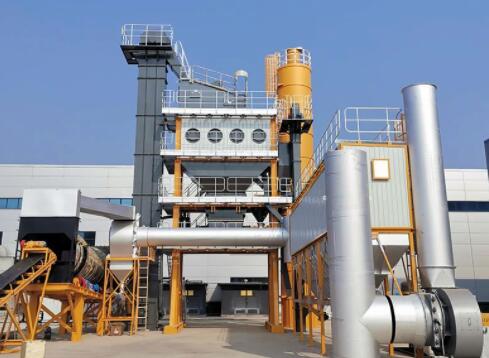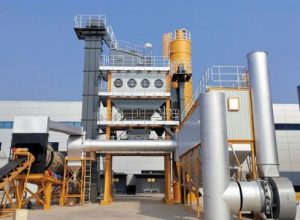 Equipment type, output, mobile or not, parts and quality are the primary factors that affects the asphalt mixing plant price.
With $20,000 and above, you can get an excellent tar mixing plant.
LUTON has our asphalt mixing plant more than 10,000+ sales and over 100 countries.
Why not invest in your plant and start your business today?
Get LUTON Hot Asphalt Plant Machines with Best Price
Stationary Batch Hot Mix Plant
Large output, accurate weighing system and screening system, LUTON stationary batch type asphalt mix plant (starting from $90,000, 12% lower than the market) produces well-proportioned asphalt concrete.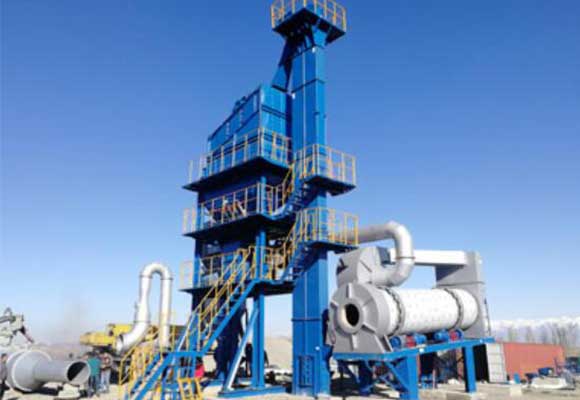 | | |
| --- | --- |
| Model | LB500 ~ 4000 |
| Output (t/h) | 40 ~ 320 |
| Bitumen Metering Hopper (kg) | 100 ~ 500 |
| Mixer Capacity (kg) | 500 ~ 4000 |
| Dryer Capacity (t/h) | 60 ~ 360 |
| Cycle Time (s) | 45 |
Mobile Drum Asphalt Plant
High mobility and simple structure, LUTON mobile drum asphalt plant ($40,000 and above) is perfect for movable work sites.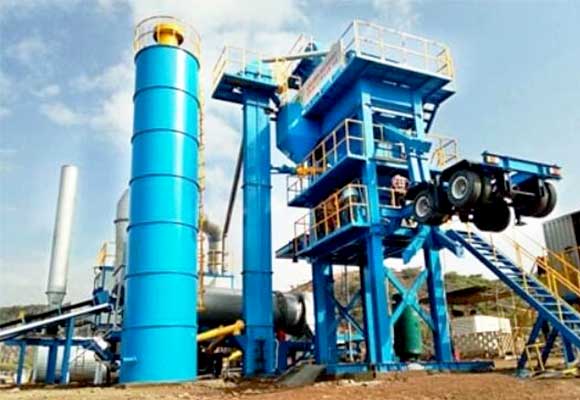 | | |
| --- | --- |
| Model | LTDY 20 ~ 80 |
| Output (t/h) | 20 ~ 80 |
| Cold Aggregate Feeding System | 3.5 m3 ~ 4 m3 |
| Finished Asphalt Storage Bin (t) | 3 ~ 7 |
| Asphalt Tank (t) | 10 ~ 30 |
| Control Room (m) | 2.2 ~ 3 |
Continuous Bituminous Plant
LUTON continuous feeding brings you a higher efficient plant. Without interruption, LUTON continuous mix plant makes the production time much shorter.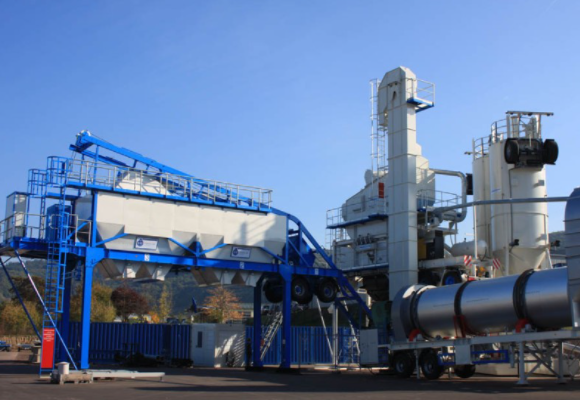 | | |
| --- | --- |
| Model | LTD 20 ~ 80 |
| Output (t/h) | 20 ~ 80 |
| Cold Aggregate Feeding System | 3.5 m3 ~ 4 m3 |
| Finished Asphalt Storage Bin (t) | 3 ~ 7 |
| Asphalt Tank (t) | 10 ~ 30 |
| Control Room (m) | 2.2 ~ 3 |
Small Ready Mix Asphalt Plant
High portability makes LUTON small asphalt mixing plant (with a price tag of $20,000 and above) easy to fit road rehabilitation and port construction.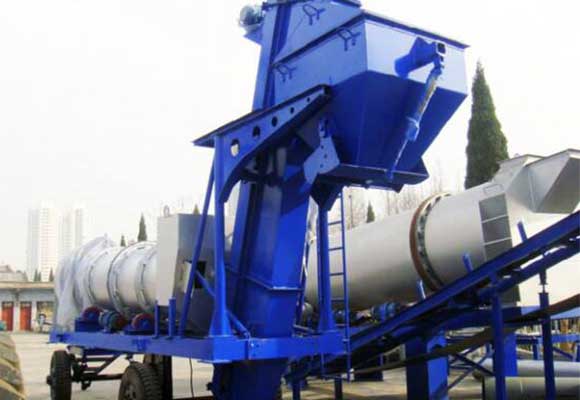 | | |
| --- | --- |
| Model | LTS 10 ~ 30 |
| Output (t/h) | 10 ~ 30 |
| Cold Aggregate Feeding System | 3.5 m3 |
| Finished Asphalt Storage Bin (t) | 3 |
| Asphalt Tank (t) | 10 ~ 20 |
| Control Room (m) | 2.2 |
Quality Certificates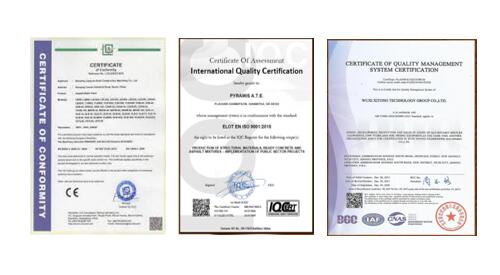 LUTON Group ensures all export standards are met and has been awarded various certificates and patents like the certification of ISO 9001:2000 quality management system, CE, BV certificates.
LUTON Partnership
Advanced technology, best price and durable machines expand LUTON partnership at home and abroad.

Choose LUTON and increase your sales or improve your business at least 25%.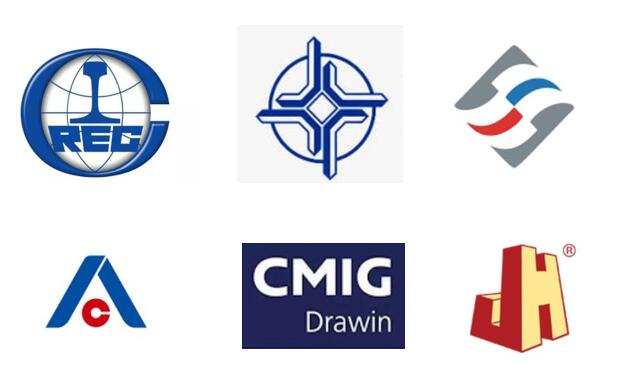 Cut Down Your Budget by 40% with LUTON Asphalt Hot Mix Plant
LUTON is committed to providing asphalt plants with high quality but competitive price tag, which LUTON has been very well accepted in the market during the 22-year business.
Below is a rough price range:
Asphalt batching plant, $90, 000 and above.
Asphalt drum hot mix plant, $40, 000 and above.
Mobile asphalt mixing plant, $50,000 and above.
Small asphalt plant, $20,000 and above.
LUTON has portable asphalt batching plant, drum asphalt plant, continuous asphalt mixing plant, stationary asphalt plant, mobile tar plant, mini asphalt mix plant, portable asphalt concrete plant for sale.
The price of any asphalt plant is decided by the model, production capacity, mobility, accessories and quality.
Reach out to us for more detailed price tag.
6 Factors That Affect the Asphalt Mixing Plant Price
Choosing a tar mixing plant should consider a lot of factors, including your cost, your site size, coal consumption and equipment details.
Wanna shorten your budget for extra operation?
Have a look at the points that influence the plant price and make a balanced decision.
Asphalt Plant Types
The price of asphalt mixing plant varies. Broadly speaking, the asphalt batching plant is the most expensive type, followed by mobile asphalt plant, stationary asphalt plant, drum asphalt production plant and continuous asphalt plant, mini hot mix plants.
Production Capacity
LUTON has asphalt plant with capacity of 10 t/h to 320 t/h. The larger the output, the more expensive the plant. 
Mix Components
Large plant size indicates you need more fuel burner, more conveyor and larger capacity equipment. More components contribute to more cost.
Quality
Some new buyers may pursue low price excessively. However, there is a 99.9% chance that low price brings you a low quality machine.
LUTON promises our machines are 100% made of wear-resistant and much durable stainless steel or steel alloy. 
Plus, we also promise the price of our plants is competitive and reasonable compared with our counterparts.
Mobility
All the LUTON asphalt mixing plant is able to be manufactured with mobile chassis. In turn, the price will be higher than the stationary plants if the plant is mobile.
Transportation
To save the cost, some of the manufacturers may choose a freight forwarding company with relatively slow transportation speed. 
LUTON guarantees the fast delivery and our asphalt hot mix plants will arrive quickly and be of good shape.
In addition, the modes of transport and the policy of the port are also influence your cost.
Get Cost-Saving Suggestions on the Right Asphalt Plant Purchase and Operation
Cost is an important factor for contractors in buying and operating an asphalt plant.
There are some helpful cost-saving advice that won't be overlooked.
Business Features and Right Equipment
The top factor that may influence your cost is market size. Choose the right asphalt mixing plants that most suitable for your business.
1. Go for a large asphalt batching plant is cost effective than several small asphalt plants, if you have dozens of clients.
2. Go for a continuous asphalt plant if you just provide asphalt concrete for rural and low level road construction company.
3. Go for a small batch asphalt plant if you have a high demand of finished products but owe a small business.
4. Go for a mobile asphalt mixing plant if your construction sites move frequently to save your installation and transportation cost.
5. Choose a stationary asphalt mixing plant if you have a fixed site.
Site Size
Reasonable plan of your asphalt mixing plant will cut down a lot of site cost.
Generally, the basic hot mix plant areas are composed of production area, official buildings, living area and parking areas.
For the production court, the necessary areas are consist of aggregates storage pile (including fine aggregates and coarse aggregates), mixing area, parking area for transportation vehicles, natural gas supply area and power supply area.
Build the above necessary areas if you want to shorten the initial budget.
Manufacturer Selection
If you are a short budget contractors, Atlas Industries, Amman, Astec and Apollo may not your choice.
Certainly, they provide nice and durable equipment as well, but their machines are high end and will cost you more.
Besides, buying asphalt plants in bulk from these corporation may be cheaper as they compromise and sell at a discount if you buy plants wholesale.
LUTON is a wise option for you as we offer high quality asphalt mixing plants with competitive price. Though buying one plant or components, you can still get the best price and professional after-sales service.
Regular Maintenance and High Supervision
It plays a crucial role in cutting down your cost. Regular maintenance means the less risk of machine damage.
Here are the basic maintenance tips and some signals you need to pay much focus:
1. Ensure there is no residuals inside of your equipment.
2. Clean your machines regularly.
3. Lubricate the equipment and joints before each use.
4. Check if there is any excessive abrasion.
5. Check if it is in need of solidify the screening system.
6. Keep an eye out for the unusual phenomenon like excessive temperature, odd sound, etc.
Get a Free Quote!
Looking for a cost effective but more durable asphalt mixing plant? Contact us now!