Portable Asphalt Batch Plant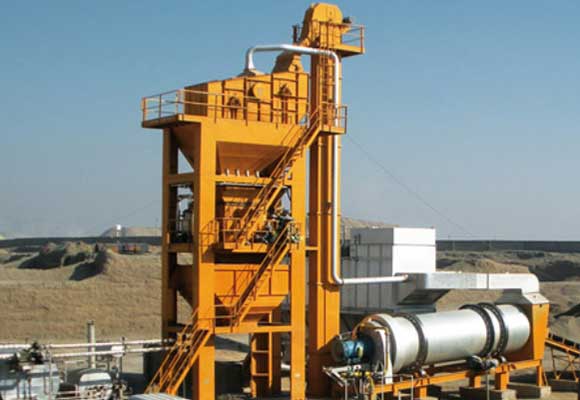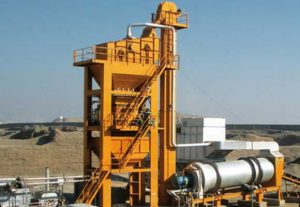 Compact structure, high quality finished products, an output of 10 t/h to 80 t/h, LUTON portable asphalt batching plant is great for changing work sites.
Mobile chassis increases 79% higher of portability and mandatory mixing improves 57% higher of asphalt mxiture quality.
Get your own plant now!
Boost Your Business with LUTON Portable Asphalt Batching Plant
Easy transport structure and high quality finished products, LUTON portable asphalt batching plant is widely used in small and moving construction sites, elaborate road and bridge projects.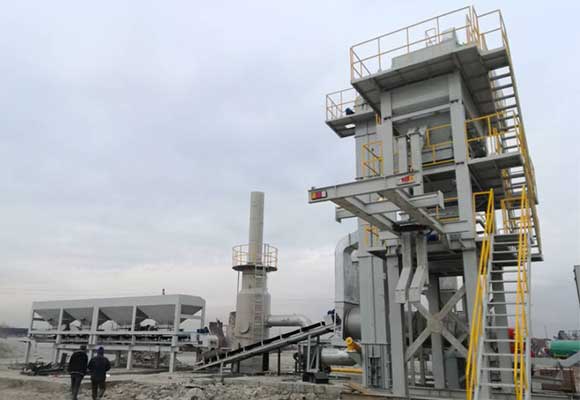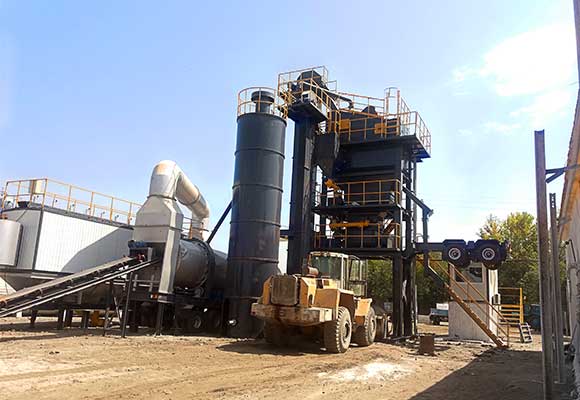 Models
LTJ-10 ~ LTJ-80; LTJY-10 ~ LTJY-80
Production Capacity (t/h)
10 ~ 80
Fuel Power Total Power (kW)
41.5 ~ 200
Fuel Coal Total Power (kW)
57.5 ~ 276
Aggregate Bin (m3)
2.3 m3 x 3 ~ 5m3 x 4
Finished Asphalt Storage Bin (t)
2 ~ 20
Asphalt Temperature (℃)
120 ~ 180 (Adjustable)
Fuel Oil Consumption (kg/t)
5 ~ 7.5
Fuel Coal Consumption (kg/t)
13 ~ 15
Options
Water Dust Collector, Baghouse Filter
Control Room, Bitumen Tank
Why Us?
Experience
LUTON took part in asphalt batching plant business since 1999 and sales our portable asphalt batching plant over 22 years.
Warranty
We ensure the high quality of our machines but still offer such a 30-year long warranty.
Advice
Whether the pre-sale or after-sale problems, we would like to give generous suggestions.
Quality Certificates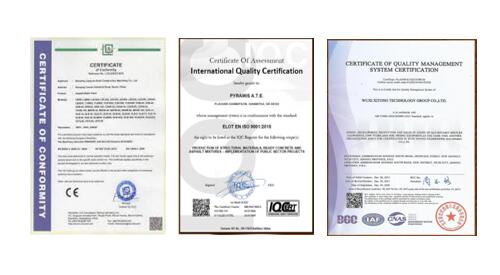 LUTON Group ensures all export standards are met and has been awarded various certificates and patents like the certification of ISO 9001:2000 quality management system, CE, BV certificates.
LTJ-60 Portable Batch Asphalt Plant Exporting to the Philippines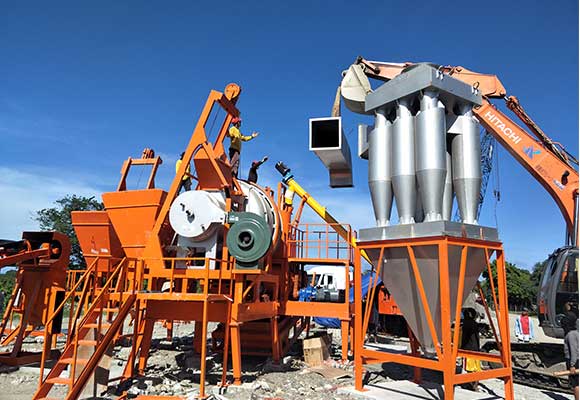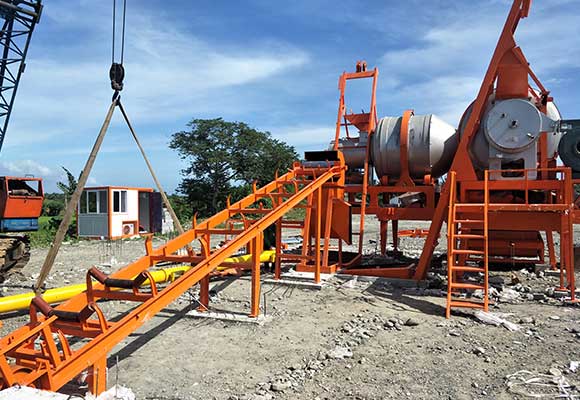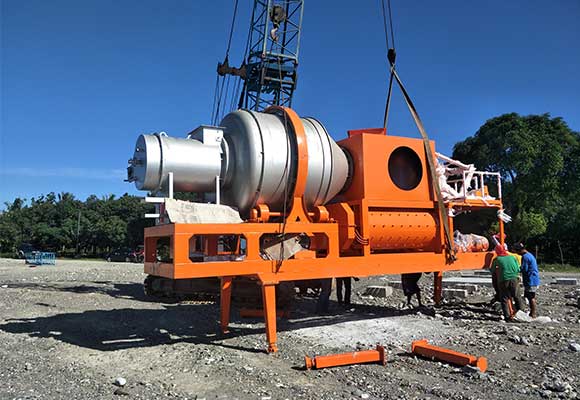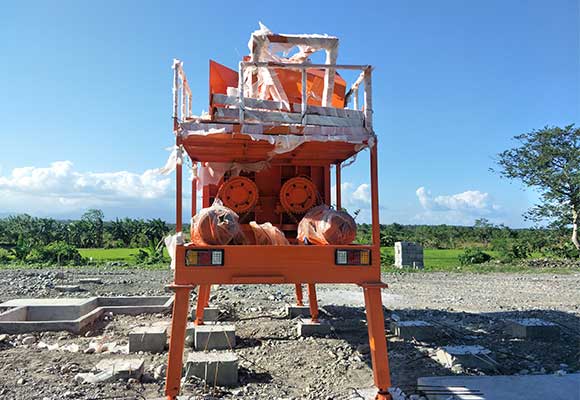 How They Rate Us?
"LUTON is a great manufacturer to cooperate with. Their sales person and technicians show professional attitude and provide considerate service, which impressed us a lot. During the purchase and installation process, the communication is quiet timely and efficient. What is the most important is LUTON is always available until every tiny detail is done perfectly."
Get the Easiest Operation Components
LUTON portable asphalt batching plant is composed of cold aggregate bins, rotary drum, dust catcher, mixing system, filler material supply system, and bitumen supply system.
Cold Aggregate Supply System
The cold material can be single-size, single-type or multi-size and multi-type (LUTON will provide you with durable cold aggregate bins according to your condition).
These aggregates are fed into different containers. And the bin gates have a function of roughly weighing the aggregates and controlling the aggregate flow and speed to feeder belt.
Drying Drum
A titled conveyor belt connects the collecting belt in cold aggregate supply system and drying drum.
The coal fuel and oil fuel are the 2 sources of fuels which power the burner.
Here, the burner is on the opposite end of the feeding entrance, offering great efficacy to drive the drying drum and heating the aggregates to the maximum extent.
Dust Catching System
LUTON portable asphalt batching plant fits with a convenient water dust removing system with less occupation.
But you can customize your cyclone dust filter and baghouse filter for a better pollution control.
Mixing Tower (Vibrating Screen, Hot Bins, Mixer)
Once the aggregates are fully heated in the rotary drum, they are conveyed to the mixing tower through a bucket elevator.
Theses aggregates firstly goes into the vibrating screen. Our vibrating screen is able to help you classify the different grade aggregates into the hot bins with isolated compartment.
Then, the filler material from the silos through the elevator and the bitumen from the asphalt cement tank through the asphalt pump get together at the mixer (The hot aggregates, filler, bitumen are weighed before discharged into the mixer).
Once the aggregates, filler and bitumen are blended to a homogeneous condition, the asphalt concrete is able to transport to the offsite or is stored at the storage bins.
Filler Supply System
This system aims to store and convey filler material or additives to mixer. LUTON has vertical silo and horizontal silo for you to choose from.
Bitumen Supply System
Bitumen supply system come with one or two bitumen tank and a heat conducting oil burner. 
The asphalt cement is turned into liquid bitumen through the heating, then weighed and pumped to the mixing unit.
Asphalt Storage Bin
The asphalt storage bin in the LUTON portable asphalt batch plant is an optional components. If you has a relative smaller area or if your plant is close to the construction site, give it up.
Control Room
LUTON control room adopts PLC system, adjusting the specification of aggregates ratio, the amount of bitumen, drying and mixing temperature and monitoring the whole production process.
What Is a Portable Batch Asphalt Plant?
Batch type portable asphalt plant is a kind of asphalt batching plant with simpler structure and smaller capacity.
The components of LUTON portable batch asphalt plant is almost as same as the batch type.
The differences lie in the fact that you can eliminate the usage of silo, asphalt storage bin, and one dust catching system.
Broadly speaking, you can reduce labor on foundation laying of the portable asphalt batch hot mix asphalt plant but it still can provide higher quality of finished products.
Advantages of Portable Batch Type Asphalt Plant
Small Footprint
The main components are consist of aggregated feeder, drum dryer, water filter, horizontal mixing tower, bitumen tanks and control room.
Each part has a smaller design because of the smaller capacity compared with batching asphalt plant, reducing your site occupation.
Easy to Move from Sites to Sites
LUTON blacktop mixing plant is easy to move, greatly fitting frequent relocation.
If you set up your portable batch asphalt plant in the flat ground, there is no need to lay foundation. Or if you want to save your transportation cost, you can add each module with a mobile chassis.
Accurate Measurement
The portable asphalt batching plant is equipped with a high accurate weighing system to weigh the hot aggregates, filler and bitumen, ensuring the mixture well combined and manufacturing high quality finished products.
Easy Operation
PLC system is easy to operate and control. Even a freshman can operate well after training.
Low Cost
Small capacity and simple equipment means a lower initial capital investment.
Ask for a Free Quote!
Pursue mobility and at the same time the superior finished product? Why not buy a portable asphalt batch plant? Don't hesitate to keep in touch with us today!