Blacktop Plant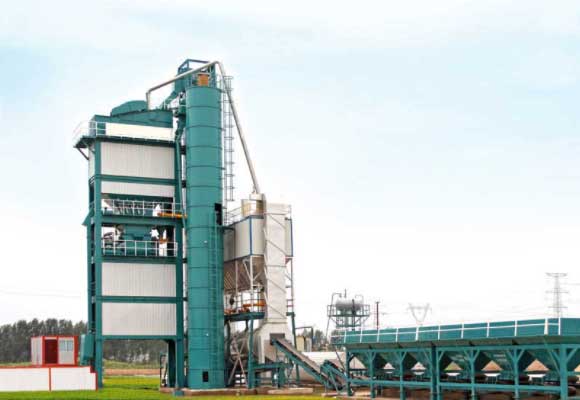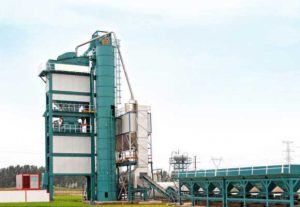 Improving 47% of quality of the finished products, saving 30% of budget, the LUTON blacktop plant is suitable for contractors who deal with large amount of high grade road construction projects.
More than 1,000 staff indicates our strength and over 100 countries exported proves our reliability.
Own your blacktop plant immediately.
LUTON Blacktop Plant for All Sorts of Projects
Asphalt Batching Mixing Plant
With large output, professional and accurate equipment and high quality asphalt concrete, LUTON batching blacktop plant is ideal for construction sites that require quantity of excellent finished products.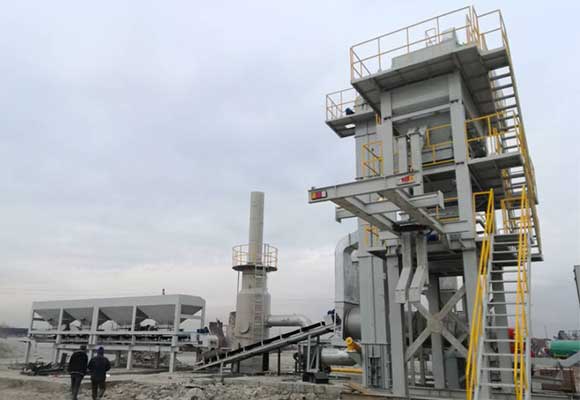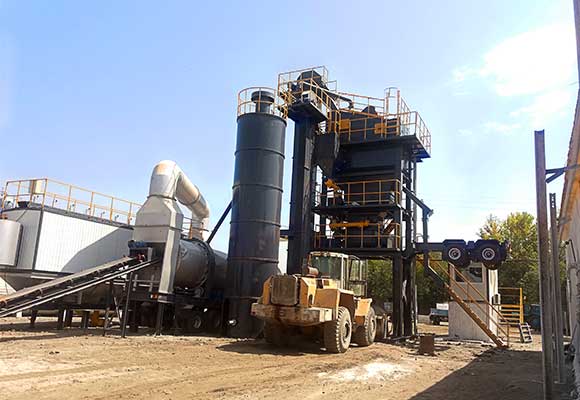 | | |
| --- | --- |
| Models | LB500 ~ LB4000; YLB800 ~ YLB2000 |
| Production Capacity (t/h) | 40 ~ 320 |
| Hopper Capacity (m3) | 4 x 4.5 m3 ~ 6 x 15 m3 |
| Collect Belt Capacity (t/h) | 60 ~ 360 |
| Fuel Consumption (kg/h) | 70 ~ 2500 |
| Vibrating Screen (Layer) | 4 ~ 6 |
| Aggregate Metering Hopper (kg) | 500 ~ 4000 |
| Mineral Flour Metering Hopper (kg) | 120 ~ 700 |
| Mixer Capacity | 500 ~ 4000 |
| Cycle Time (s) | 45 |
| Bitumen Metering Hopper (kg) | 100 ~ 500 |
| Dryer Capacity (t/h) | 60 ~ 360 |
| Filter Area (m2) | 230 ~ 1350 |
| Total Power (kW) | 170 ~ 865 |
Asphalt Drum Hot Mix Plant
Portable structure and constant production, LUTON asphalt drum hot mix plant is perfect for job sites that are in need of sustainable finished products in a short period.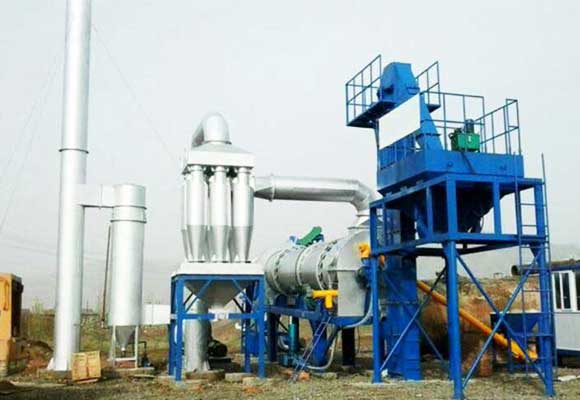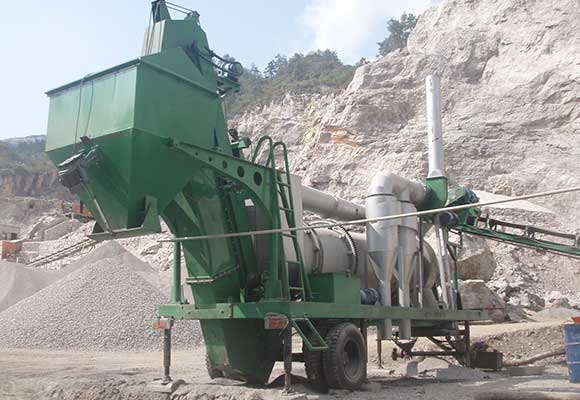 | | |
| --- | --- |
| Models | LTD-20 ~ LTD-80; LTDY-20 ~ LTDY-80 |
| Production Capacity (t/h) | 20 ~ 80 |
| Fuel Power Total Power (kW) | 34 ~ 135 |
| Fuel Coal Total Power (kW) | 40 ~ 165 |
| Aggregate Bin | 3.5 m3 x 1 ~ 6.5 m3 x 4 |
| Finished Asphalt Storage Bin (t) | 3 ~ 7 |
| Asphalt Temperature (℃) | 120 ~ 180 |
| Fuel Oil Consumption (kg/t) | 5 ~ 7.5 |
| Fuel Coal Consumption (kg/t) | 13 ~ 15 |
| Asphalt Tank (t) | 10 ~ 30 |
| Control Room (m) | 2.2 ~ 3 |
Small Blacktop Plant
LUTON small blacktop mixing plant, with a capacity of 10 t/h to 80 t/h, is great for small road construction and patching projects. Mini structure increases 30% of simplicity to operate and decreases 23% of transportation and installation cost.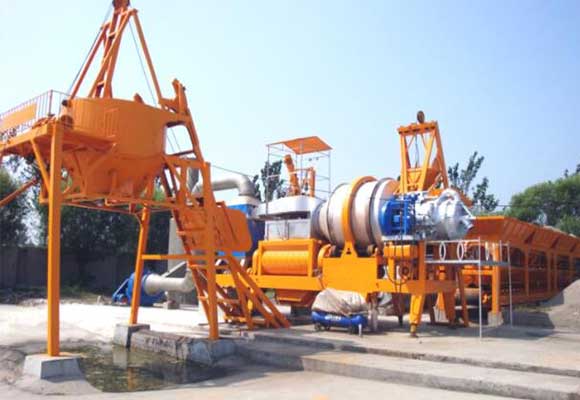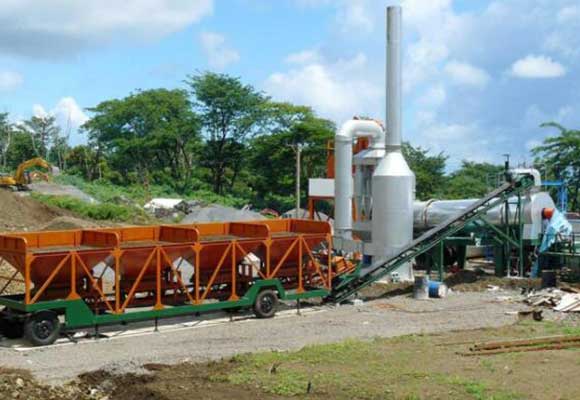 Models
LTJ-10 ~ LTJ-80; LTJY-10 ~ LTJY-80
Production Capacity (t/h)
10 ~ 80
Fuel Power Total Power (kW)
41.5 ~ 200
Fuel Coal Total Power (kW)
57.5 ~ 276
Aggregate Bin (m3)
2.3 m3 x 3 ~ 5m3 x 4
Finished Asphalt Storage Bin (t)
2 ~ 20
Asphalt Temperature (℃)
120 ~ 180 (Adjustable)
Fuel Oil Consumption (kg/t)
5 ~ 7.5
Fuel Coal Consumption (kg/t)
13 ~ 15
Options
Water Dust Collector, Baghouse Filter
Control Room, Bitumen Tank
Why Choose Us?
Lifespan
We ensure the high quality machines but still offer life long warranty.
Advice
Whether the pre-sale or after-sale problems, we would like to give generous suggestions.
Full Line
Except for the ready mix asphalt plant, we can also provide the extensive equipment like asphalt pavement and asphalt compactors.
How LUTON Is Highly Praised?
"LUTON equipment produces the best quality finished products. The YLB-1000 we bought is so convenient to move from place to place."

– Agung Cahaya Indrajaya from Indonesia
---
"So happy with LUTON asphalt mixing plant! While we have cold aggregates with 4 different size to deal with, the most important thing to us is that it makes the excellent screening. We have only treated with regular aggregates so far. It is nice and helpful."

– Thaddeus Wesley Manigbas Belloso from Philippines
Durable LUTON Blacktop Asphalt Plant Components
Components 1: Cold Aggregate Feeding Containers
Luton cold aggregate supply system is composed of aggregate hoppers (1-6), feeding belt, collecting belt and belt conveyor.
It integrates a aggregate conveyor, first-level screener and rough weighing scale.
As a aggregate conveyor, the feeding belt is equipped with frequency conversion speed regulator which means you can regulate the speed of feeder belt.
As a primary screener, the hopper has a screen gate which is capable of filtering out the over-sized aggregates.
For its weighing system, it enables you to weigh specific amount of cold aggregates in a batch as required.
---
Components 2: Rotary Dryer
The drying system includes a burner, drying drum and burning storage bin/tank.
Our dryer adopts a counter-flow technology to ensure the cold aggregates are dried effectively and smoothly.
It means, to get maximum heat and reduce the dust as much as possible, the combustion burner is installed at the opposite of the feeding inlet.
Certainly, it is also available if you wanna make the flow of aggregates co-current.
---
Components 3: Dust Collector
LUTON dual dust collecting system gets free of dust during the production.
The primary cyclone dust catcher filters out the large-sized dust while the bag-house collector seizes the dust less than 20 mg, guaranteeing 99% of dust removal.
---
Components 4: Vibrating Screen
The aggregate elevator lifts the hot aggregates from rotary drum to vibrating screen.
The vibrating screen is made of stainless steel with required mesh size, ensuring the precise gradation of the mixture.
---
Components 5: Hot Bins
After screening, the hot aggregates temporarily store in hot aggregate containers with different compartments.
Likewise, the hot bin and its plates are made of wear-resistant stainless steel, preventing the cold aggregates overflow or blending.
---
Components 6: Weigh Hopper
The weigh hopper adopts a pneumatic technology, ensures 99.5% of accuracy.
The weigh hopper here weighs not only hot aggregates, but also mineral filler material and bitumen.
---
Components 7: Mixer
The double shaft mixer is a stainless steel and steel alloy design with better abrasion resistance and stronger mixing capacity.
---
Components 8: Bitumen Supply System
Bitumen supply system consists of heating and storing equipment – heat conducting oil burner and bitumen tanks .
The asphalt tank is built with insulation layer, protecting from heat loss.
---
Extra Optional Components
You can add such parts as filler material silo, bucket elevator, filler material storage bins, drying and mixing drum combos, etc.
Get LUTON HMA Asphalt Plant Equipment Types
LUTON blacktop plant is mainly composed of batching asphalt plant, drum hot mix plant and mini asphalt mixing plant. Either of the machine is customized in stationary models or mobile models.
Asphalt Batching Plant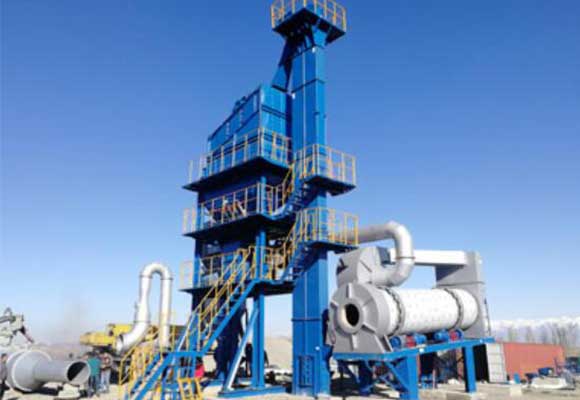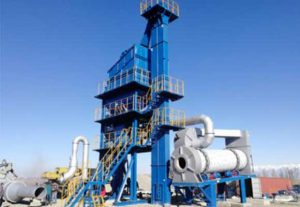 LUTON asphalt batching plant does favor in manufacturing large capacity of finished products in excellent quality.
Output: 40 t/h ~ 320 t/h
Features: 
1. High quality and stable finished products
2. Even and strong mixing
3. Batch production – feeding in batch, drying in batch, weighing in batch and mixing in batch
4. High adjustable
5. Accurate weighing system
6. Less waste
7. Friendly to environment
8. Stable oil ratio
9. Professional and complete equipment and production system
Asphalt Drum Mixing Plant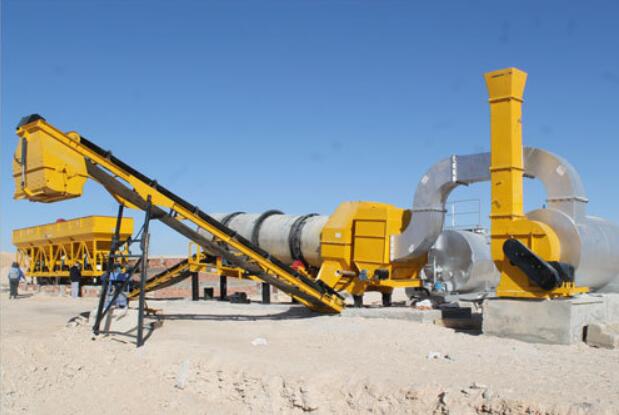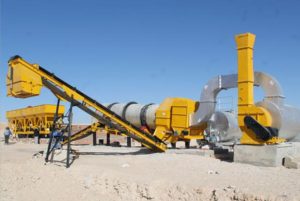 Asphalt drum mixing plant does well in restless manufacture of asphalt concrete, suitable for medium scale and small scale construction sites.
Output: 10 t/h ~ 80 t/h
Features:
1. Simple structure
2. Less occupancy
3. Easy operation
4. Continuous production
5. Low operating cost
6. Convenient maintenance
7. No need of mixing tower or elevator
8. Drying and mixing happen inside of the rotary drum at the same time
9. Less fuel consumption
Mini Hot Mix Plant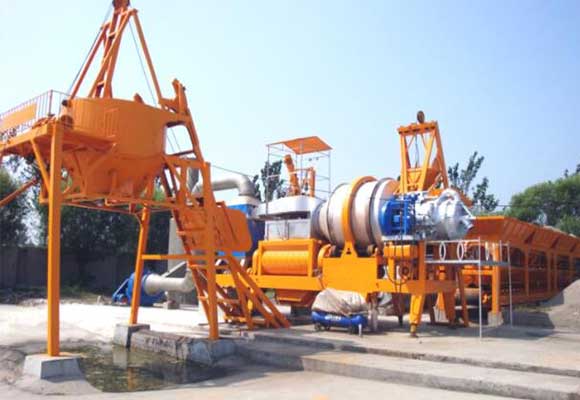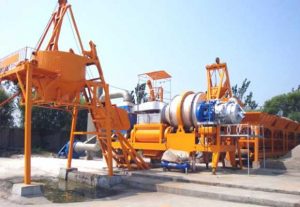 Mini hot mix plant, with portable structure and small components, is suitable for small road construction projects and rehabilitation.
Output: 10 t/h ~ 40 t/h
Features:
1. Low initial investment cost
2. Less occupancy
3. Portable
4. Quick installation
5. High return
Get a Free Quote!
LUTON blacktop plant narrows your budget by at least 30% and improves your efficiency by no less than 49%. Contact us to customize your own plant now!