Mini Hot Mix Plant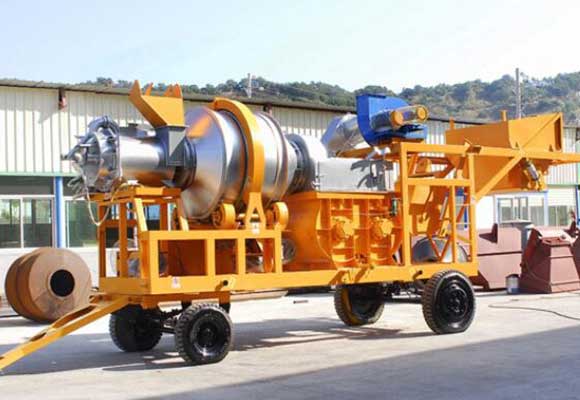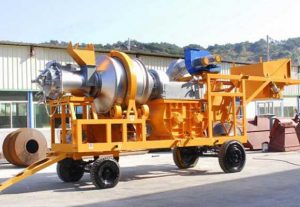 LUTON mini hot mix plant refers to the plant that the output can reach 10 t/h to 40 t/h, so it can perform competently in the low grade road pavement and the small-span bridge constructions.
Some advantages are able to meet your expectation such as the simple operation and low maintenance costs.
The amount of this type asphalt mixing plants sold is over 2000 up to now, so LUTON is reliable to cooperate with.
Invest in a small hot mix plant now!
Get A Mini Hot Mix Plant for Small Projects
Simple Mini Batch Asphalt Plant
The efficiency of the mini batching plant improves 30%, so it can ensure fast and stable production.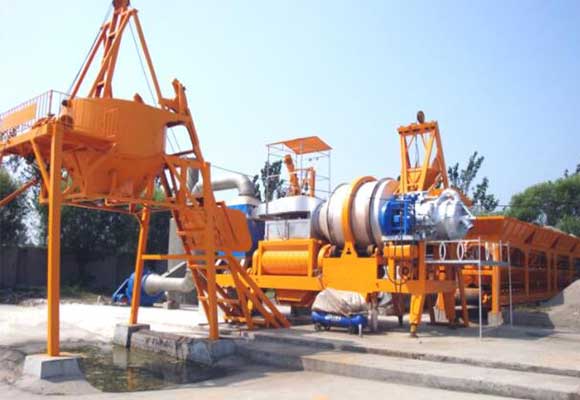 Models: LTJ-10 ~ LTJ-40; LTJY-10 ~ LTJY-40

Output: 10 t/h ~ 40 t/h

Highlights: Small, Batch Feeding, Low Cost
Mini Drum Hot Mix Plant
The mini drum asphalt production plant, also named mini continuous asphalt production plant is the plant that heating and drying of the cold aggregate and the mixing of mixture are continuously carried out in the same assembly – dryer drum. The production of the asphalt mixture is that each component (gravel, sand, stone powder, asphalt, etc.) is continuously and dynamically weighed in certain proportion, and continuously fed and drum drop mixed. Thus it is suitable on a construction site that the mixed finished material requires mass production.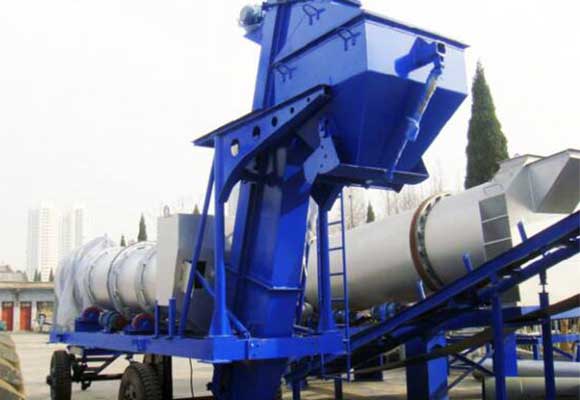 Models: LTD-20 ~ LTJ-40; LTDY-20 ~ LTDY-40

Output: 20 t/h ~ 40 t/h

Highlights: Continuous, Drying and Mixing at the Same Time, Portable
Mini Double Drum Hot Mix Plant
Mini double drum asphalt hot mix plant can reduce 97% of the unnecessary heat loss happened in the process of aggregate drying, so as to the long service life of the equipment and effective utilization of the heat in the drum.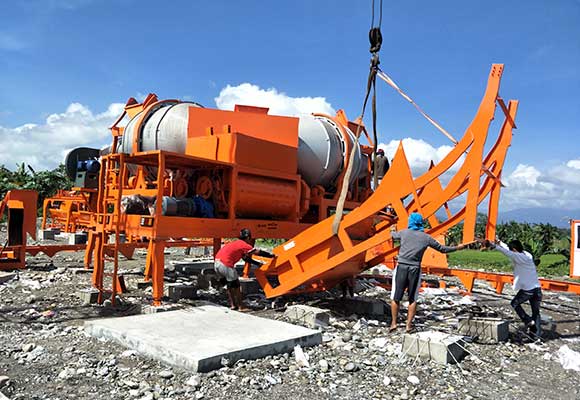 Models: LTS-10 ~ LTS-30; LTS-10 ~ LYS-30

Output: 10 t/h ~ 30 t/h

Highlights: Less Heat Loss, Counterflow Heating, Simple Structure
Quality Certificates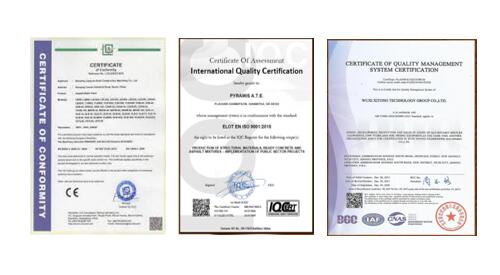 LUTON Group ensures all export standards are met and has been awarded various certificates and patents like the certification of ISO 9001:2000 quality management system, CE, BV certificates.
Bring LUTON Mini Hot Mix Plants to Your Business
30% Improvement in Efficiency
Each of the module is able to be mounted on the chassis and can be dragged by a trailer, so strong mobility can be guaranteed.
Easy Operation
The PLC control system is logistic and simple, so a person with zero experience can also get it in seconds after training.
65% Increase for Installation
The installation and disassembly are more easier and quicker, so it is more convenient and portable.
Cut 43% of Your Budget
As the chassis and trailer improve the portability of the mini hot mix plants, the cost of transportation and installation is sharply reduced.
Why LUTON Is Highly Praised?
"I got an LTDY-20 for kyayywa oksu (village) road pavement projects. These projects are characterized in long and narrow paths. LTDY-20 does great and merely needs dismantlement. Actually, it is quiet easy to move. "

– Kaung Linn from Myanmar
---
"I am a novice in construction field. Having browsed and quoted several company, I chose LUTON finally. I couldn't help complimenting LUTON. Its suggestions are helpful and the equipment works well, which created my business boom."

– Namvar from Tajikistan
What Is a Mini Hot Mix Plant?
Here, the mini hot mix plant involves two conceptions – "mini" and "hot mix".
As for the asphalt mixing plant, mini type (small asphalt batch plant and mini asphalt drum plant) means that the capacity of an asphalt concrete production plant is 40 t/h and below. And "hot mix" has a opposite concept compared with that of "cold mix". And the cold mix asphalt plant stirs the aggregates and additives at room temperature. On the contrary, the hot mix mixture (the finished products made up of  aggregates, filler material and bitumen) is produced by a hot mix asphalt plant under the temperature of 120℃ to 160℃.
Why a Small HMA Plant?
Why Mini?
– Low initial investment, low maintenance cost and low cleaning cost.
– Convenient installation and dismantlement.
– Small occupation area.
– Compact size and simple structure make it easy to transfer from one place to another.
– Saves time on transportation or relocation.
– Due to small in size, it's easily applied to the construction site.
---
Why Hot Mix?
– Cheaper price than that of the common asphalt plant.
– Less damage in extreme hot days or cracking in chilly cold days because of strong adaptability to environment.
– Good performance in the aspect of road pavement.
– Avoid the phenomenon of asphalt segregation because of correct gradation.
---
The mini hot mix production plant, characterized by small volume, simple operation, low maintenance cost and strong mobility as well as relatively chapter price, is spoken highly among small construction job sites. Therefore more and more roads are paved with asphalt concrete and modified asphalt. 
Contact to our experts and customize your own mini bitumen mixing plant!
Get a Free Quote!
Low original investment, premium asphalt concrete, get a LUTON mini hot mix asphalt plant at once!