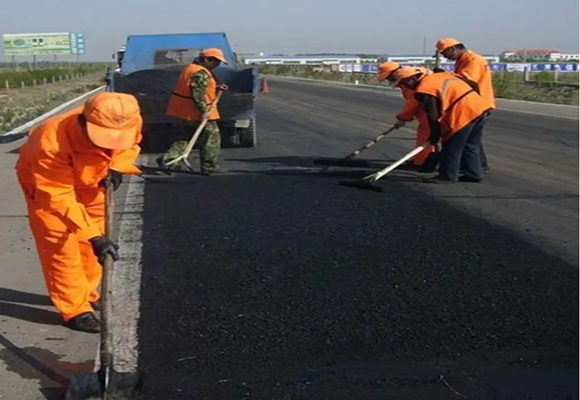 Cold mix asphalt is a mixture of mineral aggregate, modified liquid asphalt and binder mixed in a specific proportion, placed and compacted at room temperature. Featuring cost-effective, environmentally friendly and wide temperature range, cold mix is suitable for maintenance of pavement road and small-scale road repair.
Luton cold mix plant refers to a wide variety of equipment, such as a stationary mixing plant or a drum type mixer,etc.
Brief Introduction of Cold Mix Asphalt
As one of the two basic types (hot mix and cold mix), cold mix of bags or totes can be poured directly on pits or cracks to maintain damaged road.
Cold mix has the alternative name such as cold mix asphalt or cold mix asphalt emulsion. And it consists of mineral aggregate, water and binder. The clients can directly use it out of packaged bags without using any additional equipment to heat. It is usually supplied in bulk packaging for efficient transportation and application.
Cold Mix Asphalt Plant
A cold asphalt mixing plant is simply a mixer that mixes liquid asphalt emulsion and the mineral filler together. It is a giant mixing drum and connectes with conveyor belt to move the aggregate in and the mixed asphalt out.
Cold mix can be produced with a wide variety of equipment, such as on-site or in-place in a stationary mixing plant or a drum type mixer. Mixing and lay down equipment is essentially the same as that of hot mix production.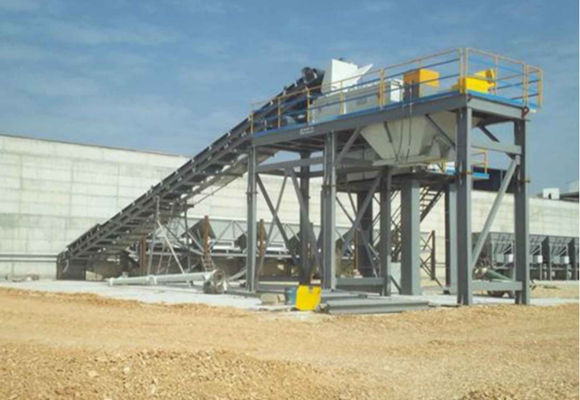 Cold Mix Application
Just as mentioned above, cold mix application mainly refers to paving road and small-scale road repair, let's go for it.
Paving Road
Cold mix has a significant role in paving road. Due to its durability is less than that of hot mix asphalt, it's can only be used to pave roads with small traffic volume or low-grade roads. And it cannot bear heavy loads and large vehicles such as the large trucks and trucks.
Small-scale Repair
Pothole: It is a rough hole in the surface of a road that is formed by traffic and bad weather.
It is simple that using cold mix asphalt is to repair such road damages. You can directly pour cold asphalt into the cleaned pits for repairing. Then, you should compact cold mix asphalt in place and make it solid.
Wheel Rut: It results from the continuous pressure produced by load bearing of the wheels.
Cold mix can level the wheel rut with the surrounding area by compacting it.
Railway Tracks: They mainly refer to the railway tracks that get unused in a long term. If these railway tracks are left exposed, their existence will have a certain impact on the safety of drivers and pedestrians.
Cold mix is used to quickly cover the obsolete railway tracks across highways. By using this material, the contractor can open the road immediately after operation.
The Characteristics of Cold Mix Asphalt
Cold mix can be directly used for pavement road repair, and there is no need to buy the heating equipment. So contractors or clients can save some unnecessary expenses. As cold mix is stored in the form of packaged bags and can be stable for a long time, the contractors or individuals can buy it by quantities according to their needs.
As the production of cold mix asphalt doesn't need electricity, fuel and heat, it reduces gas emission and saves energy.
Different from hot mix asphalt, cold mix asphalt can remain stable in all weather conditions throughout the year. Therefore, the customer or individual can temporarily use it to repair the pavement road that has potholes or cracks when hot mix asphalt can't be used.
Tell Us Your Requirements
Both hot mix and cold mix asphalt have their unique advantages. Which one you choice depends on the project you need to complete. If you have any questions about this, please email or call Luton to obtain the professional advice.