Fixed Asphalt Plant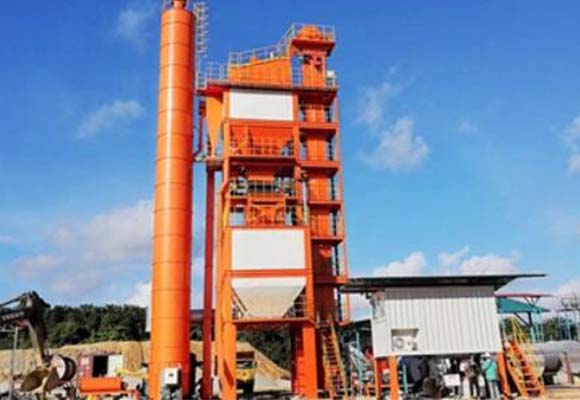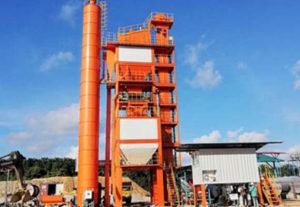 LUTON fixed asphalt plant boasts of large output, compact structure and precise systems.
99.5% of precision, 99.9% of material utilization ratio, and capacity of 10 t/h to 160 t/h, LUTON stationary asphalt mixing plant is a great option for the small and medium scale road construction.
Reach out to us for custom service today!
LUTON Asphalt Fixed Plant for Wide Range of Projects
Static Batching Bituminous Plant
Producing optimum asphalt concrete is the biggest area where fixed asphalt batching plant shine. Large output and good quality finished products allows high profit.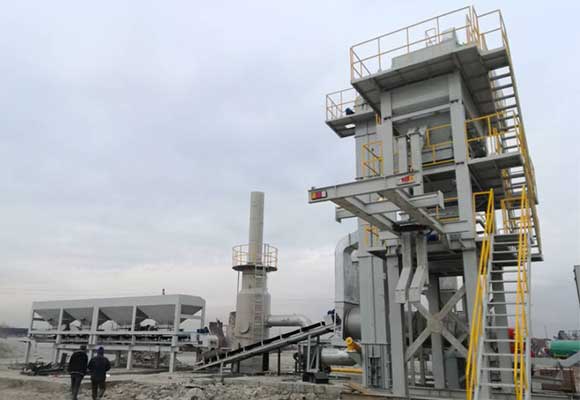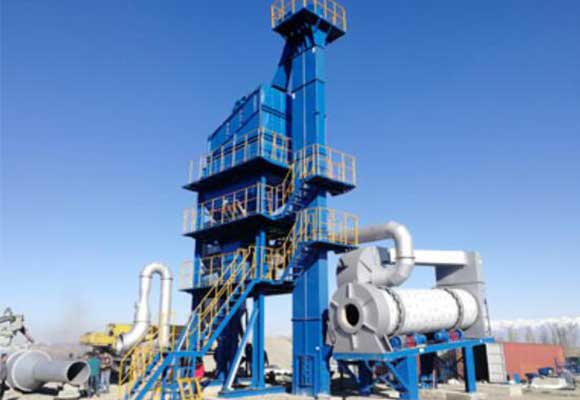 | | |
| --- | --- |
| Models | LB500 ~ LB4000 |
| Production Capacity (t/h) | 40 ~ 320 |
| Hopper Capacity (m3) | 4 x 4.5 m3 ~ 6 x 15 m3 |
| Collect Belt Capacity (t/h) | 60 ~ 360 |
| Fuel Consumption (kg/h) | 70 ~ 2500 |
| Vibrating Screen (Layer) | 4 ~ 6 |
| Aggregate Metering Hopper (kg) | 500 ~ 4000 |
| Mineral Flour Metering Hopper (kg) | 120 ~ 700 |
| Mixer Capacity | 500 ~ 4000 |
| Cycle Time (s) | 45 |
| Bitumen Metering Hopper (kg) | 100 ~ 500 |
| Dryer Capacity (t/h) | 60 ~ 360 |
| Filter Area (m2) | 230 ~ 1350 |
| Total Power (kW) | 170 ~ 865 |
Stationary Drum Type Asphalt Plant
Modular structure allows LUTON stationary drum asphalt mixing plant to be simple to maintain and easy to install. Fast erection ensures fast entry into use.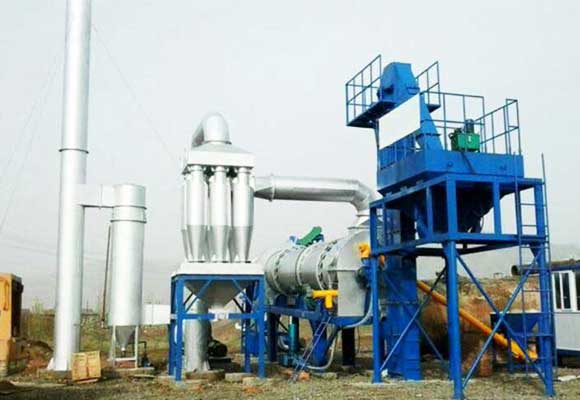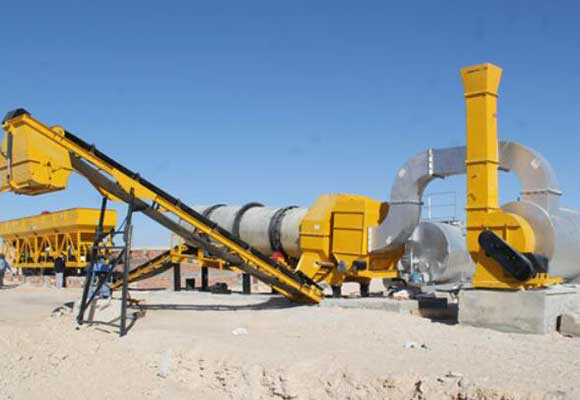 | | |
| --- | --- |
| Models | LTD-20 ~ LTD-80 |
| Production Capacity (t/h) | 20 ~ 80 |
| Fuel Power Total Power (kW) | 34 ~ 135 |
| Fuel Coal Total Power (kW) | 40 ~ 165 |
| Aggregate Bin | 3.5 m3 x 1 ~ 6.5 m3 x 4 |
| Finished Asphalt Storage Bin (t) | 3 ~ 7 |
| Asphalt Temperature (℃) | 120 ~ 180 |
| Fuel Oil Consumption (kg/t) | 5 ~ 7.5 |
| Fuel Coal Consumption (kg/t) | 13 ~ 15 |
| Asphalt Tank (t) | 10 ~ 30 |
| Control Room (m) | 2.2 ~ 3 |
Quality Certificates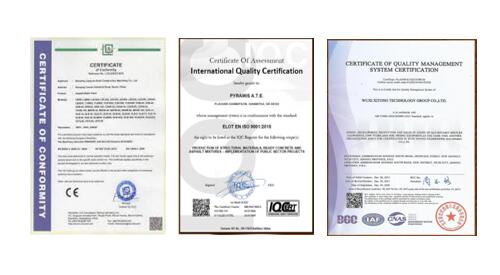 LUTON Group ensures all export standards are met and has been awarded various certificates and patents like the certification of ISO 9001:2000 quality management system, CE, BV certificates.
Enjoy LUTON Considerate Service
Fast Delivery
We ensure a fast delivery by sea, land and air with low cost.
24/7 Online Service
You can ask for an expert, get a free quote online at any time. We will give our response as soon as possible and we make sure you can get solutions within 12 hours.
30 Years Free Warranty
We promise a 30-year free warranty for our equipment.
Free Training
We offer free training and guideline for operating the plant.
Free Design
LUTON is able to help design and plan your asphalt mixing plant according to your site situation.
How LUTON Is Highly Praised?
"Awesome machinery for our large road construction projects. Very impressed with the reasonable price, automatic operation and excellent quality of finished products. We'd definitely buy LUTON equipment again if necessary."

– Abram Simalango from Indonesia
---
"LB-800 fit very nice for our expressway building. It has ability to produce 480 ton asphalt concrete per day, great for 410 m road construction base on 9 m width."

– Dolunay Ashkani from Pakistan
Get Different Types of LUTON Fixed Asphalt Plant Equipment
Stationary Batching Asphalt Mixing Plant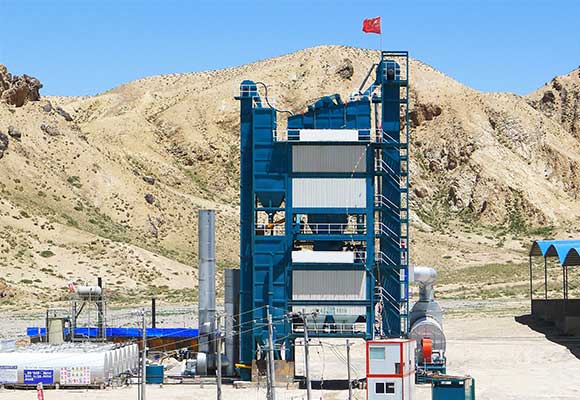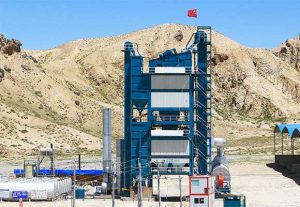 Batching stationary asphalt mixing plant is with capacities of 40 t/h to 320 t/h, suitable for any scale of construction projects.
Compared with drum mixing plant, the fixed batching asphalt plant has a more complicated production process.
In drum mixing plant, the working is just aggregate feeding, drying and mixing. While in batching asphalt plants, the aggregates are fed and heated first, screened and weighed then, and mixed finally.
Stationary batching asphalt plant is suitable for,
1. Contractors who wouldn't shift your construction sites frequently in a very short period.
2. Work job with a need of wide range of production capacity.
3. Best suited for large road construction projects.
4. Requires high quality asphalt mixture for civil projects.
---
Fixed Drum Asphalt Mixing Plant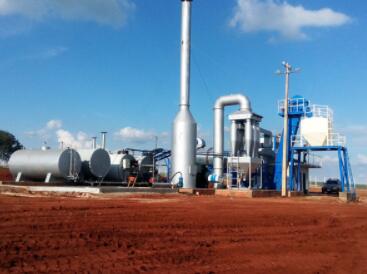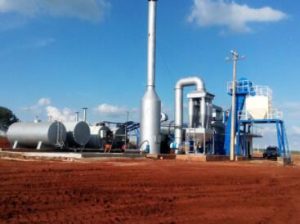 Fixed drum asphalt plant from LUTON Group is in modular design, saving time to machine pickup and dismantlement.
It is far more convenient for plant relocation compared with stationary batching types.
With simple components, restless production and ease of operation, fixed drum mixing plant is a great choice for,
1. Rural construction projects.
2. Contractors who have a low initial cost.
3. Construction projects in developing countries.
4. Job sites which are in need of large volume of asphalt concrete in a certain time.
Why Choose LUTON Fixed Asphalt Plant?
1. The collecting belt has a frequency control to change the conversion speed, ensuring high work efficiency.
2. There is a mesh screen positioned at each hopper gate to filter out the oversized aggregates.
3. A vibrator is mounted on the sand bin for smooth work.
4. Multi purpose burner meets the requirement of contractors who would like use diesel, heavy oil, natural gas, burning coal or other fuel as a type of power.
5. We choose Italian high efficient combustion burner to ensure low exhaust emissions.
6. The geometry blade in the dryer enhances the heating efficiency by at least 30%.
7. Environment protection. Gravity filter collects fine dust and the secondary baghouse dust collection discharges dust concentration less than 20 mg/Nm3.
8. The filter bags inside of the baghouse are from US DuPont NOMEX, making sure long lifespan.
9. High pressure pulse cleaning technology adopted by LUTON baghouse collector sharply reduces the possibility of bag wear.
10. Integrated mixing tower (vibrating screen, thermal storage, weigh box and mixer included) helps save effort during installation and spare space for other usage.
11. TOLEDO weigh sensor is used for weighing accuracy, controlling the error within 0.05%.
12. Twin shaft, double helix, 3-dimensional hybrid design, long axis and bidirectional blades means a powerful strong mixing capacity and long service time.
Customize Your Plant!
Wanna customize your fixed asphalt plant? Wanna save your cost on asphalt hot mix machines? Don't hesitate to keep in touch with us today!