Asphalt Batch Mix Plant for Sale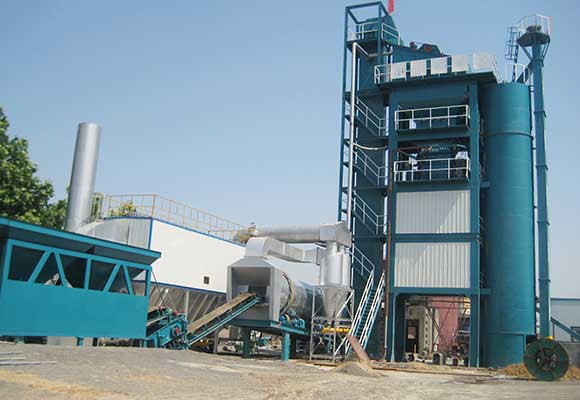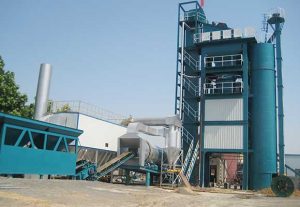 LUTON has asphalt batch mix plant for sale with a competitive price.
The output of 40 t/h to 320 t/h and exceptional finished products make our asphalt batching plant perfect for all sorts of civil road construction and patching projects.
Over 100 countries exported proves LUTON's strength. Get your plant today!
LUTON Asphalt Batch Mix Plant for Sale
The price tag of LUTON batching bitumen mix plant is 90,000 and above, which varies in relation to the models, capacity, mobility, etc.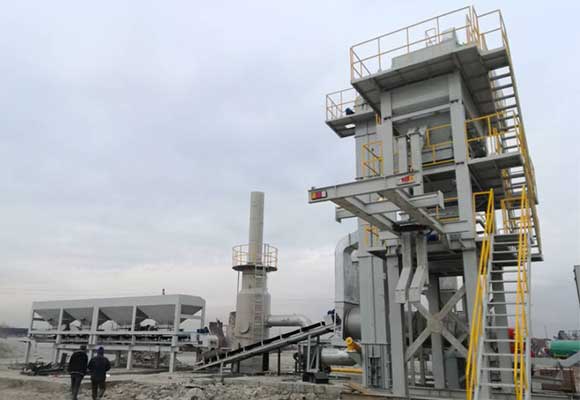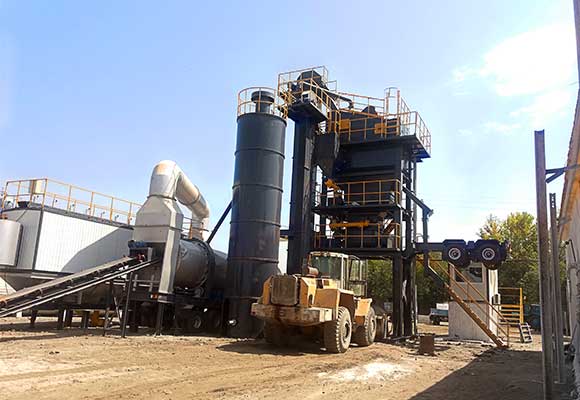 | | |
| --- | --- |
| Models | LB500 ~ LB4000; YLB800 ~ YLB2000 |
| Production Capacity (t/h) | 40 ~ 320 |
| Hopper Capacity (m3) | 4 x 4.5 m3 ~ 6 x 15 m3 |
| Collect Belt Capacity (t/h) | 60 ~ 360 |
| Fuel Consumption (kg/h) | 70 ~ 2500 |
| Vibrating Screen (Layer) | 4 ~ 6 |
| Aggregate Metering Hopper (kg) | 500 ~ 4000 |
| Mineral Flour Metering Hopper (kg) | 120 ~ 700 |
| Mixer Capacity | 500 ~ 4000 |
| Cycle Time (s) | 45 |
| Bitumen Metering Hopper (kg) | 100 ~ 500 |
| Dryer Capacity (t/h) | 60 ~ 360 |
| Filter Area (m2) | 230 ~ 1350 |
| Total Power (kW) | 170 ~ 865 |
LUTON Partnership
Advanced technology, best price and durable machines expand LUTON partnership at home and abroad.

Choose LUTON and increase your sales or improve your business by at least 25%.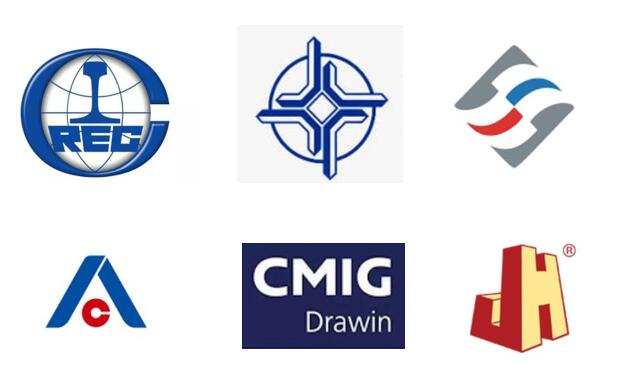 Enjoy LUTON Considerate Service
Fast Delivery
We ensure a fast delivery by sea, land and air with low cost.
24/7 Online Service
You can ask for an expert, get a free quote online at any time. We will give our response as soon as possible and we make sure you can get solutions within 12 hours.
30 Years Free Warranty
We promise a 30-year free warranty for our equipment.
Free Training
We offer free training and guideline for operating the plant.
Free Design
LUTON is able to help design and plan your asphalt mixing plant according to your site situation.
LUTON Batching Asphalt Mix Plant Exporting to Overseas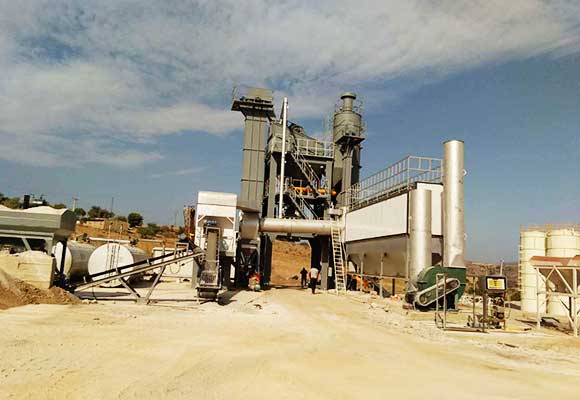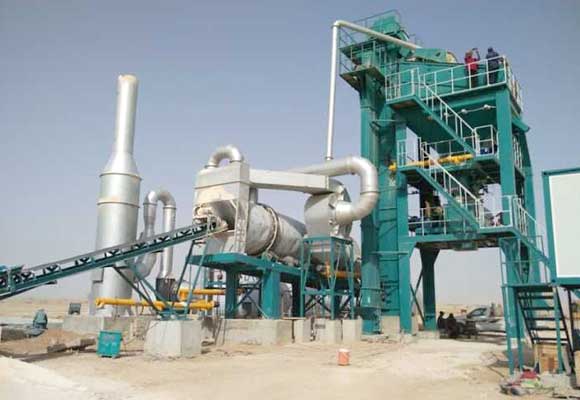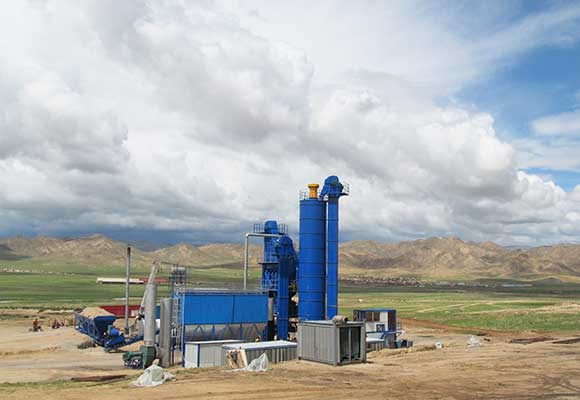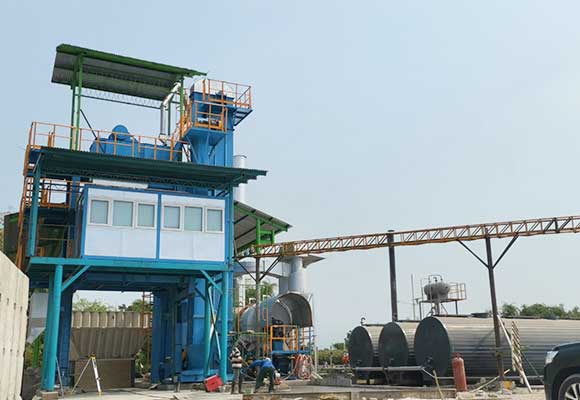 How LUTON Is Highly Rated?
"I'm new in asphalt manufacture industry. I know little about how to choose the right plant for my business. LUTON provides all-round service, planning, mounting, training, calibrating… Highly recommend!"
– Moses Sabino Abantas Bonachita from Philippines
---
"Great set all round. Rustproof, the whole structure is made of stainless steel. Exceptional quality finished products, the machine works smooth and accurate. Perfect for large high-grade road construction projects. Exceeded our expectations by a lot because of the low price but premium quality."
– Faris Amrouche from Algeria
Boost Your Business with Durable LUTON Asphalt Batching Plant Components
Cold Aggregate Supply System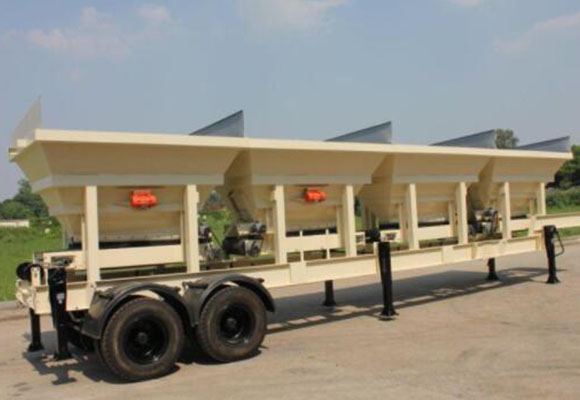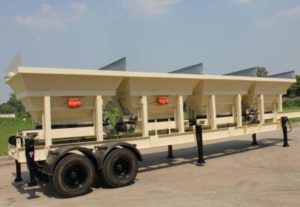 LUTON cold aggregate supply system is composed of a set of 4-bin container, horizontal belt and tilted belt conveyor.
The number of the container is customized depending on your requirements.
Each bin has a gate with screen to regulate the size and the flow of the cold aggregates.
The horizontal belt is to gather different size or kinds of coarse particles while the tilted belt is to convey these aggregate to the drum.
Drying System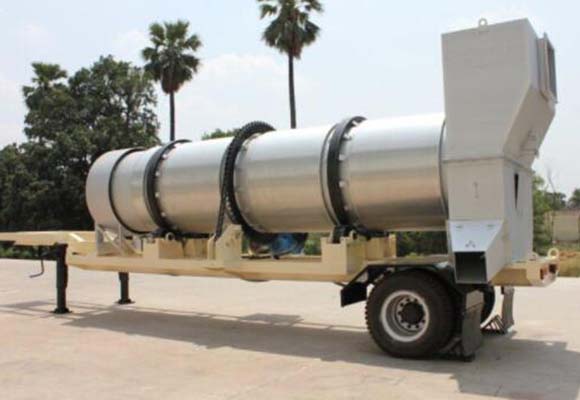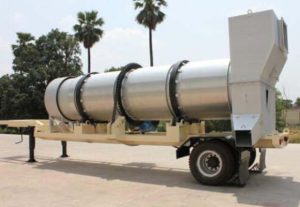 LUTON drying system includes a cylinder drum, a burner and a burner fuel storage bin.
The burner is powered by oil fuel or burning coal. Among the two, the burning coal is cheaper while the oil fuel is more environmental.
The burner release flame to make the inside of drum full of hot air. The thermal radiation helps dry the cold aggregates.
Dust Removal System
During the drying, gas, dust and combustion elements are generated which can be controlled by dust collector system.
LUTON batch asphalt plant is equipped with cyclone dust collector and baghouse filter in most cases. You can also alter them with water filter and gravity dust collector.
Mixing Tower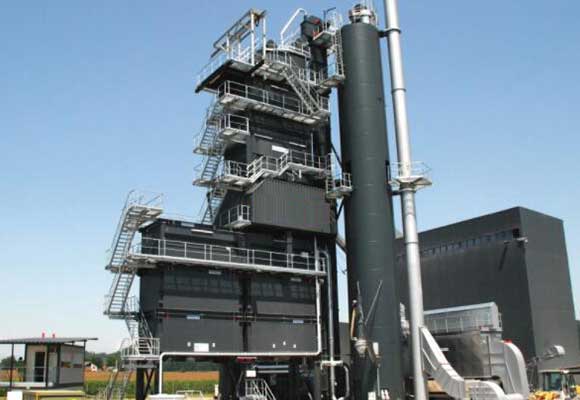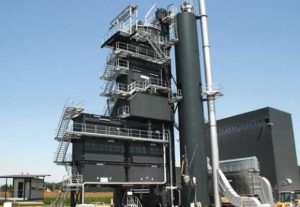 The mixing power is easy and fast erection.
From the top to the bottom, there is vibrating screen, hot aggregate bins, weighing hopper, mixer and finished product storage bins.
After drying, the aggregates are conveyed into the vibrating screen by a bucket elevator.
Passing through the 4 to 6 layer screening, the hot aggregates enter into the different compartments of hot bins.
The weigh hopper is calibrated specially, control the scale error within 0.05% when weigh hot aggregates, bitumen and filler material.
The mixer is a twin shaft design, ensuring the blending is evenly made.
Filler Material Supply System
The filler material supply system consists of a silo and bucket elevator.
The cylinder object next to the mixing tower is filler material silo which aims to store the fine particles.
Bitumen Supply System
Our bitumen supply system includes asphalt storage tank, heating tank, heat conducting oil burner and asphalt pump.
The heat conducting oil burner helps heat the asphalt cement to a certain temperature and then the asphalt pump transfer the liquid asphalt to the mixer.
Get LUTON Batching Hot Mix Plant Equipment Types
Mobile Asphalt Batching Plant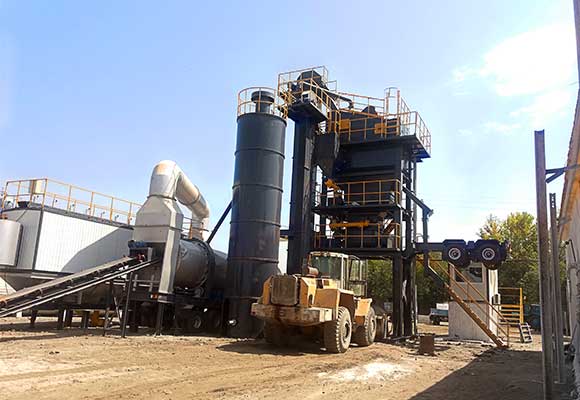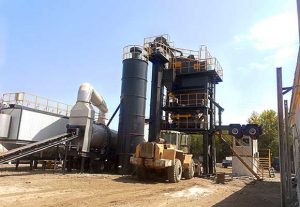 Mobile asphalt batching plant has a more portable and compact structure with the capacity of 60 t/h to 160 t/h.
Besides, the biggest advantage is that there is no need to lay concrete foundation, saving much operation time.
It is suitable for small and medium road construction projects. Of course, the high mobility makes it adaptable to shifting construction sites.
Stationary Asphalt Batching Plant
Stationary asphalt batching plant, as its name implies, is a fixed batching hot mix plant. You have to lay foundation to make it stable during production.
With an output of 40 t/h to 320 t/h, it is suitable for all sorts of civil road, bridge, highway and port construction projects.
Drum vs Batch Asphalt Mixing Plant
Drum
Batch
Working Mode
Continuous
Mandatory batch
Quality of Finished Products
Low
High
Components
Simple
Complicated
Output
Small
Large
Occupancy
Small
Large
Operation
Simple
Complex
Dry and Mix
Happen in the same drum
Drying in rotary drum;
Mixing in mixer
Fuel Consumption
Low
High
Maintenance
Simple
Difficult
Precision
Relative low
High
Price
Low
High
Application
Suitable for small rural projects
Medium and large civil projects
Contact Us Now!
Competitive price, customized components, high quality finished product, LUTON asphalt batch mix plant is a wise investment for high-level road construction. Get a free quote now!