Asphalt Plant Components
The asphalt plant is a type of machinery that consists of cold aggregate supply system, drying system, dust collecting system, batching and mixing tower, filler supply system, bitumen supply system and control system. Durable materials and competitive price are the areas where LUTON state-of-the-art equipment shines and shares. Let's start from more details of asphalt plant components.
Cold Aggregate Supply System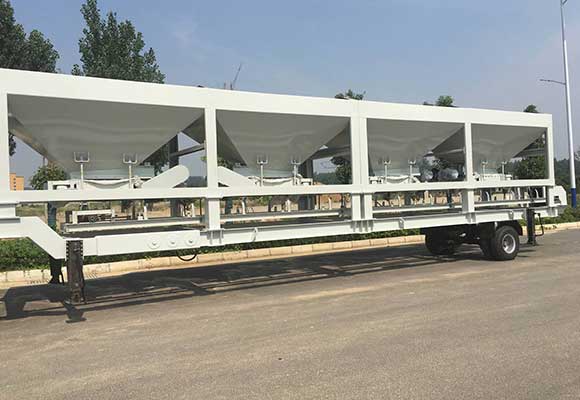 Cold aggregate supply system from LUTON Group includes cold feed bins, collecting belt and tilted charging belt conveyor.
Aggregates in different grades and particle size from the stockpiles are fed into the cold bins. Various materials drop on the collecting belt according to certain proportion.
You can control the flow of the aggregates through the bin gate and control system.
Also, you can adjust and regulate the speed of belt conveyor.
Drying and Heating System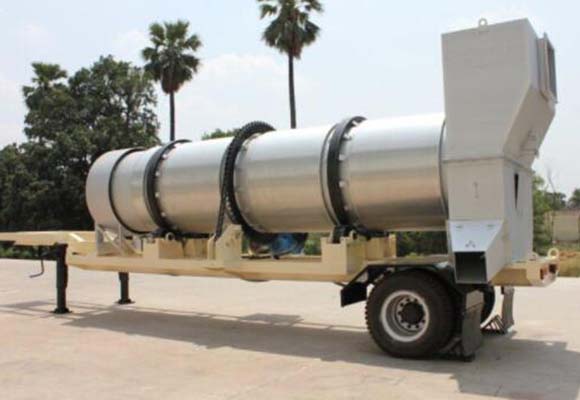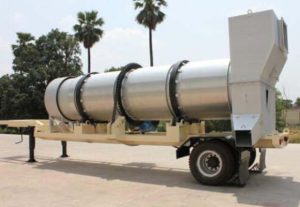 Drying and heating system from LUTON consists of a rotary drum, a burner and a fuel feeder for the burner.
Regarding to the burner, either burning coal or fuel oil supports for its work.
To reduce the heat loss, LUTON drying system adopts the counter current heating method, which means the position of the burner is in the opposite to the flow of the aggregates.
For better stability and lower noise, the rotary drum is fitted with 4 wheel drive system.
In order to ensure even thermal radiation, our drum is covered with stainless steel and thermal insulation layer.
Dust Collecting System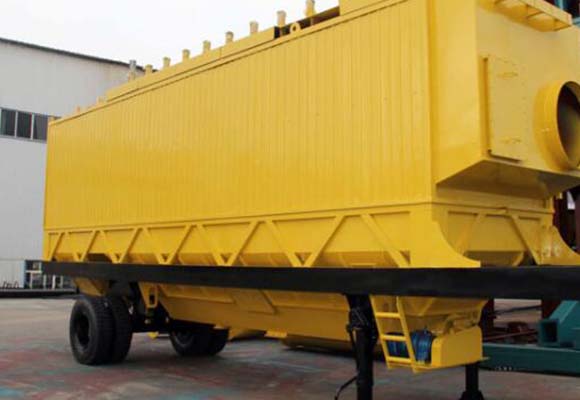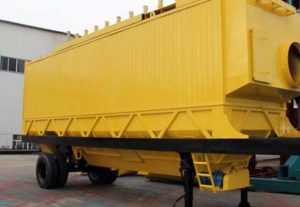 Dust collecting system from LUTON Group has 4 options to choose from.
They are bag-house filter (most environmental friendly unit), water filter, cyclone dust collector and gravity collecting machine. All of these dust collectors are high efficient to filter out dust and harmful gas.
For better dust control, Luton adopts gravity dust collector with bag-house filter. It is worth mentioning that the emission concentration from LUTON asphalt mixing plants is less than 20 mg/Nm3.
Wanna recycle the useful powder from the dust collector? Customize dust recycled accessories.
Batching and Mixing Tower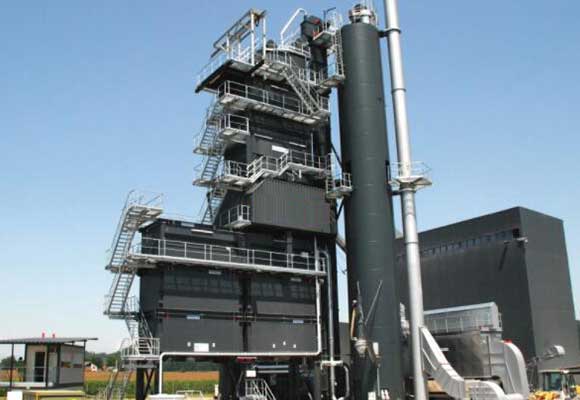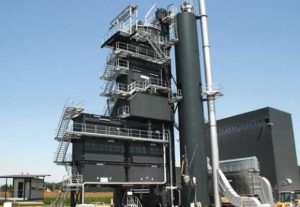 In LUTON, batching tower includes the parts of bucket elevator, vibrating screen, hot aggregate storage bin, weighing hopper, pugmill and load cell system.
It is the most important component of asphalt mixing plants. Screening, weighing, and mixing take place inside the tower.
First, the dried aggregates are transferred into the vibrating screen by hot aggregate bucket elevator.
After sieving, the hot aggregates in various grades and sizes flow into the different compartments of hot receptacle.
All the blends prepare to get mixed after aggregates, bitumen and filler material weighing.
In the batching asphalt plant, there is one or more hot finished products storage bins to preserve the terminal asphalt mixture.
– Vibrating Screen
Specially designed vibrating screen from LUTON Group aims to meet all of clients' requirements.
Usually, for better and more accurate sieving, Luton designs high frequency machine with 4 to 5 layers powered by multi motors.
Either square mesh or round mesh is available. Most importantly, our equipment is made of 65 Mn stainless steel, ensuring high-level wear-resistance.
– Weigh Bucket
Weigh hopper adopts load cell system, weighing and discharge quantity of hot aggregates, bitumen and filler material to the mixer.
As a rule of thumb, our weighing mechanism are bound to control the error less than 0.05%, ensuring less material waste and high quality asphalt mix.
– Pugmill
Our pugmill adopts double horizontal shafts and dual helix which has arms and plates for powerful mixing.
The large sliding door allows discharging easier and faster.
Control System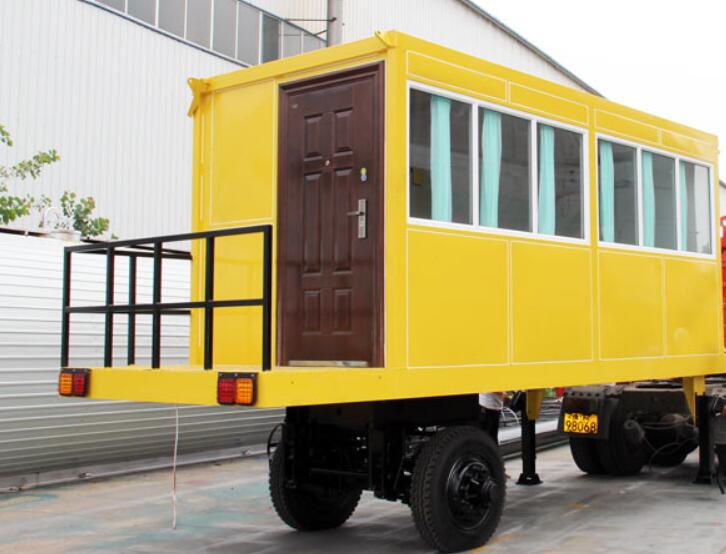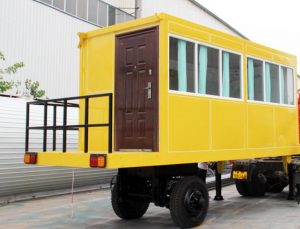 The control system of LUTON Group includes a control cabin with PLC control panel.
Filler Material Supply System
Filler material supply system is an integrate part. Its function is to store the mineral filler material (in a silo) and then transfer them to the weigh hopper via bucket elevator, or other lifting machines.
Bitumen Supply System
Bitumen supply system consists of several bitumen tanks (storage tank and heating tank), heat conducting oil burner, bitumen pipe and bitumen pump.
It works as a storing and transferring station for weigh bucket.
You can heat the asphalt cement tank and the pipe to keep the temperature of the liquid bitumen during production.
Customize Your Plant!
Luton also provides custom service. Reach out to us and we will reply promptly to your requests.