Relocatable Asphalt Plants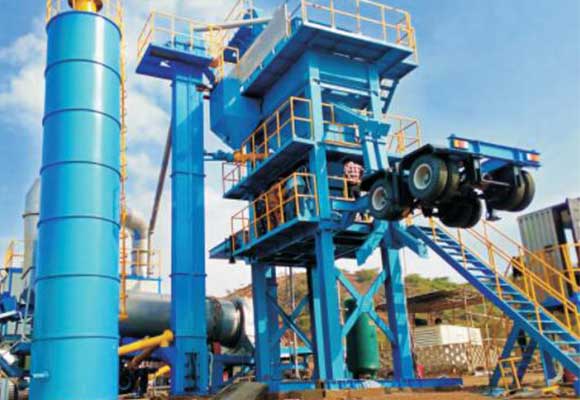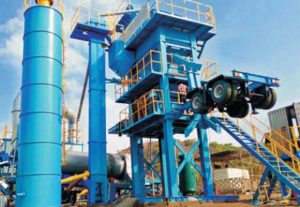 Relocatable asphalt plants from LUTON Group achieves a great balance of convenience and budget.
37% higher enhancement in mobility, 25% lower in cost, LUTON mobile type hot mix plant is a positive option for contractors who require frequent site relocation.
Cost-efficient, energy-saving and available in various models, why not get LUTON relocatable asphalt plants with free custom service?
Boost Your Business with LUTON Relocatable Asphalt Mixing Plant for Convenience
Mobile Drum Hot Mix Plant
High mobility and high flexibility due to the modular design and simple units. In general, it is the most efficient machine for shifting construction sites.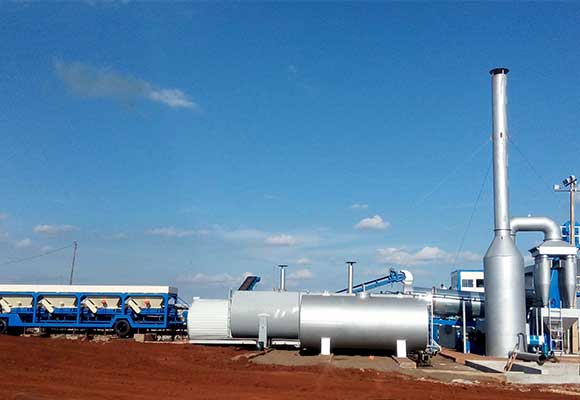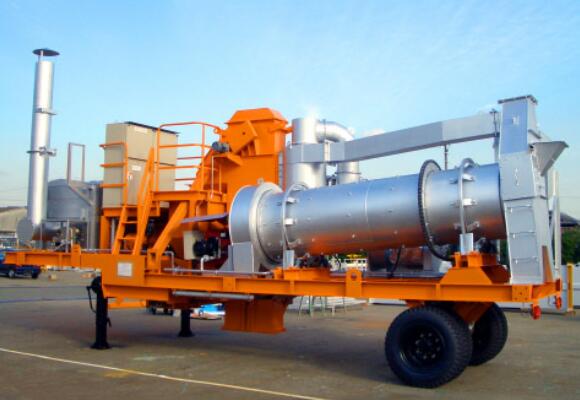 | | |
| --- | --- |
| Models | LTDY-20 ~ LTDY-80 |
| Production Capacity (t/h) | 20 ~ 80 |
| Fuel Power Total Power (kW) | 34 ~ 135 |
| Fuel Coal Total Power (kW) | 40 ~ 165 |
| Aggregate Bin | 3.5 m3 x 1 ~ 6.5 m3 x 4 |
| Finished Asphalt Storage Bin (t) | 3 ~ 7 |
| Asphalt Temperature (℃) | 120 ~ 180 |
| Fuel Oil Consumption (kg/t) | 5 ~ 7.5 |
| Fuel Coal Consumption (kg/t) | 13 ~ 15 |
| Asphalt Tank (t) | 10 ~ 30 |
| Control Room (m) | 2.2 ~ 3 |
Non-Static Asphalt Batch Plant
Exceptional finished products is the area where relocatable asphalt batching plants shine. Large output, and precise systems available, LUTON batching type asphalt plants works well in building express way and highway.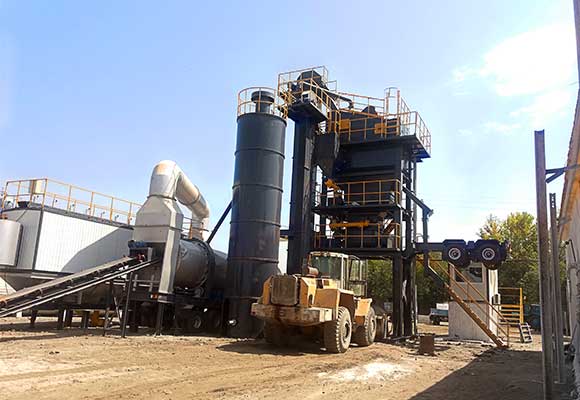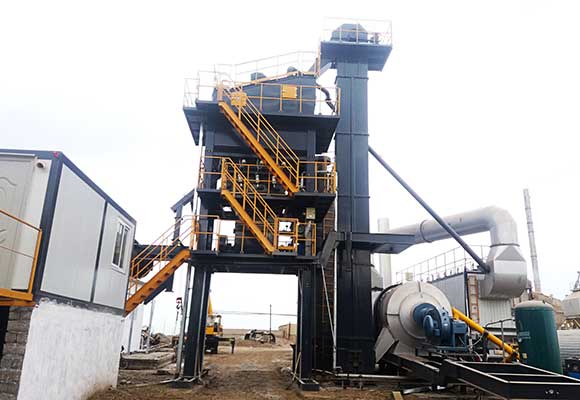 | | |
| --- | --- |
| Models | YLB800 ~ YLB2000 |
| Production Capacity (t/h) | 60 ~ 160 |
| Hopper Capacity (m3) | 4 x 6.5 m3 ~ 5 x 12 m3 |
| Collect Belt Capacity (t/h) | 80 ~ 200 |
| Fuel Consumption (kg/h) | 100 ~ 1400 |
| Vibrating Screen (Layer) | 4 ~ 5 |
| Aggregate Metering Hopper (kg) | 800 ~ 2000 |
| Mineral Flour Metering Hopper (kg) | 150 ~ 300 |
| Mixer Capacity | 800 ~ 2000 |
| Cycle Time (s) | 45 |
| Bitumen Metering Hopper (kg) | 120 ~ 250 |
| Dryer Capacity (t/h) | 80 ~ 180 |
| Filter Area (m2) | 300 ~ 650 |
| Total Power (kW) | 200 ~ 490 |
Quality Certificates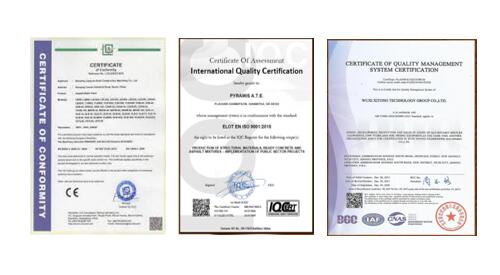 LUTON Group ensures all export standards are met and has been awarded various certificates and patents like the certification of ISO 9001:2000 quality management system, CE, BV certificates.
LUTON Partnership
Advanced technology, best price and durable machines expand LUTON partnership at home and abroad.

Choose LUTON and increase your sales or improve your business at least 25%.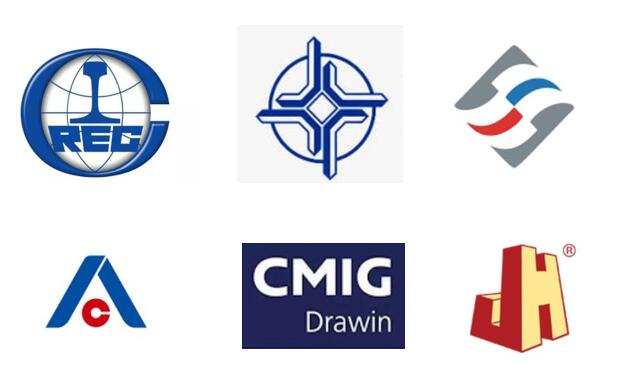 How LUTON Is Highly Praised?
"Used YLB-1000 to mix gravel, sand and bitumen for our port construction. Great performance. No need to lay much concrete foundation. So easy to use, time saving and cost saving."

– João Silveira de Azevedo from Brazil
---
"High strong mixing capacity and restless production. Good asphalt plant to have around several construction sites for rural road work."

– Gunnar Pierre Loshang Esquivias from Philippines
What Is a Relocatable Hot Mix Plant?
A relocatable asphalt mixing plant, also named as a mobile hot mix plant, is one of the crucial type to produce hot asphalt mixture for road construction projects.
Compared with traditional stationary asphalt mixing plant, relocatable asphalt production plant is more convenient and time-saving for transportation and installation.
Theoretically, it is feasible to move the plant from one site to another site as many times as possible.
LUTON mobile type has a capacity of 10 t/h to 160 t/h, suitable for road work with a small or medium scale.
Why Relocatable Asphalt Plants?
Quick Installation
Absolutely, the biggest advantage is the fast installation and dismantlement. Since almost each unit is capable to mount a chassis with an long axle, assemble and separate the plant is much easier and faster.
In addition, for mobile batching asphalt plant, the batching tower is integrated, which saves effort and time to install.
Less Foundation Laying Requirement
Since non-static asphalt mixing plants equipped with mobile chassis, there is less effort to lay concrete foundation.
Certainly, you are allowed to lay foundation for more stability if it is necessary.
Convenient Transportation
The mobile plant is composed of mobile chassis, modules of cold aggregate feeder bin, drying drum, dust filter, and mixing tower.
Each module can be towed by a trailer, making long-distance transportation more convenient.
Wear Resistant Cover
It is acknowledged that relocatable asphalt mixing plants are made up of rather more durable structure and material.
Due to the frequent relocation, the mobile asphalt plants need to dismantling and assembling time to time.
In case of damage, the components are made of stainless steel and coated with wear-resistant cover.
Less Heat Loss
Asphalt batch plant from LUTON Group adopts the counter current heating methods, which to some extent, largely reduces the heat loss and ensures a stable stone-oil ratio.
Boost Your Business with LUTON Different Types of Mobile Bituminous Plants
In LUTON Group, there are 2 primary types of relocatable asphalt plants to choose from.
Relocatable Batching Asphalt Plant
Compared with mobile drum mixing plants, mobile batching asphalt plant are more complicated and more precise.
With a capacity of 60 t/h to 160 t/h and the excellent quality finished products, it is the greatest choice for small and medium civil road construction projects.
Relocatable Drum Plant
Based on the numbers of drum, the mobile drum plants are categorized as mobile single drum plants and double drum mixing plants.
– Single Drum: Single drum means the drying and mixing aggregates are taken place in the drum at the same time. Overall output is in 20 t/h to 80 t/h.
– Double drum: What makes double drum differentiate from single drum types is more flexibly controlled the heating temperature and mixing speed due to the 2 separate drums. The production capacity is in 10 t/h to 30 t/h.
Based on the mixing methods, the relocatable drum asphalt plants are composed of simple batch asphalt plant and continuous asphalt plants.
– Mobile Simple Batch Plants: It is a kind of machinery that combine bitumen batching mixing plants and drum asphalt plants. With simple components and able to be flexibly controlled, mobile simple batch plants (10 t/h to 30 t/h) are great for small sized projects.
– Relocatable Continuous Drum Plants: It produces terminal asphalt concrete in a continuous way. During the process, the machine feeds and blends the aggregates restlessly. In addition to the output of 20 t/h to 80 t/h, it is suitable for the small scale rural road work.
Get a Free Quote!
Wanna save efforts and cost? Convenient to move from sites to sites, LUTON relocatable asphalt plants are cost efficient and energy efficient. Don't hesitate to keep in touch with us today!