Asphalt Static Plant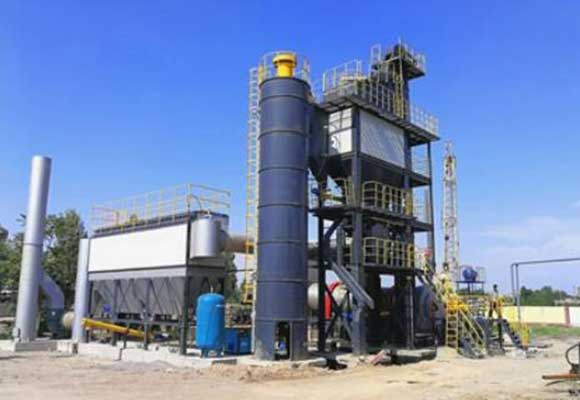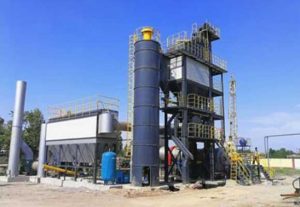 Asphalt static plant from LUTON Group boasts wide range of production capacity, 20 t/h to 320 t/h, so it's ideal for any scale of projects.
Improve 30% of efficiency, narrow 23% of cost with LUTON stationary asphalt mixing plants.
Having sold over 1,000 bitumen mix plants overseas, LUTON is a trustworthy supplier to cooperate with.
Contact with us for customized solutions now !
LUTON Asphalt Static Plant for Wide Range of Projects
Stationary Batching Bituminous Plant
Large output and premium quality asphalt concrete mixture, LUTON stationary batching asphalt plants makes contractors get profits soon.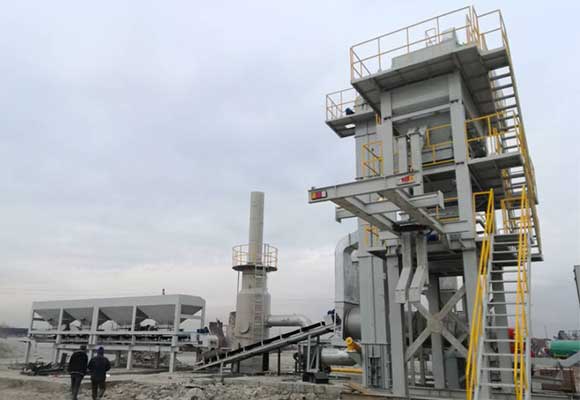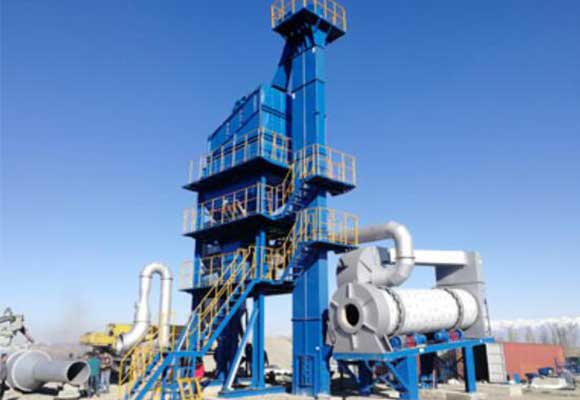 | | |
| --- | --- |
| Models | LB500 ~ LB4000 |
| Production Capacity (t/h) | 40 ~ 320 |
| Hopper Capacity (m3) | 4 x 4.5 m3 ~ 6 x 15 m3 |
| Collect Belt Capacity (t/h) | 60 ~ 360 |
| Fuel Consumption (kg/h) | 70 ~ 2500 |
| Vibrating Screen (Layer) | 4 ~ 6 |
| Aggregate Metering Hopper (kg) | 500 ~ 4000 |
| Mineral Flour Metering Hopper (kg) | 120 ~ 700 |
| Mixer Capacity | 500 ~ 4000 |
| Cycle Time (s) | 45 |
| Bitumen Metering Hopper (kg) | 100 ~ 500 |
| Dryer Capacity (t/h) | 60 ~ 360 |
| Filter Area (m2) | 230 ~ 1350 |
| Total Power (kW) | 170 ~ 865 |
Static Drum Type Asphalt Plant
LUTON static drum asphalt mixing plant is capable of manufacturing 20 ton to 80 ton per hour, and it's suitable for small scale rural road work because of simple operation, restless production and smooth work.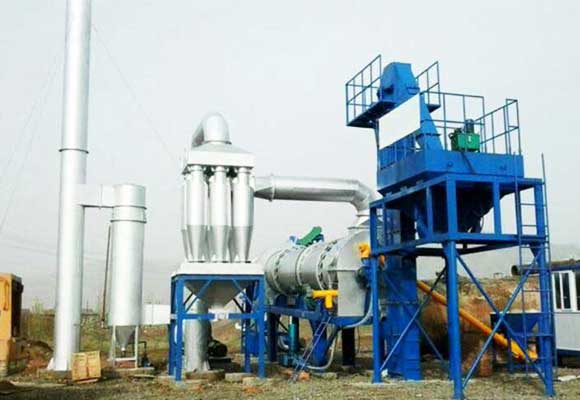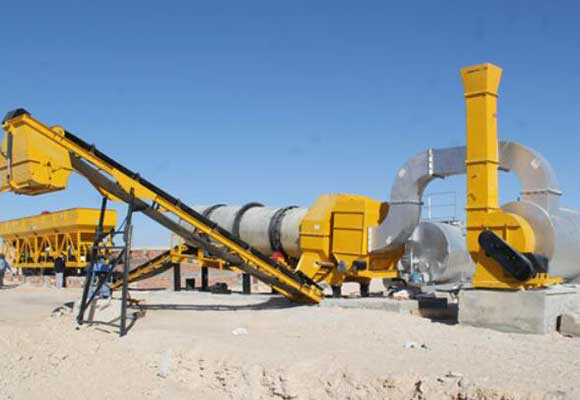 | | |
| --- | --- |
| Models | LTD-20 ~ LTD-80 |
| Production Capacity (t/h) | 20 ~ 80 |
| Fuel Power Total Power (kW) | 34 ~ 135 |
| Fuel Coal Total Power (kW) | 40 ~ 165 |
| Aggregate Bin | 3.5 m3 x 1 ~ 6.5 m3 x 4 |
| Finished Asphalt Storage Bin (t) | 3 ~ 7 |
| Asphalt Temperature (℃) | 120 ~ 180 |
| Fuel Oil Consumption (kg/t) | 5 ~ 7.5 |
| Fuel Coal Consumption (kg/t) | 13 ~ 15 |
| Asphalt Tank (t) | 10 ~ 30 |
| Control Room (m) | 2.2 ~ 3 |
Quality Certificates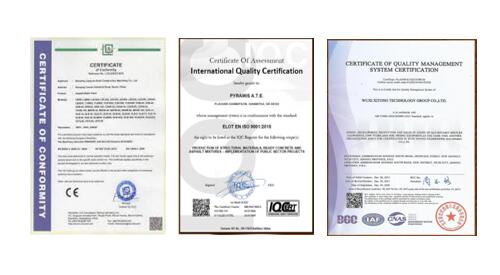 LUTON Group ensures all export standards are met and has been awarded various certificates and patents like the certification of ISO 9001:2000 quality management system, CE, BV certificates.
Enjoy LUTON Considerate Service
Fast Delivery
We ensure a fast delivery by sea, land and air with low cost.
24/7 Online Service
You can ask for an expert, get a free quote online at any time. We will give our response as soon as possible and we make sure you can get solutions within 12 hours.
30 Years Free Warranty
We promise a 30-year free warranty for our equipment.
Free Training
We offer free training and guideline for operating the plant.
Free Design
LUTON is able to help design and plan your asphalt mixing plant according to your site situation.
How LUTON Is Highly Praised?
"From the reasonable price to the quality of the finished products, LUTON static asphalt plant is perfect in every way. The usage could't be easier."

– Buana Krisna Budiono from Indonesia
---
"Much better deal than that from American and European manufacturers. Large capacity, high performance. Highly recommend if you run this plant for several road works."

– Oliver Franco Diuata Cembrano from Philippines
LUTON Asphalt Static Plant Equipment Types
Stationary Batching Mix Plant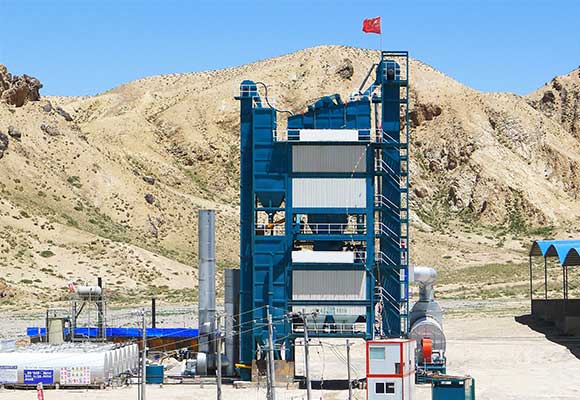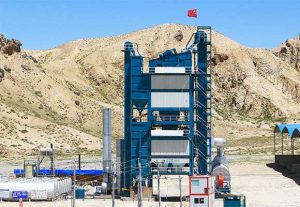 Asphalt static plant is mainly composed of batching system, drying system, combustion system, hot aggregate hoisting system, screening, weighing and mixing system, control system.
LUTON is able to manufacture fixed hot mix plants with capacities of 40 t/h to 320 t/h.
The Advantages of LUTON Stationary Asphalt Plant 
1. Optimum quality asphalt concrete.
2. Accurate weighing and screening system.
3. Integrated design with elevator for safety.
4. Automatic control PLC system.
5. High strength material to make each component.
6. A wide output suitable for any sized projects.
7. Counter flow drying ensures less heat loss and material waste.
8. Double shafts and dual helix with arm and paddles for powerful blends.
9. Adjustable frequency allows aggregate gathering belt to work smoothly.
10. Environmental friendly.
---
Stationary Drum Mix Plant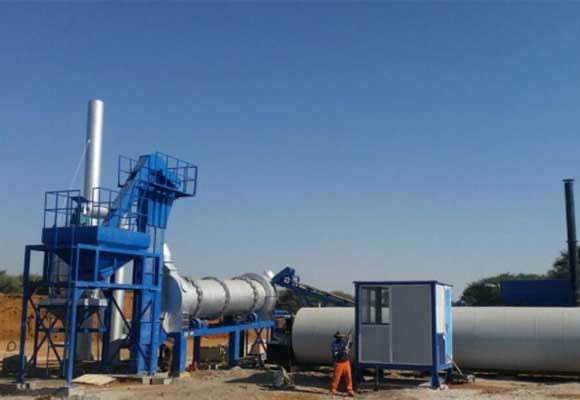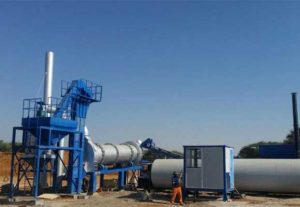 Drum stationary asphalt mixing plant is a type of machinery which can produce hot mixture continuously and in a large volume within a short period.
LUTON stationary drum plants own the same capacity as mobile drum plants, 20 t/h to 80 t/h.
In addition, compared with batching asphalt plant, drum type hot mix plants feature a simpler structure. Its simplification means the plant is just covers feeding system, drying and mixing system, dust collecting system.
Top 7 benefits of LUTON stationary drum mixing unit include:
1. Restless production to ensure that a large amount of asphalt mixture is ready to transfer to in-site.
2. Relatively low initial cost.
3. The quality of the finished products drum plants manufactured is not as good as that of batching types. So it is more suitable for rural road construction projects.
4. Output in 20 t/h to 80 t/h makes it suitable for small and medium sized building and patching projects.
5. Modular design helps fast installation and dismantlement.
6. Easy maintenance.
7. Convenient transportation.
How to Choose the Right Static Asphalt Plants?
After making the decision on the manufacturer selection, it is time to choose static asphalt plants in relation to your job site situation.
There are 2 important factors to consider. Let's dive into it for the best suited fixed asphalt mixing plant.
Choose the Right Type
Different road projects require different types of asphalt premix plants.
Choose the static asphalt batching plant if you are engaged in civil and municipal construction projects or provide high quality finished products for several clients at the same time.
Get stationary drum asphalt mixing plant if you are in a rural projects or a road work for developing countries. In addition, if you have not a high demand in finished products quality, this type should be in your list.
Choose the Best Suited Capacity
If you take part in small sized projects, get mini asphalt plants with capacities of 40 t/h and below.
If you are occupied in medium and large sized road work, 60 t/h to 320 t/h is an overwhelming choice.
In general, the 2 most frequently purchased plants are LB-1000 and LTD-60.
Get a Free Quote!
Wide adaptability to any scale of construction sites with competitive price, LUTON asphalt static plant is cost efficient and energy efficient. Contact us today for tailor-made solutions!