Asphalt Premix Plant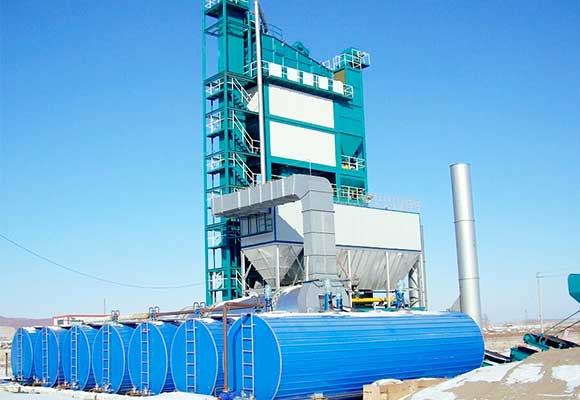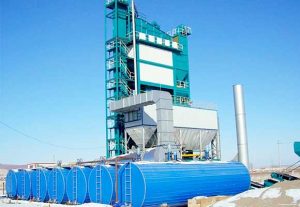 Asphalt premix plant from LUTON Group produces almost 0 waste material, ensuring excellent quality hot asphalt mixture.
Enhancing 30% of efficacy means you contractors get finished products much quicker and rather better.
More than 20,000 sales witnesses our strength and expertise.
Low cost and custom service, why not buy your asphalt hot mix plant today?
LUTON Asphalt Premix Plant for Road and Bridge Construction
Batching Bitumen Mixing Plant
Adjustable parameters on each component means a better control of the producing environment, ensuring exceptional finished products for civil road work.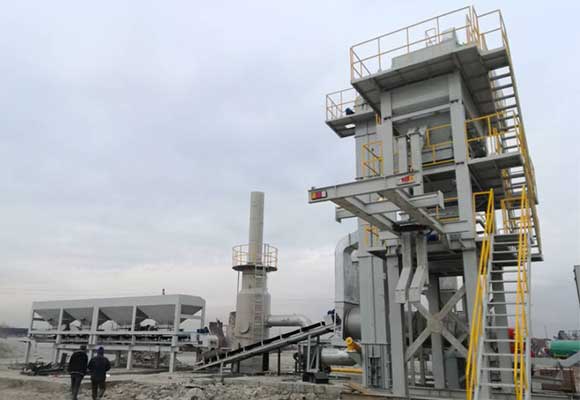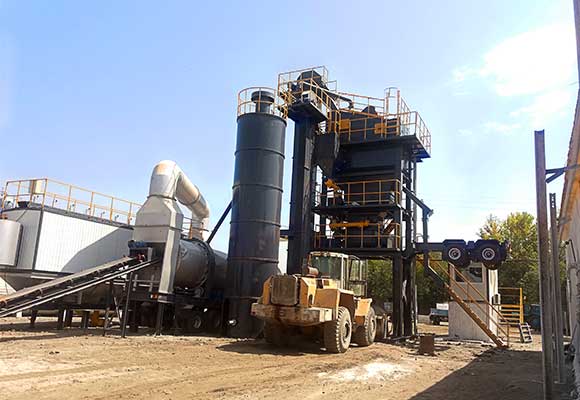 | | |
| --- | --- |
| Models | LB500 ~ LB4000; YLB800 ~ YLB2000 |
| Production Capacity (t/h) | 40 ~ 320 |
| Hopper Capacity (m3) | 4 x 4.5 m3 ~ 6 x 15 m3 |
| Collect Belt Capacity (t/h) | 60 ~ 360 |
| Fuel Consumption (kg/h) | 70 ~ 2500 |
| Vibrating Screen (Layer) | 4 ~ 6 |
| Aggregate Metering Hopper (kg) | 500 ~ 4000 |
| Mineral Flour Metering Hopper (kg) | 120 ~ 700 |
| Mixer Capacity | 500 ~ 4000 |
| Cycle Time (s) | 45 |
| Bitumen Metering Hopper (kg) | 100 ~ 500 |
| Dryer Capacity (t/h) | 60 ~ 360 |
| Filter Area (m2) | 230 ~ 1350 |
| Total Power (kW) | 170 ~ 865 |
Drum Hot Mix Plant
Continuous working mode and modular design, LUTON drum tar mixing plant is portable and can manufacture large amount of asphalt mixture in a specified time.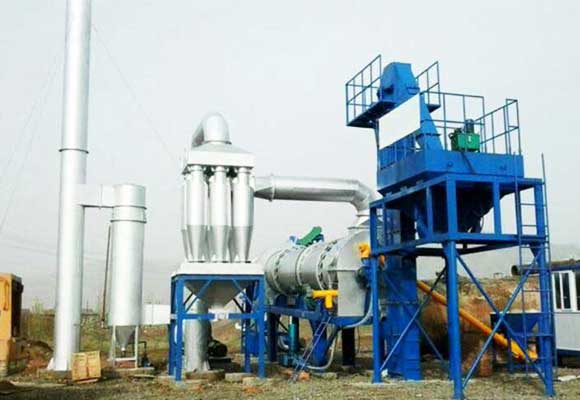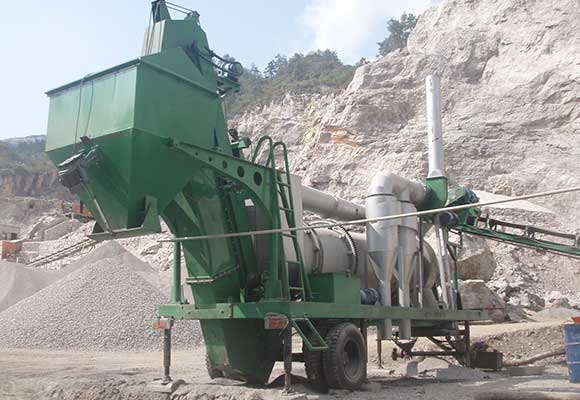 | | |
| --- | --- |
| Models | LTD-20 ~ LTD-80; LTDY-20 ~ LTDY-80 |
| Production Capacity (t/h) | 20 ~ 80 |
| Fuel Power Total Power (kW) | 34 ~ 135 |
| Fuel Coal Total Power (kW) | 40 ~ 165 |
| Aggregate Bin | 3.5 m3 x 1 ~ 6.5 m3 x 4 |
| Finished Asphalt Storage Bin (t) | 3 ~ 7 |
| Asphalt Temperature (℃) | 120 ~ 180 |
| Fuel Oil Consumption (kg/t) | 5 ~ 7.5 |
| Fuel Coal Consumption (kg/t) | 13 ~ 15 |
| Asphalt Tank (t) | 10 ~ 30 |
| Control Room (m) | 2.2 ~ 3 |
Enjoy LUTON Considerate Service
Fast Delivery
We ensure a fast delivery by sea, land and air with low cost.
24/7 Online Service
You can ask for an expert, get a free quote online at any time. We will give our response as soon as possible and we make sure you can get solutions within 12 hours.
30 Years Free Warranty
We promise a 30-year free warranty for our equipment.
Free Training
We offer free training and guideline for operating the plant.
Free Design
LUTON is able to help design and plan your asphalt mixing plant according to your site situation.
Quality Certificates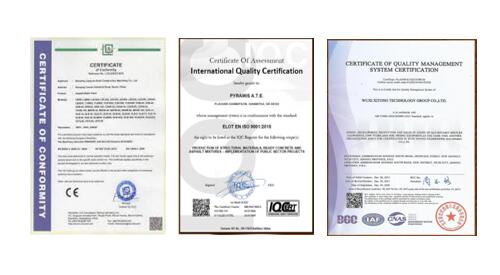 LUTON Group ensures all export standards are met and has been awarded various certificates and patents like the certification of ISO 9001:2000 quality management system, CE, BV certificates.
How LUTON Is Highly Praised?
"Very happy with the quality of finished products LUTON asphalt plant machines manufactured.

The equipment works very smooth and really suits our municipal road construction.

In a whole, it is a great buy. Simple operated machine with effective production efficiency."

– Taysir Harbi from Algeria
---
"Nothing beats asphalt batching plant. Beyond expectation, LUTON asphalt batch plant is precise, automatic controlled, highly efficient.

If you are looking for a portable asphalt batching plant like me, then buy YLB-800."

– Morgan Durgan from Kuwait
Get LUTON Asphalt Mixing Plant Equipment Types
LUTON asphalt concrete plant is categorized as batching hot mix plant, drum plant and reclaimed plant.
Batching Asphalt Plant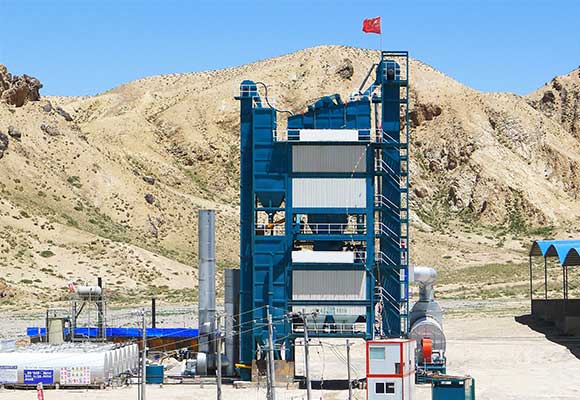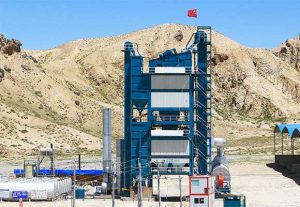 LUTON asphalt batching plant works in a batch mode, meaning you can get a batch of finished products every 45 seconds.
Output: 40 t/h to 320 t/h
Included Systems: Aggregate feeding system, drying system, dust collecting system, vibrating screen system, weighing system, mixing system, bitumen storage system, filling material supply system and control system.
Application:
1. It is ideal for the work sites in any scale.
2. Can be the first choice for the municipal and civil road and bridge construction projects.
3. Great for the port, parking lots and airport work jobs.
4. Works great for the high-grade road construction projects.
Advantages: 
1. Accurate weighing system for bitumen, filling material and aggregates scale.
2. Flexible adjustment of component parameters.
3. Premium finished products.
4. Mandatory batching blending guarantees the strong mixing capacity.
5. 2 levels of dust catching system ensures a better control of pollution.
---
Drum Type Hot Mix Plant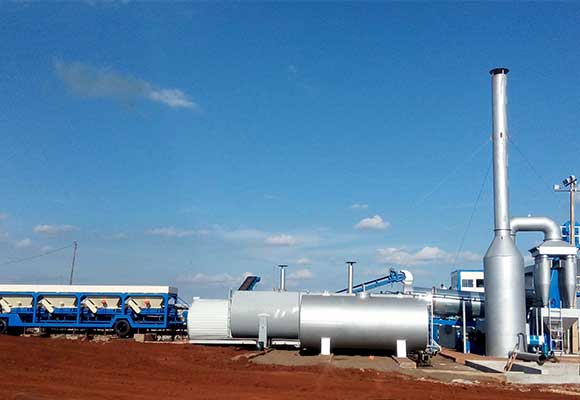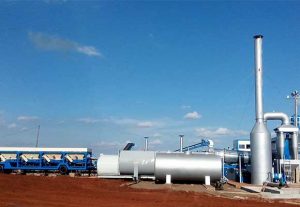 Drum type hot mix plant is capable of producing hot asphalt mixture in a continuous mode.
Simplified structure, modular design, simple operation, drum asphalt mixing plant is the first option for contractors who have a relatively low budget and small production area.
Output: 20 t/h to 80 t/h
Included Systems: Aggregate feeding system, drying and mixing system, dust collecting system, bitumen supply system, filling material supply system and control system.
Application:
1. Small and medium road construction and patching.
2. Work sites that are in need of large volume of hot asphalt mixture in a certain time.
3. Good for the rural construction projects.
Advantages:
1. Restless production means a faster and continuous production compared with batching asphalt plant.
2. Drying and mixing aggregates happens in the rotary drum at the same time reduces the fuel consumption.
3. No mixer and elevator simplify the whole system, making the maintenance and cleaning much easier.
4. Relatively low initial investment.
5. Less occupancy.
---
Recycled Asphalt Mixing Plant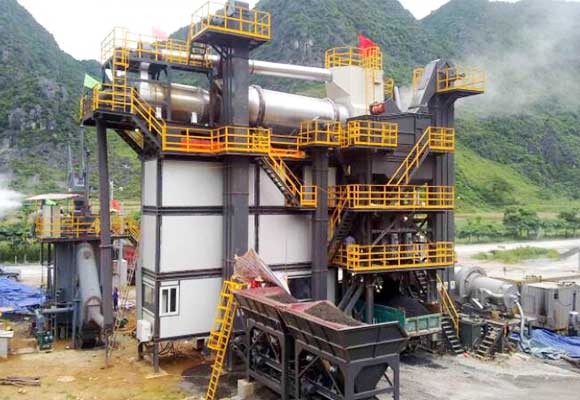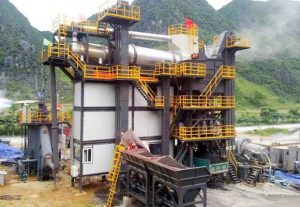 Recycled asphalt plant is a type of equipment that can produce hot asphalt mixture from reclaimed asphalt and virgin materials.
Both batching plant and drum type plant can work with RAP components.
Advantages:
1. Make full use of old paving materials.
2. Rotary drum placed on the top reduces less heat loss.
3. LUTON reclaimed asphalt machine reach the 100% using ratio.
Safely Use Asphalt Mixing Plant
Check Aggregate Moisture Water Content and Finished Products
To keep the equipment in good condition, there should be quipped with a mineral water content detector and a finished producs laboratory apparatus.
Check these data frequently in order to get a better control of the machine specification and aggregate proportion.
Add Sheds for Aggregate Stockpiles
The increased moisture content of the mineral material affects the production efficiency and increase the fuel consumption.
Check Components
Before operation, check all the working parts and accessories. Exclude all the problems out before working.
Monitor the Production Process
After normal ignition, monitor whether the dust collector works normally (to ensure the rotary drum burner under negative pressure).
After the startup of the production, pay much attention to watch whether the hot aggregate bucket elevator and the mixer function properly (to coordinate the operation with other parts).
Change the Circulating Water Regularly
If you use water dust filter, add neutralizer to the water and replace circulating water regularly. Because the sulfur contained in the dust gas changes purified water to acidified water, causing corrosion to metals.
Get Answers from LUTON
1. How Should I Stop Asphalt Mixing Machines?
Step 1: Stop feeding when you are ready to complete the production.
Step 2: Turn off the burner gradually.
Step 3: Clean the mixer by hot fine particles and then drain these particles in the drum dryer and the mixer.
Step 4: Once the temperature of the rotary drum drops to 45-50 ℃, stop the drum dryer, blower and dust catcher.
Step 5: Cut off the main power supply in the control room.
2. What Are the Requirements of the Routine Maintenance?
Check the temperature and lubrication condition of all bearings.
Test whether there is a leakage in compressed air hose.
Check if there are aggregate blocks.
Empty the pugmill and clean the discharge door after stopping the whole production process.
Contact Us Now!
Maximize your production efficiency with competitive price, LUTON premix plant is a wise choice. Don't hesitate to customize your asphalt hot mix plant today!