Drum Type Hot Mix Plant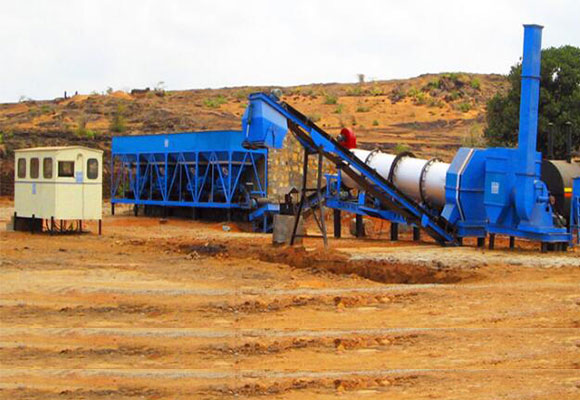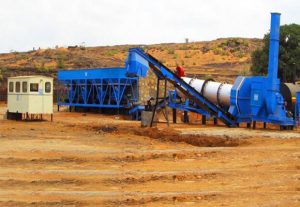 LUTON drum type hot mix plant improves 50% of portability (compared with batch type) and lessens 35% of the fuel consumption.
Drum asphalt mixing plant from LUTON is able to be made in both stationary and mobile models.
Get mobile ones for shifting sites, if you wanna save time and cost on installation and transportation.
Get LUTON Drum Asphalt Plants for Restless Production
High simplicity and modular design, drum type hot mix plant from LUTON is easy in operation and costs less in maintenance. A 20 t/h to 80 t/h capacity is suitable for mini and medium scale road and bridge construction projects.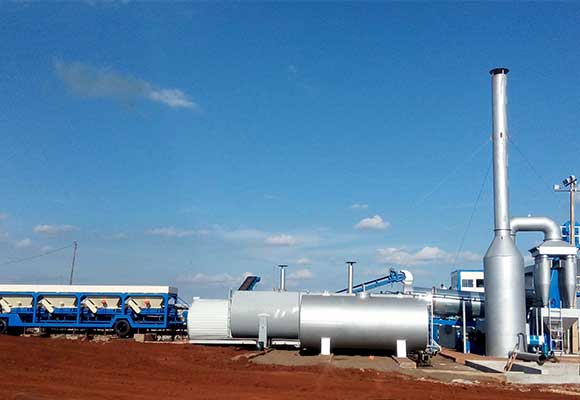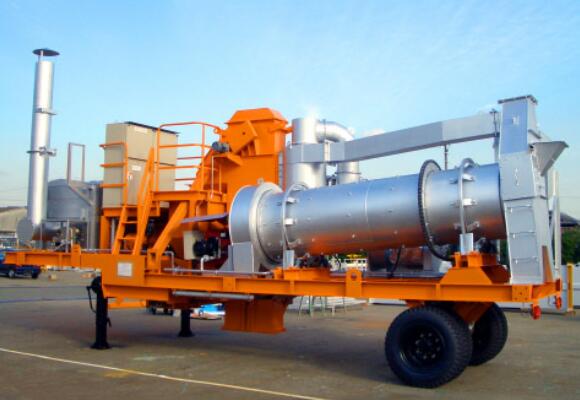 | | |
| --- | --- |
| Models | LTD-20 ~ LTD-80; LTDY-20 ~ LTDY-80 |
| Production Capacity (t/h) | 20 ~ 80 |
| Fuel Power Total Power (kW) | 34 ~ 135 |
| Fuel Coal Total Power (kW) | 40 ~ 165 |
| Aggregate Bin | 3.5 m3 x 1 ~ 6.5 m3 x 4 |
| Finished Asphalt Storage Bin (t) | 3 ~ 7 |
| Asphalt Temperature (℃) | 120 ~ 180 |
| Fuel Oil Consumption (kg/t) | 5 ~ 7.5 |
| Fuel Coal Consumption (kg/t) | 13 ~ 15 |
| Asphalt Tank (t) | 10 ~ 30 |
| Control Room (m) | 2.2 ~ 3 |
Quality Certificates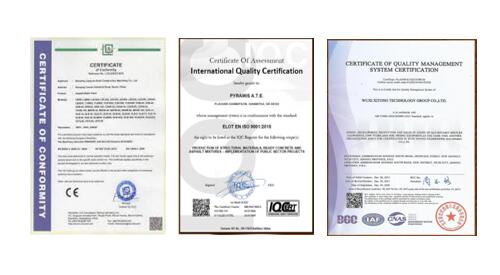 LUTON Group ensures all export standards are met and has been awarded various certificates and patents like the certification of ISO 9001:2000 quality management system, CE, BV certificates.
Enjoy LUTON Considerate Service
Fast Delivery
We ensure a fast delivery by sea, land and air with low cost.
24/7 Online Service
You can ask for an expert, get a free quote online at any time. We will give our response as soon as possible and we make sure you can get solutions within 12 hours.
30 Years Free Warranty
We promise a 30-year free warranty for our equipment.
Free Training
We offer free training and guideline for operating the plant.
Free Design
LUTON is able to help design and plan your asphalt mixing plant according to your site situation.
LTD-60 Drum Asphalt Mix Plant Exporting to Ukraine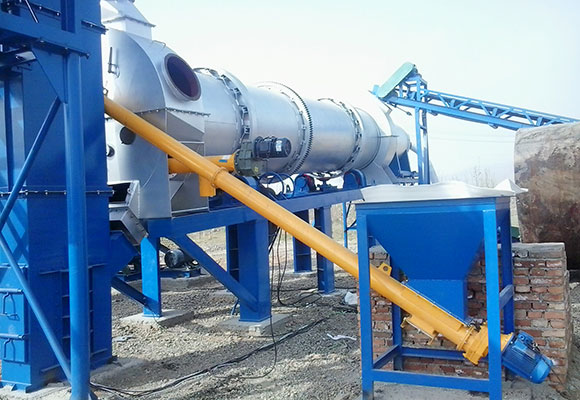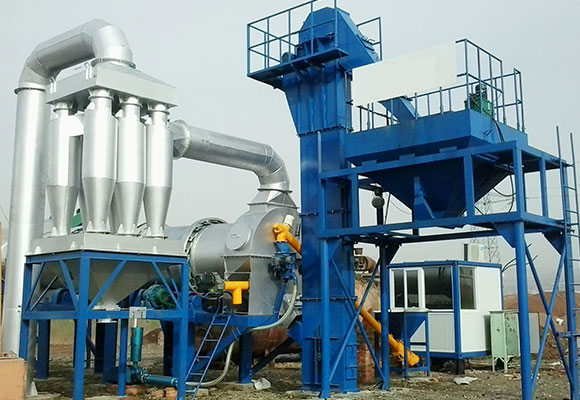 How They Rate Us?
"Nice machines at reasonable price. We got LTD-60 to construction sites where there requires large amount of finished products in a specified time and LUTON machines do a great job.
The machine is very easy and fast to install cause the modular design. About 2 days, the installation is completed.
It works smoothly and produces less noise. Simple operation, small footprint.
As a whole, it is a nice machine for rural work projects. We are very happy with this purchase and don't hesitate to recommend LUTON."
Get Efficient LUTON Components for Your Drum Hot Mix Plant
LUTON Group is a leading China-based asphalt mixing plant manufacturer, devoting to provide wear-resistant, efficient, and professional components.
Below is the backbone of LUTON drum type hot mix plant. Let's explore it!
Cold Aggregate Supply System
LUTON cold feeder bins in the whole plant are generally 1 to 4. All containers are made of stainless steel to prevent wear and scratch.
For each hopper, you can control the flow of aggregates and the speed of aggregate transfer.
Rotary Drum
Our drums are built with stainless steel cover to make heat expansion more even and to prevent the scratch as well as the damage.
Dust Collector
Our dust collector is the most environmental friendly. Baghouse dust collection is equipped with durable fiber filter bags, able to absorb 95% of dust emission.
Finished Product Storage Silo
It is an optional component. This system is equipped with a storage silo and tilted belt.
Mobile Chassis
It is an optional component as well.
If your plants are next to the job sites, get stationary types.
If you need to relocate sites frequently, mobile chassis provides unusual experience, making site shifting faster and more convenient.
Boost Your Business with Different Types of LUTON Drum Plants
Drum hot mix plants from LUTON Group are divided into 2 types, single drum and double drum asphalt mixing plants.
Both are good options. The salient point from the appearance is the number of drums.
Single Drum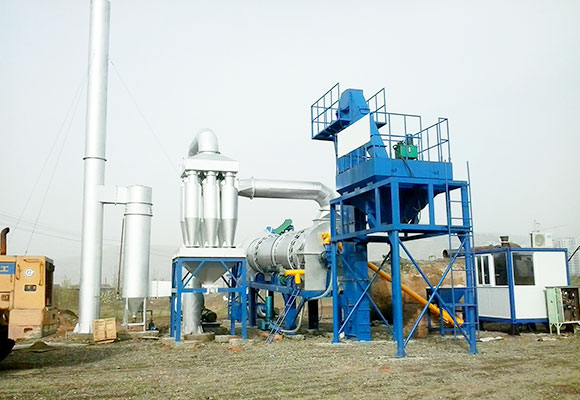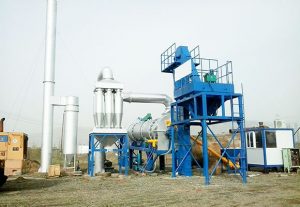 For the single drum, there are special design inside it. The whole drum are separated into 2 independent spaces. The burner is mounted at the middle of the drum.
At its first part, aggregates are dried while at its last part, the aggregates are mixed with bitumen and mineral material.
---
Double Drum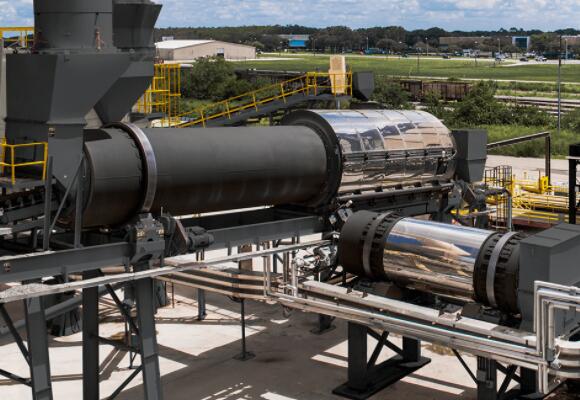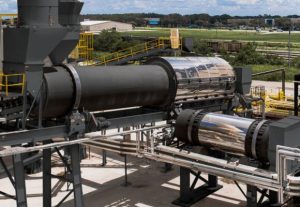 Double drum asphalt mix plant from LUTON Group is more flexible.
For the double drums, the first drum heats the aggregates and the second one mixes them.
Compared with single types, the advantages of double drum types are:
1. Better control of the drying and mixing of the aggregates.
2. More resilient in transportation and installation.
3. Less heat loss.
Advantages of LUTON Drum Type Hot Mix Plant
Some of the benefits of asphalt drum mixing hot mix plant are as follows:
1. No interruption during production, able to continuously produce finished products in a specified time.
2. Simple components and structure, leading to low purchase cost and low maintenance cost.
3. Drum can heat and dry aggregates at the same time.
4. PLC control room with control panel, easy to operate.
5. Modular design makes the installation and transport more convenient.
6. Coated with stainless steel layer helps the thermal radiation more smooth and more even.
7. Burner mounted opposite to the flow of aggregates minimizes the heat loss.
8. The production capacity of 20 t/h to 80 t/h makes it suitable for small and medium sized job sites.
9. Asphalt drum mixing plant in mobile mode saves time on installation, dismantlement and transportation.
Get Answers from LUTON
1. What Is an Asphalt Drum?
The function of drum in LUTON is to heat and mix the cold aggregates.
LUTON drum is fitted with a burner which is powered by burning coal or oil fuel. To minimize the heat loss, we often mount the burner opposite to the flow of aggregates.
Certainly, we accept customization if you have special needs.
2. How Does an Asphalt Drum Type Plant Work?
Drum type hot mix plant has a simpler working flow than the batching types.
First of all, the cold aggregates from stockpiles are fed into the required feeder containers where the oversized aggregates are screened out.
Via feeding belt, collecting belt and tilted belt conveyor, the aggregates are transferred into the rotary drum where the cold aggregates are dried firstly and flow to the second part of the drum to get a mix with filler material and bitumen.
The well-blended hot asphalt mixture are stored in the finished product storage silo or discharged into the dump truck to construction sites.
Get a Free Quote!
Modular design, simple operation, easy maintenance and restless production, LUTON drum type hot mix plant is user-friendly and saves your money. Contact us now!