Bitumen Hot Mix Plant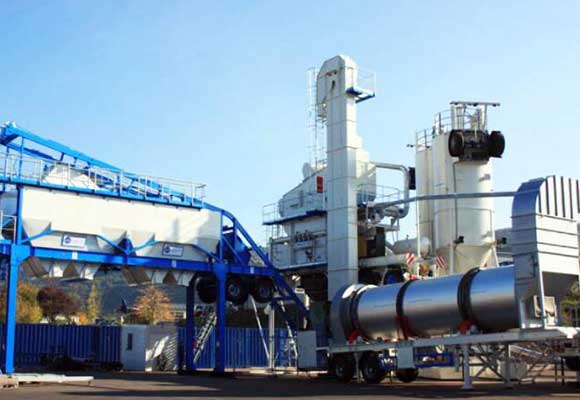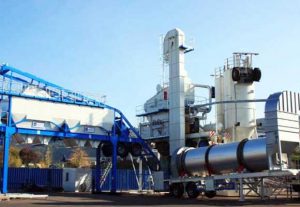 The LUTON bitumen hot mix plant maximizes the production efficiency by at least 42% and decreases the budget by 20%.
Batch mixing and continuous mixing meets all sorts of asphalt mixture requirements.
Exceptional output, premium quality asphalt mixture, low cost, LUTON bitumen hot mix plant is worthy of buying, take action at once! 
LUTON Hot Mix Plants for Road Construction
Batch Bitumen Hot Mix Plant
Stable oil-stone ratio, exceptional hot asphalt mixture and all sorts of projects available lead to a high profit.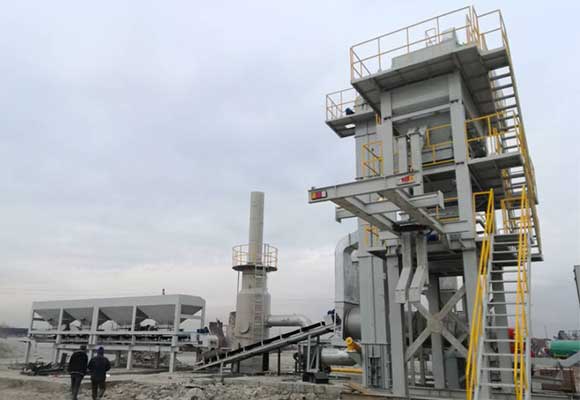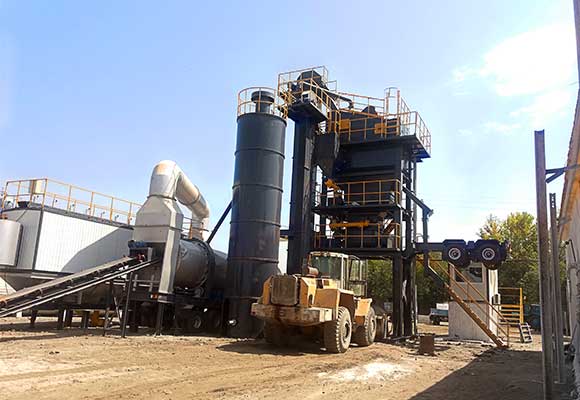 | | |
| --- | --- |
| Models | LB500 ~ LB4000; YLB800 ~ YLB2000 |
| Production Capacity (t/h) | 40 ~ 320 |
| Hopper Capacity (m3) | 4 x 4.5 m3 ~ 6 x 15 m3 |
| Collect Belt Capacity (t/h) | 60 ~ 360 |
| Fuel Consumption (kg/h) | 70 ~ 2500 |
| Vibrating Screen (Layer) | 4 ~ 6 |
| Aggregate Metering Hopper (kg) | 500 ~ 4000 |
| Mineral Flour Metering Hopper (kg) | 120 ~ 700 |
| Mixer Capacity | 500 ~ 4000 |
| Cycle Time (s) | 45 |
| Bitumen Metering Hopper (kg) | 100 ~ 500 |
| Dryer Capacity (t/h) | 60 ~ 360 |
| Filter Area (m2) | 230 ~ 1350 |
| Total Power (kW) | 170 ~ 865 |
Drum Type Bitumen Hot Mix Plant
Simplicity and modular design make drum bitumen hot mix plants easy to operate, convenient to maintain, fast to install.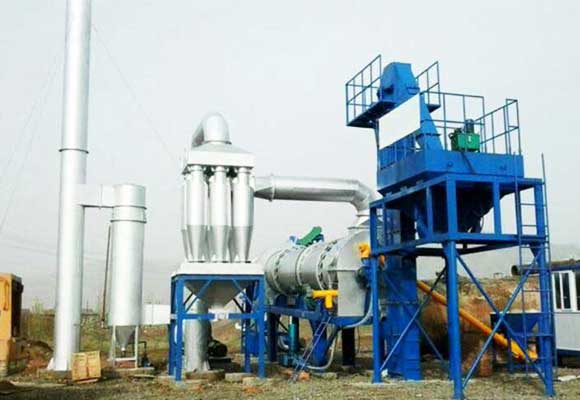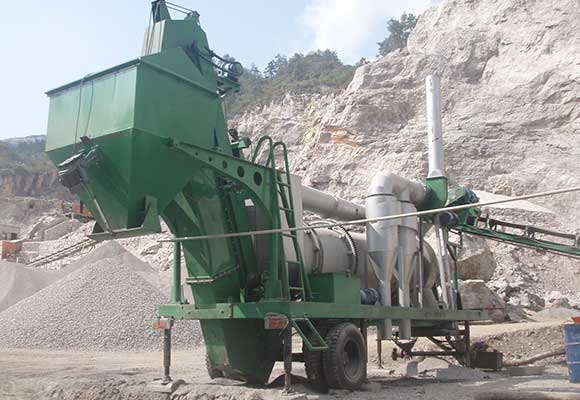 | | |
| --- | --- |
| Models | LTD-20 ~ LTD-80; LTDY-20 ~ LTDY-80 |
| Production Capacity (t/h) | 20 ~ 80 |
| Fuel Power Total Power (kW) | 34 ~ 135 |
| Fuel Coal Total Power (kW) | 40 ~ 165 |
| Aggregate Bin | 3.5 m3 x 1 ~ 6.5 m3 x 4 |
| Finished Asphalt Storage Bin (t) | 3 ~ 7 |
| Asphalt Temperature (℃) | 120 ~ 180 |
| Fuel Oil Consumption (kg/t) | 5 ~ 7.5 |
| Fuel Coal Consumption (kg/t) | 13 ~ 15 |
| Asphalt Tank (t) | 10 ~ 30 |
| Control Room (m) | 2.2 ~ 3 |
Enjoy LUTON Considerate Service
Fast Delivery
We ensure a fast delivery by sea, land and air with low cost.
24/7 Online Service
You can ask for an expert, get a free quote online at any time. We will give our response as soon as possible and we make sure you can get solutions within 12 hours.
30 Years Free Warranty
We promise a 30-year free warranty for our equipment.
Free Training
We offer free training and guideline for operating the plant.
Free Design
LUTON is able to help design and plan your asphalt mixing plant according to your site situation.
LUTON Partnership
Advanced technology, reasonable price and durable machines expand LUTON partnership at home and abroad.

Choose LUTON and increase your sales or improve the business by at least 25%.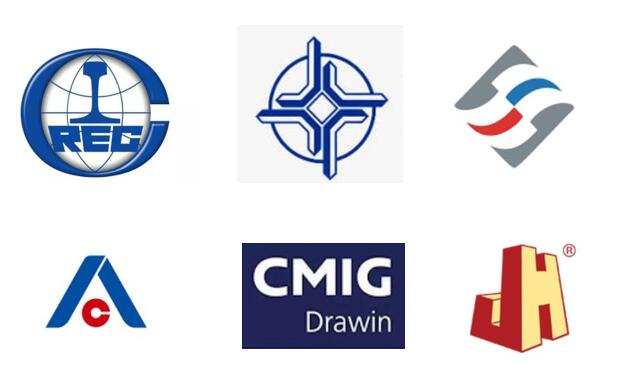 How LUTON Is Highly Praised?
"It works as well as the one from allequipmentrent.com. I love rentals but several rentals lead to too much cost. Now, I'm happy with the decision on purchase the new one. LTDY-20 I bought shows no signs of jam or breakdown. And so far, it's already paid for itself."

– Aldogan Langrial from Pakistan
---
"No issues, did a great job as it's expected. Perfect for mixing gravels, sand and zeolites for our large road construction projects."

– Dmytro Denysovych Romanyuk from Ukraine
Professional LUTON Bitumen Hot Mix Plant
There are 2 types of bitumen hot mix plants for sale now, bitumen batching plant and continuous hot mix plant.
Bitumen Batch Plant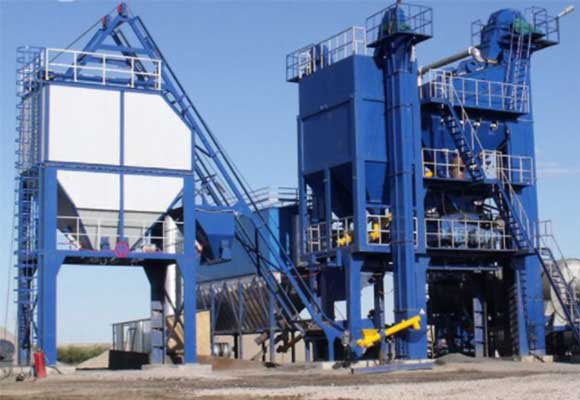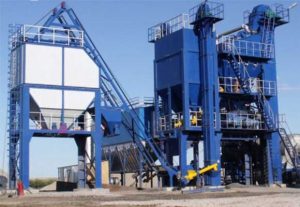 Asphalt batch plants manufacture hot mixture in batches every 45 seconds and it's the most widespread usage for road construction globally.
How Does It Work?
Compared with drum type, batching type bitumen hot plant includes more components, more process and is more stable in production, resulting in premium finished products for high grade road construction projects.
The cold aggregates are fed into the feeder bins and then transferred to the drum dryer, when the aggregates are heated.
Passing through the vibrating screen, the oversized aggregates are removed.
Hot aggregates with different size, then, are conveyed into the mixer in batches.
Together with the batches of bitumen and filler material, they get mixed.
Application
1. Easily accessible to change parameters of each components in the control room makes batching asphalt plant ideal for contractors who receive large amount of clients simultaneously.
2. A capacity of 40 t/h to 320 t/h makes it suited for any scale of road construction projects.
3. Excellent quality finished product indicates the plant is suitable for civil and municipal road construction, high grade road job projects, and highway, main road construction.
---
Continuous Asphalt Plant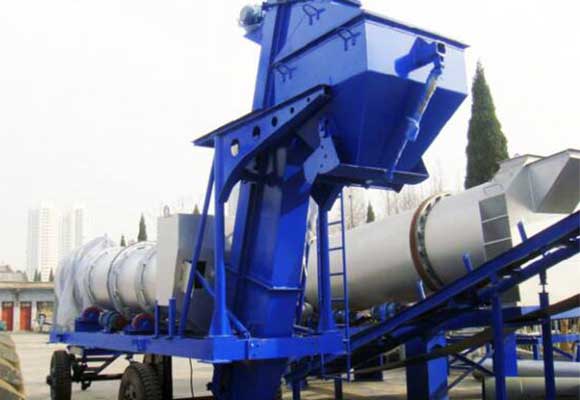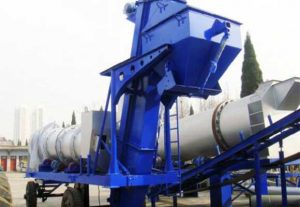 Continuous asphalt mixing plant, also named as drum type hot mix plant, has simpler components than batching types.
Differentiate from the batch asphalt mixing mode, the drum plants adopts non-interruption mixing and restless production.
How Does It Work?
The oversized cold aggregates are screened out in the cold aggregate hopper and the required size aggregates are conveyed to the drum where moisture is removed in the first part and aggregates, bitumen and filler material are mixed in the last part.
After heating and drying, the hot mixture is stored in the finished product silo or waiting for transportation to the on-sites.
Application
1. The drum type asphalt plant is more suitable for low-level road construction. Due to the simplified working process and continuous manufacture, the quality of finished product is relative low compared with batching type.
2. Drum asphalt mixing plant is perfect for construction sites that are in need of large amount of finished products in the specified time.
3. The output ranges from 20 t/h to 80 t/h, suitable for small and medium scale road work sites.
LUTON Components for Bituminous Hot Mix Plant
The components varies depending on the different types of tar mixing plant. This section introduce the different types asphalt mixing plant parts in detail.
Let's get started!
Batching Hot Mix Plant
Feeding Containers
LUTON feeding containers are able to control the flow and the specified amount of cold aggregates in a batch.
Also, the speed of conveying these aggregates to the drum dryer is available.
Drum Dryer with Burner
There are 2 types of burners in LUTON, burner powered by burning coal and burner powered by oil fuel.
Select coal burner if you are in short budget as coal is rather cheaper.
Choose oil fuel burner if you go for much in environmental friendly.
As regard to the drum dryer from LUTON, our drum is designed with stainless steel insulation layer for fast and even thermal expansion, and 4 wheel drive system for stable and smooth performance.
Dust Collector
In the batching type hot mix plant, the dust catching system includes gravity filter/cyclone filter and baghouse filter.
The baghouse dust collector adopts high voltage pulse technology, guaranteeing the emission concentration below 20 mg/Nm3.
Batch Mix Tower
LUTON batch mix tower is mainly composed of vibrating scree, hot receptacles and mixer.
For better and more accurate screening, vibrating screen from LUTON builds with wear resistant stainless steel with a 65mn screen mesh (The mesh size is customized).
Hot receptacles is in a number of 4-6 in relation to the required aggregate size. The compartment walls are built with high-dense steel alloy, preventing miscellaneous aggregates.
Our mixer is equipped with double shafts and bidirectional spiral blade, ensuring high power blending.
---
Continuous Asphalt Mixing Plant
Cold Feeder Bins
Continuous feeder bins are always in a group of 4 to 6 relying on the different size of plant requirements and different aggregates in need.
Rotary Drum
There are 2 situations when discussing rotary drum from LUTON. Continuous asphalt plant in LUTON has single drum and double drum.
For the single drum asphalt plant, the drum performs as a dryer and mixer combo. The first part of drum dries the aggregates and the other part of the drum equipped with chains helps blend the mixture.
For the double drum asphalt plants, the aggregates are dried at the first drum and then mixed at the second drum.
Water Filter
Dust or gas with dust sucks through the waterfall inside of the water filter once they are in contact with water, and then sinks down into the basin.
Anyway, the water dust collector is able to gather about 92% of dust in average.
Note: Elevator and the batch mix tower are not included in the drum hot mix plants.
---
If you change sites from places to places too often, mobile hot mix plants helps a lot, reducing the transportation cost and installation time. Both types of HMA plants are equipped with chassis for high mobility. 
In addition, you can customize whatever you want. We also provide you with the best suited plan about asphalt production machines.
Get a Free Quote!
Simple operation, premium finished products low cost, and high efficiency, LUTON bitumen hot mix plant makes your business more profitable. Why not contact us today!