Drum Asphalt Plant for Sale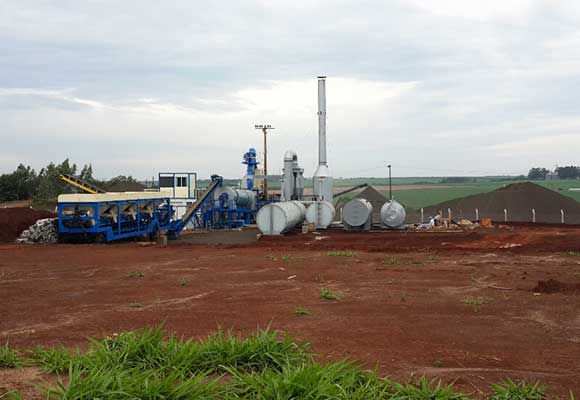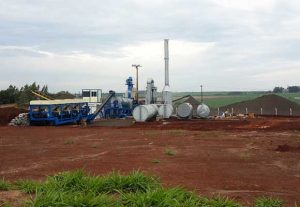 LUTON has drum asphalt plant for sale.
Our drum type hot mix plant is able to implement the continuous production, 37% higher efficiency than its counterparts, with the compact design, saving 20% of production area.
Luton has sold over 1,500 machines overseas. Own your drum bitumen mix plant at pnce!
LUTON Drum Asphalt Plant for Sale
LUTON continuous drum asphalt mixing plant sells at a price of $40,000 and above. Based on multiple factors, the price varies.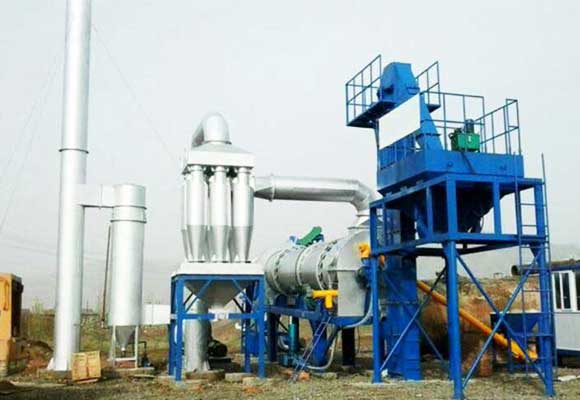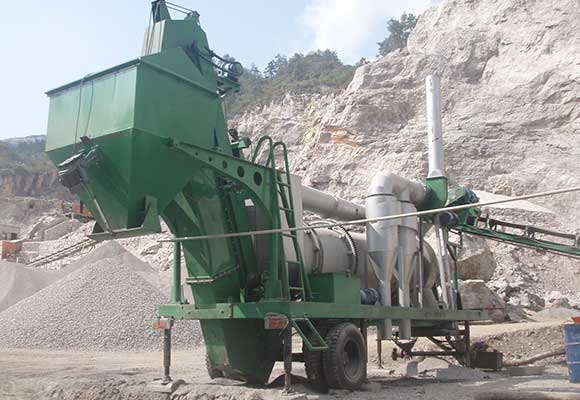 | | |
| --- | --- |
| Models | LTD-20 ~ LTD-80; LTDY-20 ~ LTDY-80 |
| Production Capacity (t/h) | 20 ~ 80 |
| Fuel Power Total Power (kW) | 34 ~ 135 |
| Fuel Coal Total Power (kW) | 40 ~ 165 |
| Aggregate Bin | 3.5 m3 x 1 ~ 6.5 m3 x 4 |
| Finished Asphalt Storage Bin (t) | 3 ~ 7 |
| Asphalt Temperature (℃) | 120 ~ 180 |
| Fuel Oil Consumption (kg/t) | 5 ~ 7.5 |
| Fuel Coal Consumption (kg/t) | 13 ~ 15 |
| Asphalt Tank (t) | 10 ~ 30 |
| Control Room (m) | 2.2 ~ 3 |
Quality Certificates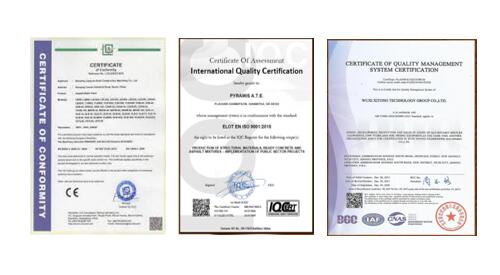 LUTON Group ensures all export standards are met and has been awarded various certificates and patents like the certification of ISO 9001:2000 quality management system, CE, BV certificates.
Why Us?
30-Year Warranty
We ensure our machines not only has the high quality but offer 30-year free warranty.
Free Expert Advice
Whether the pre-sale or after-sale problems, we are willing to give generous suggestions.
Construction Machines
Except for the ready mix asphalt plant, extensive equipment like asphalt pavement and asphalt compactors are also offered.
LUTON Drum Hot Mix Plant Exported to Overseas
LTDY-20 transported to Ukraine in 2011.
A set of 60 t/h drum hot mix plant with mineral filler silo sold to Indonesia in 2012.
In 2014, a set of stationary 60 t/h drum bitumen mix plant sold to Uruguay.
In 2016, a set of 60 t/h drum asphalt plant exported to Afghan.
The 60 t/h drum type tar mixing plant to Brazil in 2019.
In 2021, a set of 20 t/h double drum asphalt mixing plant transported to South Africa.
How LUTON Is Highly Praised?
"So far, 5 years gone. The machine is still in perfect performance. No jam, no rust, no broken parts!"

– Khesrow from Afghan
---
"Very nice plant, very pleased. LTDY-20 is easy to operate, portable to move, meeting my relocation requirements. Overall, exceptional machine for my small rural road construction projects."

– Leonides Keshawn Tauli Dimaculangan from Philippines
Get Rustproof LUTON Drum Asphalt Plant Components
Cold Aggregate Containers
LUTON drum asphalt plant is equipped with 4 feeder bins.
The gate has a screen to filter out the over-sized material. In addition, the speed and the flow of cold aggregates are controlled.
Drying and Mixing Drum
Regarding to the rotary drum, LUTON has 2 options to choose. You can get drying and mixing process finished in the single drum or double drums.
In the single drum asphalt mixing plant, its inside has 2 parts, the first part for drying aggregates and the second for mixing aggregates, bitumen, and filler material.
In the double drum asphalt plant, the 2 drums is responsible for drying and mixing aggregates respectively.
Dust Collector
LUTON dust collector in the drum hot mix plant is water filter which is a commonly used collecting filter.
If you want to better control dust emission, the baghouse filter is a more suitable choice.
What Is Drum Asphalt Plant?
Drum asphalt mix plant, also named continuous asphalt plant, produces the finished products in a restless process. 
No elevator and mixing tower is a distinctive feature differentiated from asphalt batching plant.
LUTON drum plant consists of 2 types, parallel flow asphalt drum plant and counter flow drum hot mix plant.
Both plants have a lower fuel consumption and perform well in produce high quality asphalt concrete mixture.
The difference lies in the counter flow type has a less heat loss.
How Does an Asphalt Drum Plant Work?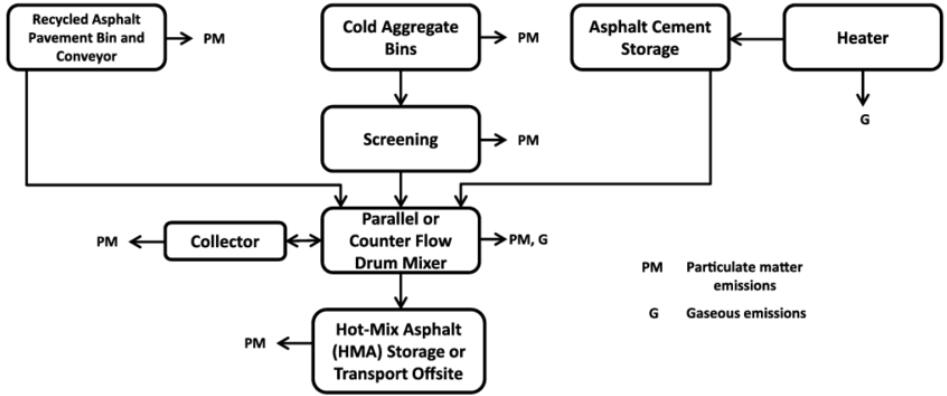 Step 1: Feeding
Cold aggregates with various kinds and size are loaded to the aggregate feeder bins and fed into the different hoppers.
Step 2: Drying and Mixing
The cold aggregates are conveyed to the cylinder drum through tilted belt conveyor. The heated bitumen from asphalt tanks and the mineral filler material from the silo are transferred to the last part of drum.
When the cold aggregates has fully dried in the first part of the drum, these aggregates flow to the last part of the rotary drum and get mixed together with the bitumen and filler material.
Step 3: Dust Collecting
During the production, the dust and exhaust gas are bound to generate, which will be collected by the dust collecting system.
Once the hot mixture is stirred well, they are stored in a finished product storage bin temporarily or transported to the off-site immediately.
Get a Free Quote!
Continuous production, less fuel consumption, LUTON drum asphalt mix plant is of high efficient. Don't hesitate to keep in touch with us now!