Asphalt Production Plant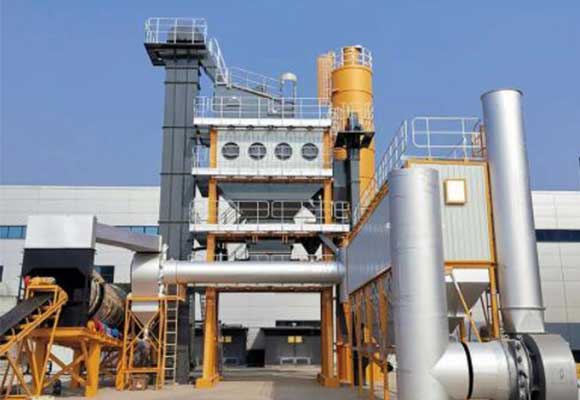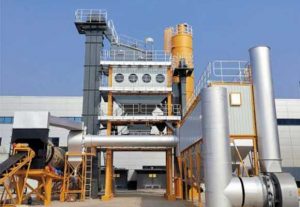 LUTON asphalt production plant, with rust-proofing coating and strong mixing capacity, boasts long lifespan and high quality finished production of hot asphalt mixture.
Improving 38% of efficiency and 57% of asphalt concrete quality, LUTON asphalt production plant is perfect for all levels of road and bridge construction projects.
Get your own plant!
LUTON Hot Asphalt Plant Machines on Sale
Batch Hot Mix Plant
Able to produce the highest quality asphalt mixture with large quantity, LUTON batch type hot mix plant is perfect for the high level road and bridge construction projects.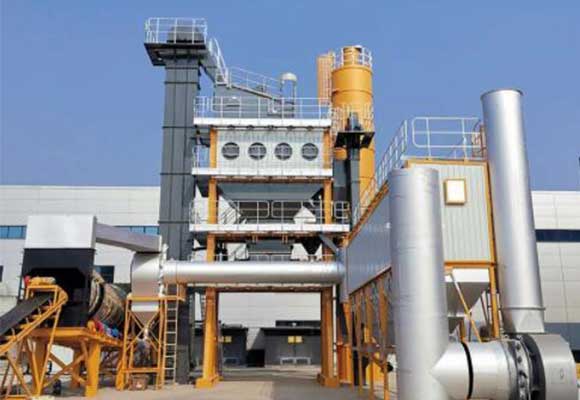 | | |
| --- | --- |
| Model | LB500 ~ 4000; YLB800 ~ 2000 |
| Output (t/h) | 40 ~ 320 |
| Bitumen Metering Hopper (kg) | 100 ~ 500 |
| Mixer Capacity (kg) | 500 ~ 4000 |
| Dryer Capacity (t/h) | 60 ~ 360 |
Continuous Drum Asphalt Plant
LUTON continuous drum asphalt plant boasts quick manufacture and restless production, fit for rural projects.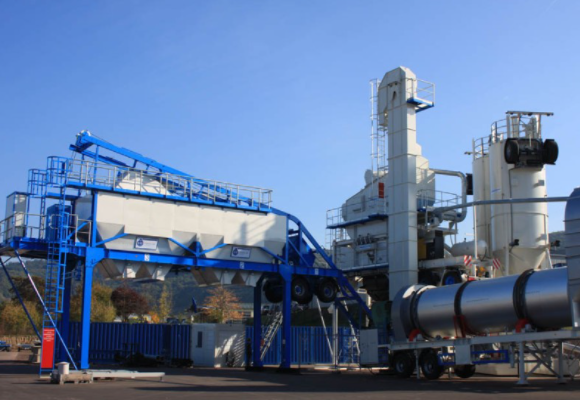 | | |
| --- | --- |
| Model | LTD 20 ~ 80 |
| Output (t/h) | 20 ~ 80 |
| Cold Aggregate Feeding System | 3.5 m3 ~ 4 m3 |
| Finished Asphalt Storage Bin (t) | 3 ~ 7 |
| Asphalt Tank (t) | 10 ~ 30 |
| Control Room (m) | 2.2 ~ 3 |
Small Ready Mix Asphalt Plant
Small size and capacity, fast installation and dismantlement, LUTON small HMA asphalt plant is the top choice for road patching and mini road construction projects.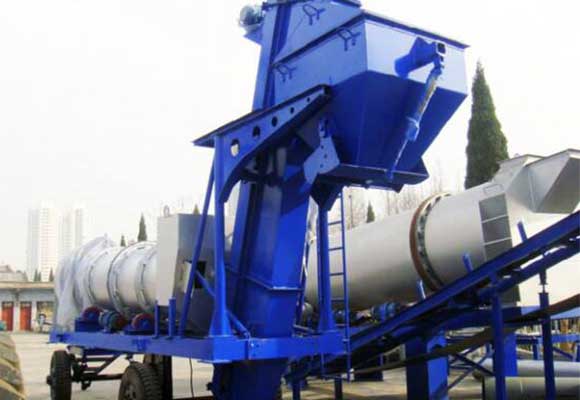 | | |
| --- | --- |
| Model | LTS 10 ~ 30 |
| Output (t/h) | 10 ~ 30 |
| Cold Aggregate Feeding System | 3.5 m3 |
| Finished Asphalt Storage Bin (t) | 3 |
| Asphalt Tank (t) | 10 ~ 20 |
| Control Room (m) | 2.2 |
Boost Your Business with LUTON
20+ Years Experience
LUTON is a seasoned supplier and has taken part in manufacturing asphalt production plant since 1999. Up to now, LUTON has strong financial support – 100 million RMB of fixed assets and circulation capital; and rich talents – over 1,000 staff in the position of sales teams, marketing teams, technicians, etc.
100+ Countries and Areas Exported
LUTON mobile asphalt plants has been exported to more than 100 countries and areas. Advanced technology ensures you high quality hot mix plant machinery. And environmental friendly system guarantees the compliance with the emission standards in most countries.
Top 10 Manufacturer in China
LUTON is a leading supplier in the China construction field and is honored with "Top Ten Industrial Enterprise", "Non-public Scientific and Technological Enterprise"… by officials and governments.
20+ Famous Partners
We have build our cooperation with several leading suppliers and enterprises at home and abroad, such as China Railway Group, China Jianye Real Estate Company, etc.
Quality Certificates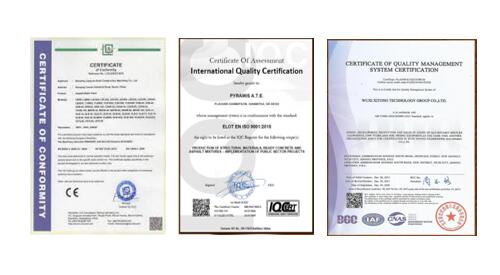 LUTON Group ensures all export standards are met and has been awarded various certificates and patents like the certification of ISO 9001:2000 quality management system, CE, BV certificates.
How LUTON Is Highly Praised?
"We bought LUTON mobile asphalt mixing plant with a capacity of 20 t/h. The machine has done a great job. The best part is its portability. It costs less time in moving sites and reduces the transportation expense."

– Deddy Surya Setiabudi from Indonesia
---
"The LB-1000 is in a stationary asphalt plant and needs extra foundation laying. After the installation service finished (LUTON offers), they start a free training. So kind and thoughtful. The machine runs stable and accurate. Our clients speak highly of the asphalt concrete LUTON equipment provides."

– Thiha Min Mg Myat from Myanmar
LUTON Asphalt Production Plant Components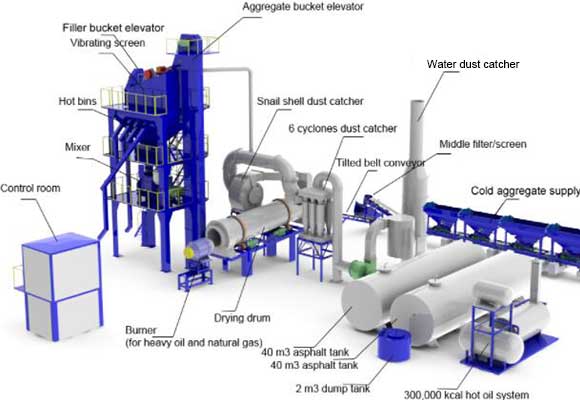 Cold Aggregate Supply System
LUTON cold aggregate supply system includes 1-5 cold feeder bins (The specific number relies on your aggregates and capacity.) and collecting belt and tilted belt conveyor.
Drying Drum
The drying system consists of a rotary drum and a burner.
The drum is supported by 2 support rollers, 2 support wheels, 1 drive roller and 2 anti-deflection wheels.
The burner is powered by heavy oil, burning coal or natural gas.
Dust Collector
LUTON has a few different dust collecting system options for you to consider here – cyclone dust catcher, water filter, and baghouse dust collector.
One or more can be used in combination.
Mixing Tower
The mixing tower is one of the pivotal equipment in the whole asphalt production plant.
LUTON mixing tower includes primary mixing building and aggregate elevator bucket and filler material elevator.
From the top to the bottom, mixing building covers the vibrating screen, hot aggregate bins, the weighing boxes, the double shaft mixer and the finished product storage silo.
Bitumen Supply System
LUTON bitumen supply system includes bitumen tanks and heat conducting oil burner and the asphalt pump.
Control Room
LUTON control room adopts PLC system, easy to operate. Enough space and air conditioner equipped make the control room at ease.
What Is Asphalt Production Plant?
Asphalt production plant is machinery that manufacture hot mix asphalt which can be used in road, bridge, port and airport construction projects.
There are different types of bitumen mixing plant in the market. The main plants LUTON offers has followed several types:
1. Stationary asphalt mixing plant, suitable for fixed work sites.
2. Mobile asphalt mixing plant, fit for frequent site relocation.
3. Asphalt batch plant, producing high quality asphalt concrete with large quantity, suitable for high level road construction projects.
4. Drum asphalt mixing plant, featuring constant production, perfect for sites with large output demanding in a short time.
5. Mini hot mix plant, ideal for sites that require a small capacity of 10 t/h to 40 t/h.
6. Double drum asphalt plant, good for contractors who want less heat loss.
7. Recycled asphalt plant equipment, suitable for clients who need to treat with recycled asphalt.
How Does An Asphalt Production Plant Work?
Step 1: Feeding
The cold aggregates with different grade and size are fed to different cold feeder bins and delivered into the drum by collecting belt and titled belt conveyor.
Step 2: Drying
The oil burner, at the opposite end of feeding entrance, combust the aggregates in the drum, and then conveyed the hot aggregates to the mixing tower through aggregate bucket elevator.
Step 3: Screening and Mixing
After the screening by the vibrating screen, the hot aggregates enter into the different compartment of hot bins.
The weighing scale weighs hot aggregates, mineral filler material, bitumen and other additives with a special proportion. After weighing, these materials get completely mixed.
Step 4: Storing/Transporting
Once the finished products are well manufactured, the asphalt mixtures are waiting for temporary storage or off-site transportation.
How Much Do Asphalt Production Plants Cost?
LUTON permits to offer asphalt tar mixing plant with competitive and reasonable price. The price varies according to the asphalt plant types, production capacity, components, etc.
Asphalt batching plant, $90, 000 and above.
Asphalt drum hot mix plant, $40, 000 and above.
Mobile asphalt mixing plant, $50,000 and above.
Small asphalt plant, $20,000 and above.
Get Inquiry Now!
Multiple asphalt production plants available, competitive price, LUTON asphalt mixing plant is more and more popular. Contact us and get your own plant today!