DM50 Hot Mix Plant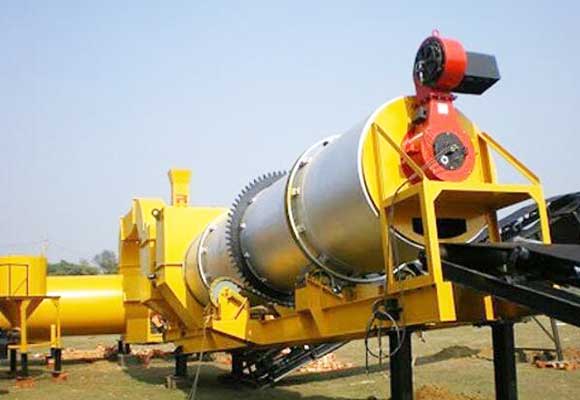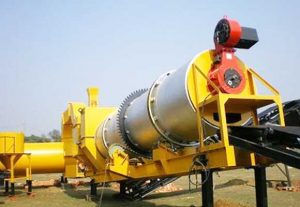 The DM50 hot mix plant is a drum type asphalt mixing plant with a capacity of 60 t/h to 90 t/h. As the drum is fully coated with the stainless steel and equipped with the SMS automatic control panel, DM-50 asphalt mixing plant is timeproof and convenient to use.
The DM50 asphalt plant is suitable for small and medium construction sites that require constant production.
DM50 Drum Hot Mix Plant Specifications
Specs
| | |
| --- | --- |
| Model | DM-50 |
| Production Capacity (t/h) | 60 ~ 90 |
| Material | Steel |
| Voltage (V) | 220/380 |
| Weight (t) | 16 |
| Power (kW) | 65 |
| Dust Collector | Water Filter |
| Drum Dimension | 1,550 |
| Tank Capacity | 20,000 |
| Containers | 4 |
| Asphalt Temperature (℃) | 150 |
| Conveyor Belt Feeding | 600 |
| Storage Bin | 50 |
Features of the DM-50 Drum Plant
Three Main Advantages of the DM50 drum plant during the operation
Full Automation
The DM-50 drum plant adopts full computerized controls with SMS system and a printer, which can ensure a completely automatic process control.
Constant Production
DM50 hot mix plant works in a continuous mode and can manufacture 60 ton to 90 ton asphalt concrete within an hour, so it is very suitable for rural projects.
Easy and Safe to Operate
Every command from the control room and the remote control can be released and received through the SMS control panel. Besides, it is unnecessary to dig the foundation under loading conveyor, which guarants a safe operation during the construction.
DM-50 is a drum type machine from Apollo with a price of $24,875.

LUTON has the mini drum asphalt plant that has the same function and quality as DM-50, but it has the lower price tag -$20,000, saving you 20% of cost.
Get a LUTON Drum Hot Mix Plant for Constant Production
Luton drum hot mix plant, the optimal choice for Continuous Production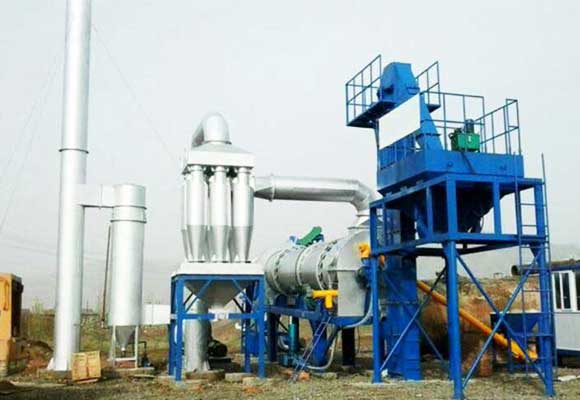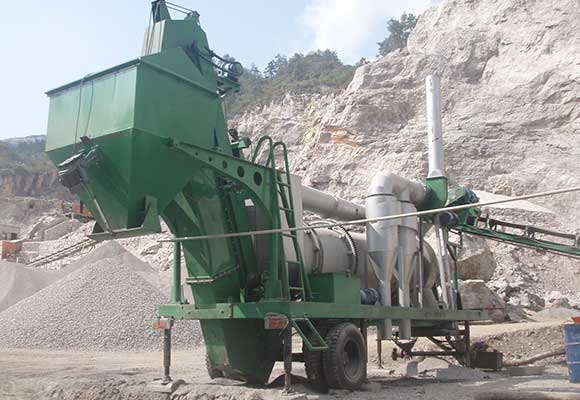 | | |
| --- | --- |
| Models | LTDY-20 ~ LTDY-80; LTDY-20 ~ LTDY-80 |
| Production Capacity (t/h) | 20 ~ 80 |
| Fuel Power Total Power (kW) | 34 ~ 135 |
| Fuel Coal Total Power (kW) | 40 ~ 165 |
| Aggregate Bin | 3.5 m3 x 1 ~ 6.5 m3 x 4 |
| Finished Asphalt Storage Bin (t) | 3 ~ 7 |
| Asphalt Temperature (℃) | 120 ~ 180 |
| Fuel Oil Consumption (kg/t) | 5 ~ 7.5 |
| Fuel Coal Consumption (kg/t) | 13 ~ 15 |
| Asphalt Tank (t) | 10 ~ 30 |
| Control Room (m) | 2.2 ~ 3 |
Get the Durable LUTON Drum HMA Asphalt Plant Components
Luton Drum HMA Asphalt plant Components with a long service life
Feeder Containers
LUTON cold aggregate feeder bin is built together in groups of 4 (The number also can be customized according to your production condition).
Our feeder hopper adopts the adjustable gates to change the flow of aggregates and the variabe frequency speed governor in belt conveyor to control the quantity of cold aggregates.
Rotary Drum and Burner
Drying and mixing system is composed of rotary drum, burner and fuel tank for drum burner.
Rotary drum works as dryer and mixer combo. The function of frond end of the drum is to dry the aggregates and the last end of the rotary drum aims to mix the aggregates, fillers and bitumen.
The fuel tank for drum burner, as its name implies, is used to store the coal or oil fuel to the rotary drum.
The burner is well-powered to provide motivation for the drums, and it can be installed cocurrently or counter currently (The current refers to the flow of aggregates).
Dust Collector
LUTON pollution control devices have 4 options to choose – gravity dust filter, water filter, cyclone dust collector and baghouse filter.
Usually, the drum mixing plant is equipped with the water filter. But you can go for a baghouse collector to better control the dust and gas emission.
Bitumen Tanks
Powered by heat conducting oil burner, these tanks can store the heated asphalt cement, and which can be conveyed into drum more easily.
Technically, our bitumen tanks can be heat in the temperature range from 120℃ to 150℃。
Control Room
LUTON drum blacktop plant uses PLC (Programmable Logic Controller) system to monitor the production status and manage the production quality.
How LUTON Small Drum Hot Mix Plants Are Highly Praised?
A selection of comments on the Luton small drum hot mix plants
"The price is just our liking at the first. But after use, we found the LUTON small asphalt plant produces the finished products which quality is second to none. Good for small high-grade road construction projects."

– Gideon Siambaton from Indonesia
---
"2 years ago, we bought LUTON LTDY-40. So far, the machine still works great. It is ultra convenient to move and spends little time to install. Overall, very happy with the purchase."

– Bartolo Shannon Abbas Galleros from Philippines
Thrive Your Business with the LUTON Mini Drum Asphalt Plant
Luton mini drum asphalt plant, your good business partner
Below is the benefits you can get from our drum asphalt mixing plant.
Suitable for Small Scale Road Construction Projects
LUTON drum asphalt plant is the plant the capacity is 20 t/h to 80 t/h. Its continuous working mode allows large amount of finished products to be manufactured in a certain time.
The quality of these asphalt concrete, produced by the mini drum asphalt plant is a little lower than that of asphalt batching plant, but fit for the small rural and town road construction projects and renewal projects.
Convenient Installation and Transportation
LUTON asphalt production plant consists of feeder container, rotary drum, dust collector, bitumen tanks and control room. And these separate components make it easy to carry out the fast installation and dismantlement, convenient transportation.
In addition, if you pursue more portability, the mobile drum asphalt plant (LTDY20 ~ LTDY80) is here for you.
Less Fuel Consumption
The simple structure means that the whole asphalt plant is powered by the less fuel. Besides, while transportation, less fuel is needed.
Easy Maintenance
Modular design is the main features of the LUTON portable hot mix plants, which indicates that the cost is lower, resulting in easy maintenance.
Contact Us Now!
Restless high quality asphalt concrete production, low initial investment. Get a free quote and customize your own drum hot mix plant now.